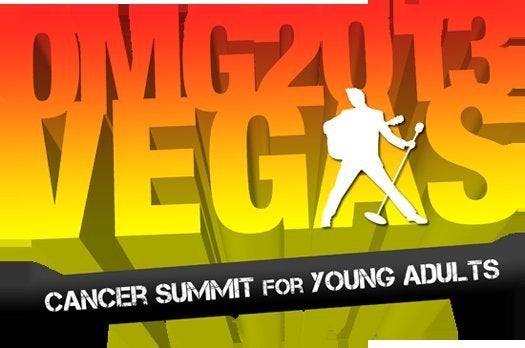 Wake up, people. It's 2013. For those of you as fortunate (unfortunate?) as I am to have founded a charity, the time has come to ask yourself what the word "impact" means to you and if, in fact, your efforts are worth the time and passion you're putting in. How many people have come to you personally looking to start their own nonprofit only to be scared straight by your candor as you shout, "Don't start another charity!"?
Is charity really about making a difference for one person? Are people considering entering the space out of a personal vendetta against a disease that claimed a loved one? Or is it possible we should all be focused on the bigger picture?
Are you actively surveying your competition (yes, I used the word competition within the sphere of charity) to see who is doing a better job than you? Or to whom you should be aspiring? Are you consistently reinventing the wheel for reasons of personal integrity or are your actions pure in merit and not subconsciously misdirected?
I ask these hard -- and sometimes uncomfortable -- questions because, after swimming upstream in the nonprofit sector for nearly 10 years now, and while the charity I founded 6 years ago is finally perceived as an overnight success, I can't help but feel entirely disenfranchised by the overwhelming abundance of charities large and small in multiple sectors that continue to behave like high school cliques, evading communication, shunning collaboration and not meaningfully putting in the time to do outreach and proactively source for partnerships. Actually, truth be told, the large charities are guilty as charged as well. 'Sharing the wealth' is too often anathema to progress and many charities are failing because of it.
According to a 2012 article in the Chronicle of Philanthropy, from 2001 to 2010, the number of U.S. charities increased by 48 percent from 626,000 to nearly 1.3 million. Yet, in the past two years, more than 365,000 of these charities have shut down, mainly due to not filing their taxes, perhaps a systemic indication of how some who venture into the charity world may not understand how important it is to remember you're actually running a business. Shockingly, of the remaining U.S. nonprofits, 94 percent generate under $1 million in revenue per year and a staggering 45 percent bring in less than $25,000 per year, according to my friend, colleague and mentor Ken Berger, CEO at Charity Navigator.
I am in no way undermining the passion that people put into their social investments to help others but is this the right way to go about solving social issues? Is there a conversation to be had about the bigger picture? Or are there simply just too many small pockets of interest that portend the failure of big thinking and collaboration?
People ask, "What's the secret to Stupid Cancer's success?" While the overwhelming percentage of my response is attributed to filling a direct-to-consumer service gap within a niche affinity market and offering personal value to young adult cancer survivors and caregivers, the remainder of the pie chart is centered around how the business actually goes about delivering that value -- e.g., the strategy that emerged after years of trial and error that serves as the basis for how the company is run today: innovation, collaboration and risk.
Dan Pallotta (one of my anti-establishment heroes), in his pitch perfect TED Talk about what's wrong with the perception of charity, cited -- among myriad other things -- that the intense lack of risk and innovation in the nonprofit sector has inhibited it from growing beyond 2 percent of GDP and solving "any actual problems" in the past 20 years. We still have cancer, hunger, poverty, dying pets and the Sarah McLaughlan commercials to cringe us into changing the channel. One might even ask, after watching this impeccably delivered speech: what is the use of charity if it lies stagnant beneath a veil of shame and humility where society as a whole autonomically conflates, as Dan suggests, "frugality with morality"? And while I do not agree with 100 percent of Dan's vision for solving the woes and ailments of the nonprofit industry, he makes significantly compelling points about how and why we must disrupt the stasis of the system and rethink how charitable impact can improve globally and locally.
Back in 2006, I attended the inaugural Livestrong Summit with 1,000 cancer survivors, advocates and activists. It was a seminal few days in Austin for me for several reasons. First, this was a first-of-its-kind gathering in the world. Second, it came on the heels of the founding of the Livestrong Young Adult Alliance, a think tank of scientific and nonprofit leadership focused on improving the lives of young adults with cancer. Third, it was framed purely around the issue of cancer survivorship. Not cure. The audience was filled with angry healthcare consumers (e.g., patients) who were sick of the system while struggling to get busy living, intolerant with the stagnation of the status quo and demanding of systemic change from the only major national charity that seemed to actually care about us.
It was at this conference that Lance Armstrong, fresh off the heels of his foundation -- now rife with cash -- selling over $60 million in yellow wristbands, telling an impassioned crowd that the secret to success in any market sector was that you had to be "ruthless." As ironic as that message may portend today in the wake of his exposed misdeeds, his words still ring true for me. You do have to be ruthless, even if ever fiber of your being is devoted to social good. It's easy to not see charity as business, but failure to do so begets failure to succeed.
So guess what? Charity actually is big business. And it requires adaptation, innovation and indefensible passion for change to not just succeed but to stay successful, like any business. Also, charities can actually make profit. Lots of profit. In fact, the phrase "non-profit" may just be the greatest cultural misnomer in all of enterprise. It needs to get buried in a ditch off the New Jersey Turnpike, alongside every animated GIF on the Internet.
Paraphrasing Dr. Roni Zeiger, my colleague from Google Health and now founder of SmartPatients.com, "We have to look at all things as products and are compelled to ask ourselves 'What problems are we actually solving and for whom?' and 'Why is our solution better than what others may have now?'" For us, even the word "charity" is becoming increasing irrelevant because, somehow, they are 'exempt' from having to be disciplined, honest, open and iterative about how they solve problems and how they build their product. No product will get to the beginning of its useful life without such ruthless reflection and iteration, nor will any product survive any meaningful period of time without it.
Stupid Cancer was built on the idea that success is not determined by the business model of the company. It is defined by the company it keeps as a business model.
Originally founded as the I'm Too Young For This! Cancer Foundation, the very nature of the organization from day one was to promote every other nonprofit organization in the young adult space. The brand was a beacon, a mouthpiece, a bullhorn for nearly 150 charities and 20 million Americans who comprise the young adult cancer movement -- and than every single one of them was entitled to be made aware of age-appropriate resources to help them get busy living.
Stupid Cancer was a PR firm, an ad agency, the less cantankerous Ari Emanuel repping these other small businesses. Why? Because these were largely lesser well known organizations that the people needed to know about. According to common (and misguided) ethics, nonprofits shouldn't advertise themselves to keep overhead low. So who was going to come along and make the 22-year-old colon cancer survivor aware of free support programs and services? Dr. Google? A magic marketing genie? Fairy god account manager? I don't think so.
By focusing its mission on empowering young adults affected by cancer through -- among other programs -- the amplification of other charities in its own competitive space, Stupid Cancer disrupted the very perception of competition, donor confusion, loyalty and fundraising conflicts in one fail swoop. The goal was to detoxify the perception of conflict of interest and facilitate meaningful survivorship, build community, end isolation and boil down hundreds of thousands of search results into a trusted online directory.
If that meant steering someone headed in our direction to another charity, so be it. The purpose of "enabling" access to support is every bit as critical as providing that support directly. The trust that the Stupid Cancer brand evokes is that the individual who finds that resource through us will remember that we made that connection possible for them. It is this de-territorialization that has defined the ethos of Stupid Cancer. There is no bush to be pissed on. No demarcation lines. No fence posts. It's open source anthropology. And this is the secret cause that has built Stupid Cancer, a brand that has matured and professionalized itself with integrity, credibility and social accountability.
The crown jewel byproduct of this disruptive corporate philosophy is embodied in the OMG! Cancer Summit event franchise model. This signature healthcare event has catalyzed the evolution of a silo-ed cottage industry of passionate activists to unite for change under one umbrella where the amplification of our collective voices and community wealth are tangibly fostering social change.
The OMG! Summit has created a new market in healthcare, united an industry and mobilized an vibrant consumer audience. Not only is it *the* place to be for young adult survivors and caregivers, it attracts a literal Who's Who of thought leaders from the corporate, Pharma, nonprofit and digital health sectors.
Evolving my career in the late '90s as I struggled to rebuild my life after a near-death sentence diagnosis of brain cancer, I was taught by Steve Jobs to think differently. I was blessed to be coached and mentored by Dr. Bernie Siegel, Deepak Chopra and such advertising industry leaders as Tom Harrison, Larry Star and Carol Cone. I was inspired by nonprofit leaders such as Doug Ulman (CEO, Livestrong), Nancy Lublin (CEO, Do Something) Charles Best (founder, Donors Choose), Kevin Rose (founder, Charity Water), the late Laura Ziskin (co-founder, StandUp2Cancer) and many, many others.
The end result was the happy accident that has become Stupid Cancer, a nonprofit brand that was built by the people and for the people with just the right amount of disruption, edginess, stickiness and ruthless resilience as apparently was needed. We are indeed an overnight success. It just took 10 years to happen- leaving in its wake immeasurable collateral damage, a cult of frenemies and haters, and deep footprints for how to do the right thing the wrong way while "falling with style" and making it look good along the way.
What I've learned -- the hard way -- is that charities are businesses first and foremost that require business plans, strategic planning, budget forecasts, marketing/PR objectives, competitive and survey analysis and, most critically, strong brand identities. We are facing a social venture-y effect where more and more people think charity is the solution to life's problems and who may inadvertently put passion before reason and self-interest above pragmatism.
So to all those who are either running charities or considering the notion of starting a new one, caveat emptor. The system is stacked against you, emotion and passion will only get you so far and there's probably someone else already doing what you think needs to get done.
As Berger suggests, this is indeed a:
"...battle for the soul of the nonprofit sector ... This is caused in part by an incentivized focus on manipulative marketing and storytelling, over performance and results. In other words, we waste a tremendous amount of money in the sector each year on untested, unproven and often ineffective services, to say nothing of the scoundrels and thieves."
Think before you act. Plan ahead and be prepared for a very bumpy ride.
No risk. No return. The anti-nonprofit.
Stupid Cancer's 6th annual OMG! Cancer Summit takes place in Las Vegas, April 25-28, 2013.