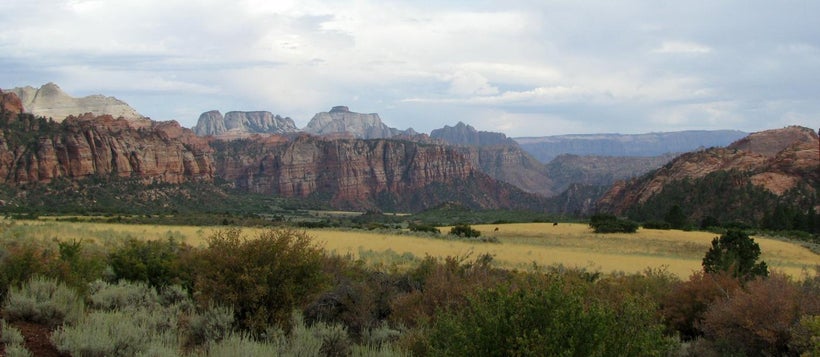 President Obama has just announced the creation or addition to five more national monuments, further burnishing his legacy as a President dedicated to enhancing America's public lands in a way that reflects the full American story.
One of those, the addition of Cotoni-Coast Dairies to the California Coastal National Monument, was personal for those of us at The Trust for Public Land. We had worked since 1998 to protect this spectacular property on the California coast south of San Francisco, and it is wonderful that future generations will be able to visit one of the most spectacular stretches of unspoiled coastline in the state.
We are grateful to the president for his unflagging commitment to the long-standing democratic principle of setting aside our nation's unique and special places for all Americans to enjoy in perpetuity. But his efforts have sometimes been controversial.
The presidential ability to create monuments comes from the Antiquities Act, created by Congress in 1906 and first used by President Theodore Roosevelt to set aside a variety of threatened lands, including the Grand Canyon in 1908. Roosevelt's decision was the first major controversy over the Antiquities Act, because it blocked mining efforts along the Colorado River, at the bottom of the canyon. But thankfully, Roosevelt's vision prevailed, protecting one of the world's greatest natural wonders.
Since the Roosevelt administration, most Presidents, both Republican and Democratic, have used the Antiquities Act to create more national monuments and many of them were later turned into national parks by Congress. That list includes the Grand Canyon, Acadia, Olympic, Zion, Bryce Canyon, Arches, and Death Valley.
President Obama, like no president before him, has used the Antiquities Act to protect a variety of cultural and historic sites, places which tell the story of American people and our shared history. Three of the monuments declared on Jan. 12 protected civil rights sites in the South.
Public lands are for all Americans, but the effort to tell our history and culture has been complex. The story of our nation is important and sometimes difficult, but until recently, some of our more interesting chapters were not written for all to experience.
President Obama has used the Antiquities Act to create monuments which recognize the full range of American voices and stories for future generations, the stories of people such as Cesar Chavez, Harriet Tubman, Col. Charles Young and the Buffalo soldiers. And his new monuments have protected places important to our history, such as the Stonewall LGBT site in New York, the Pullman historic district in Chicago; and the Belmont-Paul Women's equality monument in Washington, D.C.
As the president said in a statement Thursday, the latest civil rights-related monuments "preserve critical chapters of our country's history" and are part of an effort to "ensure that our national parks, monumnets, and public lands are fully reflective of our nation's diverse culture and history."
In addition to historic sites, recent monument designations protected incredible areas such as the Bears Ears region in Utah, the Gold Butte land in eastern Nevada, the San Juan Islands in Washington state, the northern coast and southern San Gabriel Mountains in California, and the Rio Grande del Norte and Organ Mountains in New Mexico.
Now, critics of Obama's creation of monuments have proposed to limit a president's ability to use the law. A bill just introduced in the Senate already has 25 Republican co-sponsors.
The proposed legislation would require any national monument be approved not only by Congress, but also by the state legislature and the Governor where the site is located.
The current process already includes the opportunity for local residents to be heard, since meetings and hearings are normally held in nearby communities to listen to their views. And it should be noted the Antiquities Act only permits monuments to be declared on federal land, which is public land we all own together. Monuments cannot be proclaimed on either private or state land.
The proposed legislation is a bad idea because Congress is deeply polarized and has been unable to agree on any major public lands protection bills for several years. Requiring all these additional steps at the state and federal levels will effectively block any use of the Antiquities Act and ensure lack of permanent protection of America's special places.
Our system of national parks, many of which began as monuments, has been called "America's best idea." Our public lands provide thousands of jobs and billions of dollars in economic impact. And the judicious use of the Antiquities Act, by presidents of both parties has been a key tool in protecting that legacy of special places, both natural and cultural.
Rather than limiting a president's ability to protect public lands, Congress should be working with the incoming administration to find new ways to protect our shared heritage.
Calling all HuffPost superfans!
Sign up for membership to become a founding member and help shape HuffPost's next chapter
This post was published on the now-closed HuffPost Contributor platform. Contributors control their own work and posted freely to our site. If you need to flag this entry as abusive,
send us an email
.