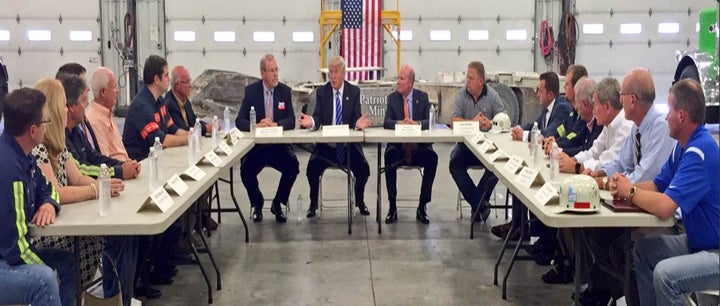 In the weeks since the Republican and Democratic conventions, my twitter feed, populated by political operatives of all partisan stripes and ages, has been marked by a lament that the summer and fall campaign is devolving into a lopsided affair. Many, me included, hoped for a close contest between two competing ideologies and visions for the future. Secretary Clinton, if she wanted to win election as president, would have to defend her record and answer questions, right up until Election Day, about her thirty years in public life.
This has not turned out, so far, to be the case. Secretary Clinton staged a textbook convention, marked by powerful moments of substance and pageantry. She and Senator Tim Kaine then followed her husband's 1992 recipe of a bus tour wending through Pennsylvania and Ohio. In recent weeks, while attention focused on her opponent's missteps, she hewed to time-tested tactics of touring businesses to buttress her message, like the Knotty tie company in Colorado and the 3 Daughters brewery in Florida.
All the while, she sailed under the news radar while her rival foundered in a typhoon of his own making.
In other words, Hillary, though not a natural politician, has proven herself a master of the political game. Donald Trump, a natural showman, has proven himself an apprentice in this real reality show, and a poor one at that.
A different outcome would have required that Trump, after Ted Cruz bowed out of the race on May 3, start taking his apprenticeship seriously. He had time to build a real team and retool his persona to act like a president in a campaign where basic math demanded he find a way to appeal to swing voters.
Instead, in his office on Thursday, May 5, a perfect day to be photographed with seasoned foreign policy hands to hone his grasp of global trouble spots, he tweeted out a selfie with a taco bowl, accompanied by some juvenile gibberish.
It's no wonder, in hindsight, that when Trump met with House Speaker Paul Ryan a week later at the RNC's offices on May 12, there was no image of that meeting, either.
The apprentice learned the wrong lesson from the taco bowl tweet and its now more than 83,000 retweets and 114,000 likes. "That's got to be some kind of record," he told the hosts of Fox & Friends the next day. "People loved it." He still hasn't learned the difference between attention and persuasion.
The first apprentice we learn about in grade school is Ben Franklin, one of the men who made America great in the first place. But Franklin's unhappy apprenticeship – to his older brother, James – didn't last its full term. Franklin left behind one persona, the widow "Silence Dogood," in Boston, and created another, "Richard Saunders," publisher of Poor Richard's Almanack, in Philadelphia. Pivot: successful.
Donald Trump was an apprentice, of sorts, to his father, Fred, as documented in Jason Horowitz's story last week in The Times. Off Coney Island in 1939, the elder Trump used a 65-foot yacht, "the Trump Show Boat," to promote his properties in Brooklyn and Queens. Even at his father's wake, the apprentice learned by his example to plug his new Trump Place development along Riverside Boulevard.
In 2002, Trump became an apprentice, of sorts, again, this time to Survivor creator Mark Burnett. As told by Marc Fisher in the Washington Post, Burnett made a pilgrimage to Trump Tower to pitch a new show based on the very idea of apprenticeship. The presumptive host was advised by his agent to decline the deal, but Trump took it instinctively, and used the series to master the art of unscripted television.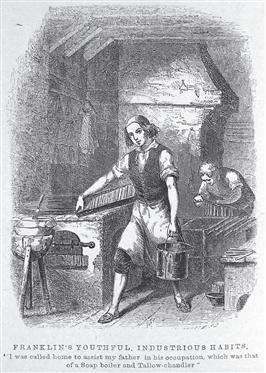 Each TV lesson from The Apprentice had corollary in presidential politics. "You're fired!" became "Make America Great Again!" Ratings became polls. Live finale episodes became packed rallies.
Until it was time for a new season. The script that worked perfectly against sixteen GOP opponents would need a rewrite for this apprentice's next act. With just over 100 days after his convention in Cleveland, his task was to persuade roughly 70 million voters he had the temperament to be president.
He promised it was a pivot he could make. Could he, now, stage a scene of him huddling with foreign policy hands? Could he share a summer reading list of thoughtful commentary about the nation's challenges? Could he allow himself to stop, listen, and learn, as a good apprentice should?
He punched up his script with lines aimed at his top target, pillorying the press both for reporting his own words at rallies and excoriating them for not covering those rallies with crowd-filled reverse shots.
Trump didn't have a rally scheduled on Sunday, August 14, when the Times ran a piece by Alex Burns and Maggie Haberman which took the form of a dog whistle from his closest supporters to get the candidate to heel. Rather than take the lesson to heart, the apprentice took to Twitter. In his ten venomous bursts that day, he let loose against "the dishonest and disgusting media," "Crooked Hillary," and "certain Republicans" who lobbed in blind quotes for Burns' and Haberman's story.
The most popular of those ten broadsides generated around 16,000 retweets, or about one-sixth of what his May 5 taco bowl tweet earned. People didn't seem to "love it" quite so much.
Across America, young operatives of both parties are waiting for Labor Day, when "The Greatest Political Show on Earth," as Showtime's "The Circus" calls the presidential campaign, reaches its climactic final act. These August weeks, during the Olympics, usually serve as an intermission, but they feel like an elegy. Can anything be done to keep the audience in their seats, or Republican voters from giving up?
In an August 15 editorial, The Wall Street Journal suggested the time may be near for the executive producer of the Trump Show – Trump himself – to cast a new star as this political season's apprentice. The current character at the head of the board room table hasn't shown the ability to grow into the role. If he doesn't do something, soon, his new reality show will be called The Biggest Loser.
Support HuffPost
The Stakes Have Never Been Higher
Related
Popular in the Community