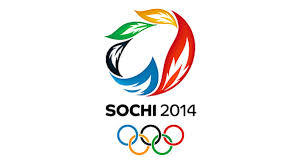 Among the many stories in the days ahead about the 22nd Olympic Winter Games, several will explore and critique the venues. As architects and design lovers look forward accordingly, it is worth taking stock of the minute pantheon of enduring architectural excellence that has resulted from these seasonally alternating quadrennial attention-grabbing place makers.
This heritage consists of increasingly expensive Potemkin Villages of cheap construction and cut corners that inevitably sacrifice design intent to value engineering, cronyism, time pressure, or outright deception, severing the initial bid from any true development intent. The situation holds whether by local project teams or by global star architects, whose cynical clients hope such names alone will brand their Olympic Games with worth and integrity.
The disconnect between expenditure of national treasures and collective identity with any form of enduring architecture or sense of place is too often a huge one. The frenzied lobbying and dazzling presentations required to grab the IOC's selective attention leads politicians to commission designs not keyed to long-term utility but to rapid-fire novelty. They emerge as the world's most expensive television stage sets with each hour of coverage costing tens of millions of dollars. Given the investment expected of the winning city and its far from certain permanent economic boost, it is shameful that great architecture so seldom remains behind after the cameras disappear.
At an alternative best, the Games can leave behind some civic amenities of lasting economic integrity (e.g. Vancouver 2010) like a hockey arena or aquatics center but only when attached to some existing social fabric of related and established need. The same goes with the Olympic Villages, when they are well designed and built to last for subsequent use as resident housing across income levels. Better still they work when set in a small place conceived as sports-centric from its origin, such as Lake Placid, New York, Innsbruck, Austria, or Nagano, Japan. Here for example, the Olympics become an exclamation point in the midst of an ongoing narrative rather than placed at its chimerical conclusion. These are places where over time in a green-conscious world the Olympics belong.
Sochi, at a cost of $50 billion and counting, promises to set the bar of corrupted mediocrity higher still. Little has yet been written about the venues but an early glimpse suggests a collection of pallid imitations of what passes as trending global cutting-edge design.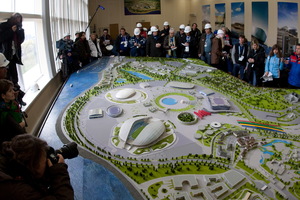 They are laid out in a broad roundabout that echoes Abu Dhabi's star-crossed version of "starchitect" branding (Foster, Gehry, Nouvel). The Saadiyat Island complex, comprised of three franchised museums, descends down from the original terminal distribution plan at Idlewild (aka JFK) airport via such grandiose enterprise as Walt Disney's dream of the ultimate blueprint of all future cities, with his EPCOT Center theme park aka "prototype community" apotheosis.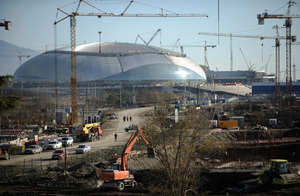 These 2014 Games come in the wake of the relatively economical London Summer Games, which cost what now seems a quaint $13 billion and where much of the venue development was tied to renovation and a careful vision of ongoing community development. Its roots were organic. In addition, the lasting architectural symbol is the 330-foot high ArcelorMitall Orbit tower by Sir Anish Kapoor and ARUP's Cecil Balmond, rather than a tower for the torch caldron (which in other host cities stands in moot testimony to former glory.) Rather than a purpose-driven structure stripped of its entire meaning and thus at best a measure of nostalgia (if not regret) for civic dreams that never came true, good design wedded to considered urban planning attests to how London got it right.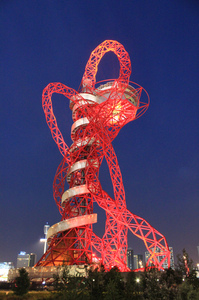 However, among the summer games, London's immediate predecessors, Beijing in 2008 and Athens in 2004, together take the prize for failure and lost architectural opportunity and hint at Sochi's fate. Of the $40-odd billion spent in China, the enduring architectural legacy was meant to be the renowned "Bird's Nest" stadium of Herzog & De Meuron with assistance from Ai Weiwei. It worked as planned for the critics and the TV cameras, but today it sits as an empty, deteriorating shell whose gleaming white surface functions as the perfect apparatus for collecting particulate matter from the air pollution that obscures its appearance even when one is standing beside it.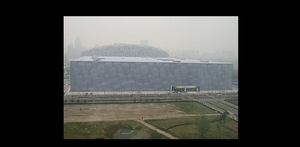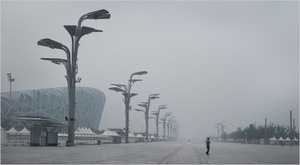 Today a filthy mound of artificial snow in the center field beckons a trickle of tourists paying to spin around on a motorized sled. The adjacent Aquatic Center by the Sydney firm of PTW Architects with ARUP and the China State Construction Engineering Corporation has lost its nighttime glow and likewise rots away from the pollution as some ambiguous combination of water park and science center. The Communist Party does not want to foster the kinds of crowds such sites formally intend for reasons of state security. The constriction was therefore lousy and instantly illicit. It is at best a fading footnote.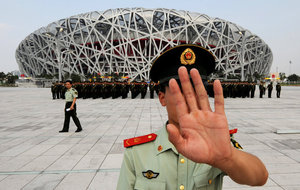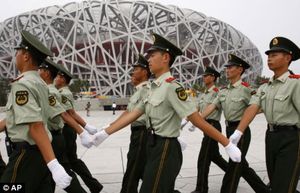 Athens in 2004 was worse still. The many venues of the new Helliniko Olympics Center complex, designed by some seemingly anonymous array of local teams, and with its centering agora standing empty in rusted abandonment with a fetid reflecting pool nearby, underscore its corrupted folly of false promises and cheap construction. After winning the IOC commission, there probably never was any enduring plan in mind regardless of platitudes about a future mecca of use and revenue. If only at least after all this waste, some significant architectural legacy was left behind. Instead it stands as a built rebuke as prelude to national bailouts now just drifting towards demolition.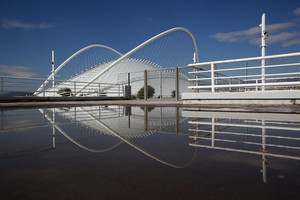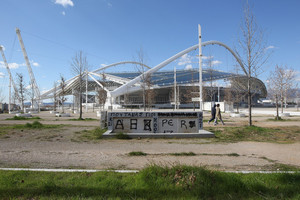 Besides perhaps the groundbreaking and still influential stadium design of curving acrylic glass canopy tents for the 1972 Munich Olympics by Frei Otto, Günter Behnisch, and Carlo Weber,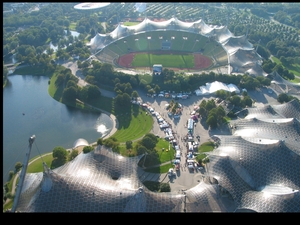 The greatest exception to this legacy of lost opportunity is the city of Barcelona.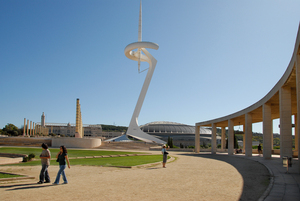 It was there in 1992 that a blend of adaptive reuse of historic fabric, combined with well-built architecture in accordance with an urban master plan of permanent merit far transcended the two weeks of festivities themselves. The city's coastline and Montjuic district were transformed, and even in the midst of global recession has held its place as a European crossroads. The early urban plan of British architect David MacKay MBM Arquitectes was realized in part by the fine work of a young Santiago Calatrava, a peak-of-his-career IM Pei, and the fine if underappreciated Vittorio Gregotti, responsible for the still beloved stadium. Vision, respect for design professionals, and good construction descend from the Olympics but do not depend or dwell on them as some hubristic pastiche of past glory.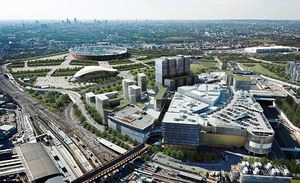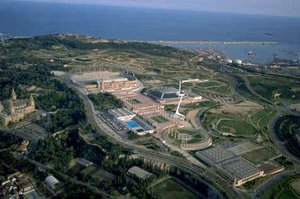 If state politicians and their fellow-traveling International Olympic Committee decision-makers cannot draw from these exceptional successes, then maybe a new generation of architects, through application of new materials and engineering options, can help set them straight with a toolbox of innovative alternatives, including ways of upgrading existing landmarks as one element of a fully- integrated vision.
And let's hope too that the predictable obsolescence of Sochi (at least in terms of place making) will not set a tone for Rio in 2018, although early reports ominously suggest otherwise. Attention must be paid by those who will be called upon to concretize tomorrow's competitive extravaganzas.
REAL LIFE. REAL NEWS. REAL VOICES.
Help us tell more of the stories that matter from voices that too often remain unheard.