Distinguished Princeton Architect Robert Hillier Discusses the Art, the Craft and the Business Then and Now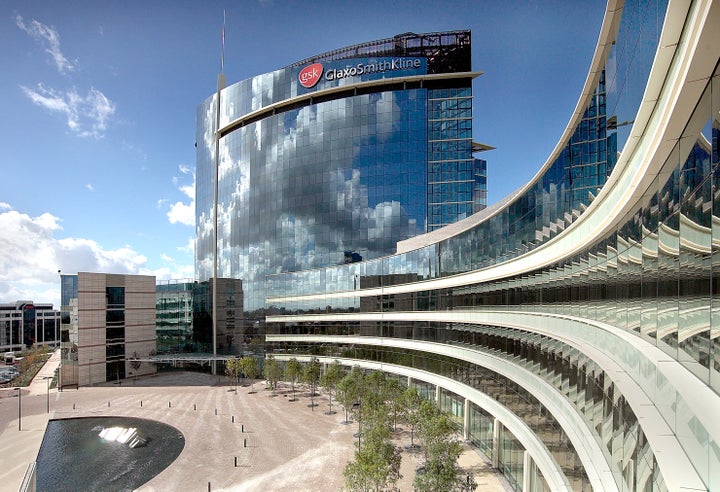 In 1966, Robert Hillier, FAIA, Princeton Class of 1959, founded Hillier Architecture in Princeton, New Jersey. It grew to be the third largest architectural firm in the United States. In 2007 Hillier merged with RMJM of Scotland and created the third largest strictly-architectural firm in the world, with seventeen offices worldwide. Of the over 300 state, national and international design awards the firm received, many of them were for projects for which Hillier personally was the lead designer. He served as Deputy Chairman of the RMJM holding company until leaving to reestablish a firm of his own.
Hillier Architecture has completed projects around the world from Budapest to Dubai. In 2009, Mr. Hillier established Studio Hillier, a new type of architectural firm based on land use strategy and execution where the firm both designs and develops projects for its own account. In its work, this new firm focuses on community need, neighborhood enhancement, and opportunities for architectural excellence while providing reasonable returns to investors.
Steve Mariotti: When did you become an entrepreneur?
Robert Hillier: My father developed the first operating electron microscope in the world– that's what he's famous for – and my mother was an artist. Between the science and the art, I think being an architect was in my DNA.
We came to the Princeton area in 1940, to work for the Sarnoff Research Center. My mother, to supplement their income, started growing African violets and selling them from her front porch on the main street of our home town. The local florist turned her into the zoning board and she decided she would move to Princeton and start a flower shop of her own. After a time, she ended up owning three flower shops in town. As she bought out the owners, she acquired their names so that people wouldn't know that she was the only florist in town.
My mother was very ambitious for my brother and me. She wanted me to go to Lawrenceville, one of the nation's top prep schools. My father said, "I'll make a deal with you. If you can earn half the tuition, I'll send you there."
The tuition was $3,500. In 1952, that was a lot of money. As it happened, I was breeding tropical fish as a hobby and I talked my mother into letting me have a little alcove in her flower shop to open a tropical fish department. I was selling them faster than I could breed them.
Eventually I figured out that betas, which are Siamese fighting fish, were very popular with the students. It turned out that these Princeton guys were basically having cock fights for money with these fighting fish. On Friday, they would come to my mother's flower shop, get their fish, and off they'd go to drink their beer and make their bets. Years later, when I went to go get my social security, the woman said to me, "what were you doing when you were 13 that you made $3400?"
I guess I was an entrepreneur from the start.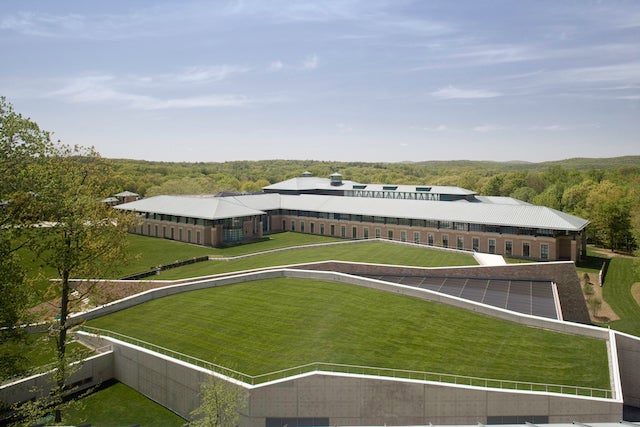 SM: Starting one's own business is often like taking a long walk off a short pier. How would you prepare to take that plunge today?
RH: I would not do anything differently in general. During my last summer in college I decided I wanted to work in an architect's office and by the time I was about to finish graduate school, the owner offered me ten percent above any other future offers to come work for him. I interviewed New York and Philadelphia and Washington but I came back to him and got a whopping $134 per week. He took me everywhere. I was treated like his protégé and I was learning by leaps and bounds.
After about three years, I decided to start my own office. I put a simple ad and photo in the paper– "Local man opens architectural office"– and the first week, I got six jobs.
Growing my business was a challenge but years later, after we merged with another firm, it became a completely different ballgame. The business of the business was demanding. We had 500 architects and I felt duty bound to provide the best environment for success. Architects don't necessarily care about money. I made sure we instituted an ESOP (employee stock ownership plan) so that people had some measure of retirement planning in place. When the international firm folded, the employees had something to fall back on.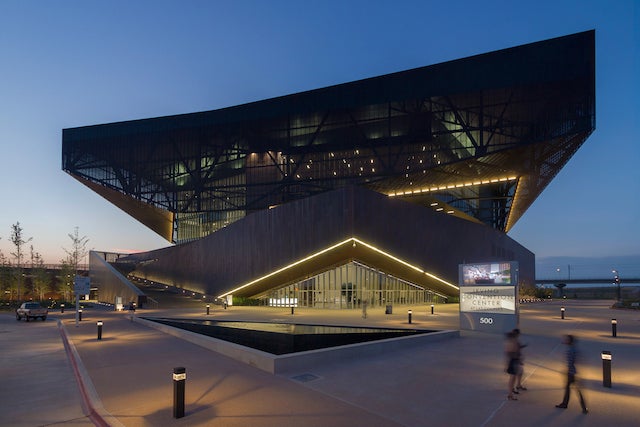 SM: What part do you feel serendipity played in the trajectory of your career?
RH: A huge part. Early on in building my own firm, I was working until three or four in the morning. At eight o'clock one morning, the phone rings and this voice says, "My name is Jackson Martindell." He was the owner Marquis Who's Who and the Pittsburg Pirates. "I have a problem with my bathroom and I need an architect and I understand you just opened your office." I said, "Yes, I did. I'd be happy to help you Mr. Martindell. Let's make an appointment." He said, "How about now?" And I said, "Well, I'm in bed. I was up until four in the morning." And he said, "Young man, if you've just started a business, at eight o'clock on a Saturday morning, you should be up and running your business."
At 8:45, I was knocking on the door. We had a little chat about starting your own business and then we went up to the bathroom. It was a just sheet of plywood with linoleum on it and aluminum trim and a sink sitting on it with steel legs. The plywood was rotting. I quickly drew a perspective- no computer needed- and he simply said, "That's fine."
I went to a carpenter friend of mine to build and install what I designed. And that was it. I never sent him a bill. I just forgot about it. About two months later, my secretary comes in and her hand is shaking. She said, "You're not going to believe this letter." It was from Marquis Who's Who. "Dear Mr. Hillier, my company wants to build a new corporate headquarters in Chicago. You are to be the architect. Respectfully yours, Jackson Martindell."
But meeting the right person isn't enough. You have to know how to follow up and how to deliver. Another time shortly after I began my firm, I heard that Fairleigh Dickinson University had a bid to build a dormitory and it had come in at double the budget. One of the trustees knew a builder in Princeton and got him to come to a trustee meeting to discuss what was wrong with this dormitory. He said, "The problem is you've got the wrong architect." Together, that builder and I put together a design that was unique, that could come in on budget and be built in a hurry.
This is really where my start-up firm started to explode. The design threw the old ideas out the window. We designed suites rather than a long corridor dorm with a gang bathroom; three bedrooms, a living room, and a bathroom. Because it wasn't a gang bathroom, it was less expensive. Just as importantly, it could be built in six months. It came in under the budget and then it won an AIA design award. Suddenly, we had this inexpensive, award-winning dormitory that could be built in six months. This was the period when Lyndon Johnson said, "You're either going to Vietnam or you're going to college." Consequently, we got calls all up and down the east coast for this dormitory.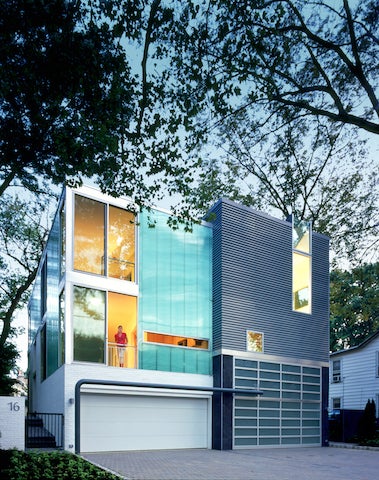 SM: Do you think of yourself first as a designer or as an entrepreneur?
RH: I had an entrepreneurial streak in me even as a child. I love drawing and working with clients but I also like making a profit and taking risks. Entrepreneurs don't usually win. It takes a great deal of hard work and the skill at finding good people to work with you. You might think that good communicators are the best for working with clients, but if the best communicator in the world can't create, imagine and design what the client ultimately desires, they aren't the best employee.
SM: How have you perceived your craft to have changed over the years? Has the "business" overwhelmed the art?
RH: The computer has changed everything. It offers sophistication and speed so that you can do a rendering in an hour. You can play with cross sections and it looks very impressive. But new architects cannot draw. When you draw, you understand the space, the building, the structure. You see the spirit of the whole.
When I was teaching at Princeton University's School of Architecture, I asked a student from Japan to rearrange a bathroom. He was paralyzed without his computer. He simply couldn't sketch. Think back to that bathroom sketch I did for Martindell; that had to be done on the spot.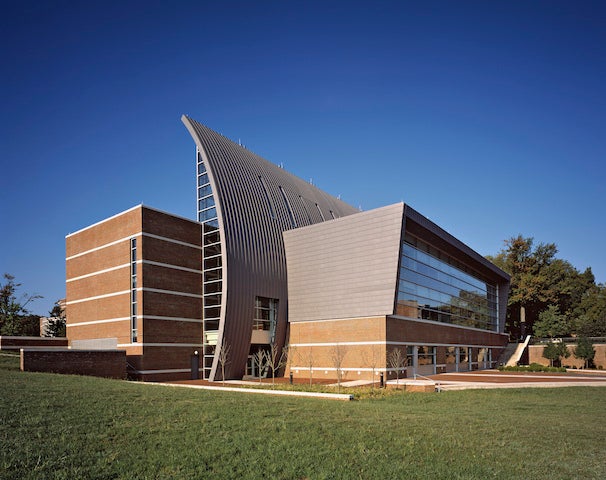 SM: When you went out on your own, what surprised you as being harder than you'd expected and what easier?
RH: The hardest part is the fear: of not having enough work, of failure.
The easiest part is the office politics, because there aren't any! You are your own boss and you create the atmosphere of the office. I remember going to a meeting at the conference center at Digital. It was a Saturday morning meeting and we were all seated around this big table. The CEO comes in and there's no chair for him. There was no drama; he just took a chair that was along the wall because it was broken, flipped open his Swiss Army knife, fixed it and sat down. You knew who called the shots.
SM: What challenges do newly minted architects face that you didn't?
RH: The biggest change has been in the attitude of the clients. They are no longer open to experimentation. People used to be willing to take a chance, expand their vision, go with someone new. Now clients see things on the internet and become fixated. They think that if you haven't done this exact design ten times before you don't know what you are doing. Consequently, young architects head to boutique or huge firms.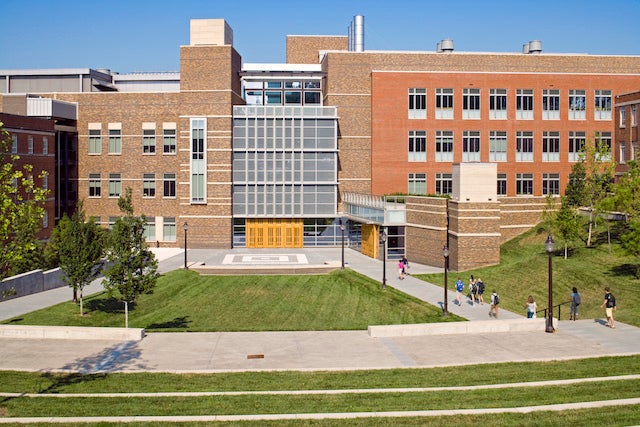 SM: What do you see is the future of architecture
RH: The emphasis now is on the experience of the space and the surroundings. Buildings are not things to be looked at statically. What goes on inside is dynamic and people should respond to their surroundings. On the outside, the structure might be a massive curtain wall but once you enter, it bursts open with activity. Sustainability is and will be vital.
Additional research and editing by E. E. Whiting