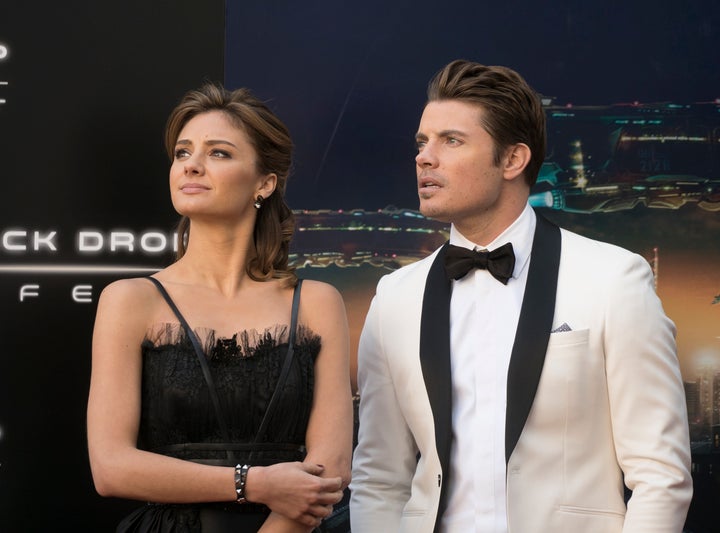 If you've been watching this season, which only has two episodes left to go, you'd know that although the contractual relationship between movie star Kyle West (Josh Henderson) and up-and-coming actress Megan Morrison (Christine Evangelista) is at the core of the story, that's where any parallels to what we know of Tom and Katie's relationship ends. Plus, there has been no allusion to Xenu or anything of that ilk when it comes to the show's Institute for the Higher Mind, the creepy cult-like self-help organization that has its claws deep into Kyle and is coming hard for Megan.
But the Washington Post was right, in a sense. "The Arrangement" isn't fictional ― at least, it's rooted in reality. Part of what the show does best is shine a light on the darker and manipulative side of Hollywood. Beyond the control and privacy that Megan loses as she enters into a contract relationship, the series also excels at depicting smaller behind-the-scenes moments — publicist-staged meetings of famous exes, jealous co-stars, and actors losing roles to bigger names.
The series' leads say much of what viewers see on the show rings true to life.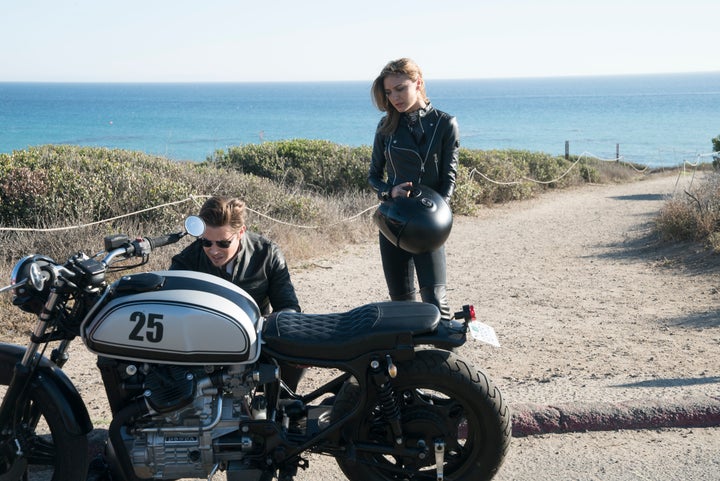 "I think [the series shows] a lot of what people are willing to do for fame or a job or for success," Christine Evangelista told HuffPost in an interview shortly after E! had announced the series' second season renewal.
To illustrate her point, the 30-year-old actress pointed to last week's episode, in which Megan discovered that her friend Hope (Katharine Isabelle) had leaked Megan's nude photos to the press.
"That happens all the time [in real life], where a relative or a friend will call up the press. Whether it's for their own fame or for financial gain, they divulge unwarranted information. That happens all the time," she said.
"[It's] the same thing with scripts or actors being dropped from movies because they're not of a certain stature or for whatever reason," Evangelista continued. "That happens all the time. So we really show the rejection and the pressures of Hollywood."
Evangelista's co-star, Josh Henderson, also believes the series' depiction of Hollywood is "spot on."
"I mean obviously, things can be dramatic because we're doing a TV show, but when it comes to like the stories we're telling within the industry. I think they are pretty spot on," he said, adding that he couldn't think of anything on the show that might not portray the industry in a realistic manner.
In short, "The Arrangement" throws out the glamorous notion of Hollywood as a place of wealth and success with no downsides for celebrities. In promoting the show, the show's stars have seen firsthand just how true to life its subject matter really is.
"I think people do a very good job of keeping it under wraps a lot of the time, but it is sad," Evangelista explained. "And as we've been doing these junkets and these interviews, people, I think they think they can just divulge information to me ― but people have come up to me to say that they know that this person has been in some sort of arranged relationship, or this person's photo was leaked in a certain way. It happens and I think it's kind of true and there is some sadness to that."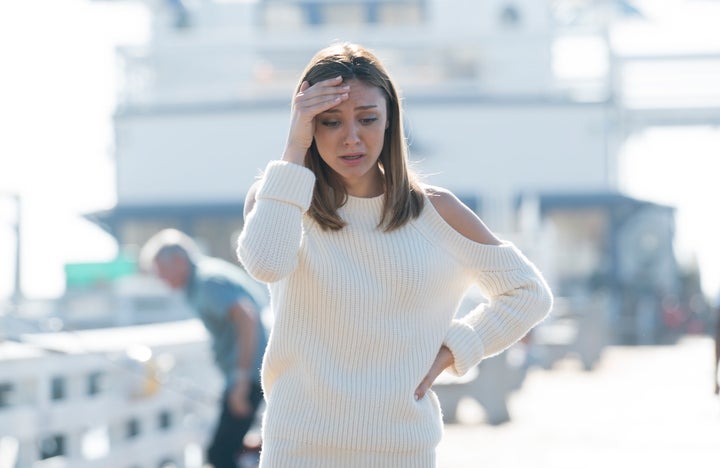 Similarly, when HuffPost spoke to series creator Jonathan Abrahams, he said that everything on the show is borne from personal experiences.
"In the writers' room, we don't have a stack of Star magazines, but what we do have is a bunch of people who have been in the industry, who have relationships with people in the industry, and we all have stories," he said.
He gave the example of the speech that Deann (Lexa Doig) gives to Annika (Courtney Paige) in the pilot episode about force of personality and the difference between talent and success.
"Somebody gave me that speech or something like when I was very young and impressionable and sort of desperate to have my movie made. It was kind of attached to an indecent proposal," he said. "We're not making up fantastical stuff. I think one of the things that was so interesting to me about doing this show, is when you are talking about a romantic relationship that requires intimacy and authenticity as this sort of bedrock, how do you do that in a world where authenticity is so scarce?"
Henderson and Evangelista said that viewers will need to brace themselves for the season's final two episodes.
"I keep saying that it's like an atomic bomb dropped on everyone. The season ends in such a way that I don't think the audience is going to expect," Henderson told HuffPost, adding that the Institute will become a bigger character by the finale.
"A big theme throughout the season has been control," Evangelista added. "And the Institute is much larger than Megan, it's much larger than Kyle. It's much bigger than their relationship, so how much that controls her and her decision-making, we'll start to see, and if she's even able to keep up with that."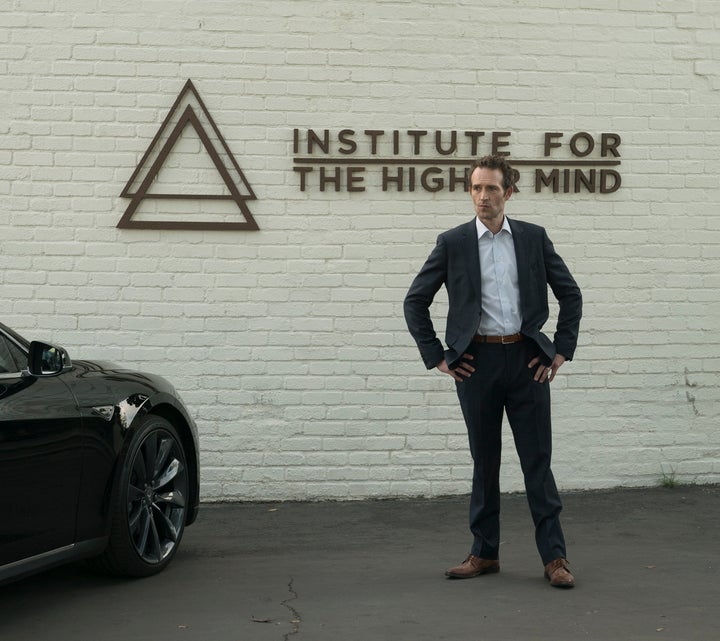 "The Arrangement" airs Sundays at 10 p.m. ET on E!
Popular in the Community