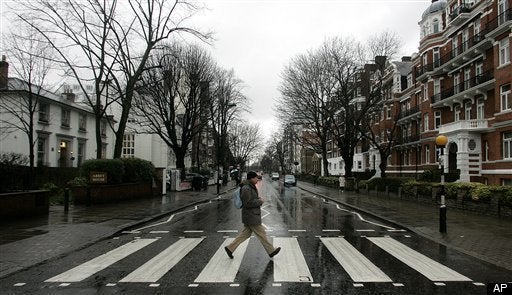 To think his career began by making tea and coffee at Abbey Road studios over 40 years ago, is almost unimaginable. But that's how veteran engineer, producer and recording artist Alan Parsons first started finely tuning his ears to the elements of great sound. Where do you go when your first music industry gig is with the Beatles? As he shares on this boomitude.com podcast, it isn't something you forget all too easily and in his case, it was just the beginning of a long and fruitful road marked with significant sonic guideposts.
Alan is a unique artist in that he is an innately proficient recording engineer, producer and musician with a three tiered career that has made music history on each level. As the engineer of one of the most sonic-centric and best selling recordings of all time, Pink Floyd's Dark Side of the Moon, he helped shaped the art of listening for an entire generation. He has also collaborated on some of the most recognizable songs that are part of the soundtrack of an era. "The Air That I Breathe," "Year of the Cat" and "Magic" are just a few examples that will forever resonate with people of a certain age. And then there is the innovative and successful Alan Parsons Project that took the collision of progressive rock and pop to a whole new level.
Through all of his projects, Alan Parsons skillfully demonstrates his mastery of creating unforgettable aural experiences. Naturally he has the technical chops required, but it is really through his instinctual approach to listening that the perfect balance is achieved. It is in the intricate subtleties that his own brand of sound is created. And though you (or he) may not be able to put a finger on it, you know sonic bliss when you hear it.
It has all come full circle for the once young assistant at Abbey Road, adding educator and mentor to his list of accomplishments. Alan Parsons is opening the vault and sharing his vast knowledge and experience with a new generation eager to carry on the rich tradition of creating superior sound. His online and DVD series, Alan Parsons' Art & Science of Sound Recording is an educational tool in which he and his esteemed team of colleagues cover all facets of sound recording.

There was a time when listening to great recorded works was one of the simplest and most cherished forms of entertainment. But in today's cacophony of sound bites, it has become more of a luxury -- one we don't allow ourselves often enough. I hope this session with Alan Parsons (below) will inspire you as it did me, to go back and listen -- and I mean really listen to some of the most notable popular recordings of our time and feel the love.
Take a look at a preview of Alan Parsons' educational series Art & Science of Sound Recording.
Podcast assets courtesy:
Abbey Road Studios
Annie C Photography
Capitol/EMI
Collectibles
Eric Woolfson Music
Glen A. Baker
Lastfm
Rhino
Sony Music
Universal Music Group

Support HuffPost
The Stakes Have Never Been Higher
Related
Popular in the Community