There are six stops on the tour. The museums, galleries and art centers are waiting for you. One had the best chocolate chip cookies I've had this year. There are three trolleys that run between pairs of institutions - so we opted to drive ourselves, using our navigator - otherwise, with the trolleys you would likely only take in two, though feasibly you could get in a second set - but certainly not all six.
I'm pretty sure we did not pick the most efficient route, but that's part of the fun - just like when we're in another city - a fair amount of exploring, discovery, awareness and reward; none of the cookie-cutter, homogenized sameness from gallery to gallery that I often see. We started at Little Black Pearl. (One can draw a straight line, via Theaster Gates, from Little Black Pearl to the Whitney Biennial.) Little Black Pearl has classes and beautiful exhibits where the art is for sale and the prices are accessible.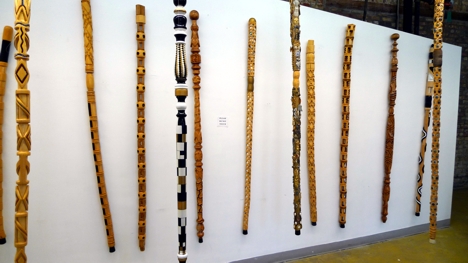 Maybe we should have started at The DuSable Museum for an overview. This is a charming, underfunded museum that addresses the grand vision of African American history and culture. It's done a good job with what it's got, but its scope is big and deserves to be covered in depth. If only the DuSable Museum had more money!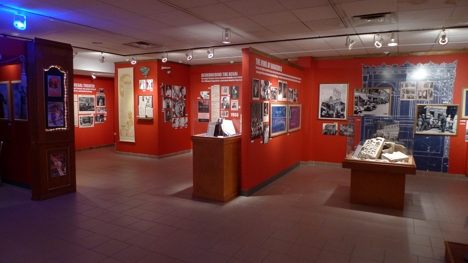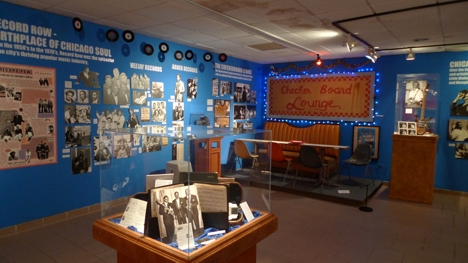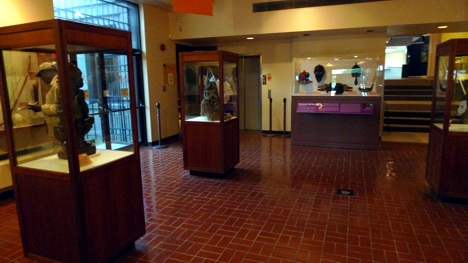 We all know I go to a helluva lot of art exhibits in Chicago. We know I am egalitarian and want art to be accessible. We know that I encourage people to broaden their horizons and seek culture where they normally wouldn't. And I am guilty of insufficiently following my own advice. The reason this tour is so wonderful is because there's so much to see, so much to experience, and because I was so ignorant. Inexcusably, this was my first visit to the DuSable Museum in the 30 years I've lived here. I'd been to three of the six venues before, but doing it all in one night got me in touch with a a part of town I've under-appreciated, an aesthetic as strong as any but inadequately embraced by me -- a whole lot of wonderful, gracious people eager to share their culture and values with a growing audience.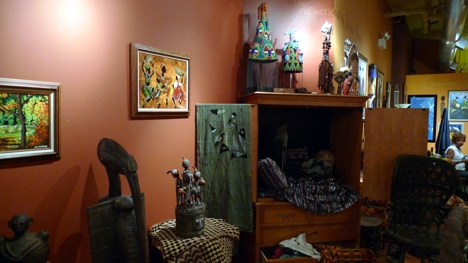 Blanc Gallery is beautiful and in an attractive building. I'm not sure I have the place figured out. The space is nice. The art is good. Yet the feeling remains that the gallery is primarily rented out for functions and the art is secondary. Blanc Gallery is still worth a quick visit because of the elegance of the facility and its outdoor courtyard.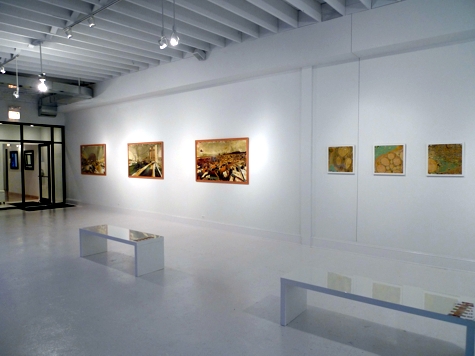 I can count the very few Chicago cultural institutions that have been around for 70 years on one hand. The South Side Community Art Center is one of them. It is proud, beautiful and very full of art. SSCAC conveys care; care to showcase its community and care to teach and inspire. Staying afloat is obviously tough here, but the value and love is palpable. Charles White, Gordon Parks and Archibald Motley are alumni.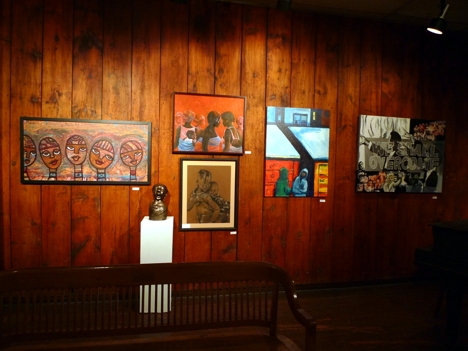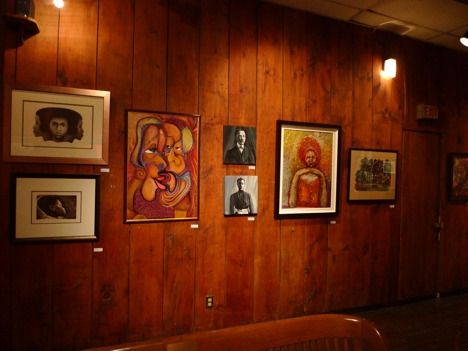 There are many outstanding African-American artists exhibiting in Bronzeville. Many go on to significant careers, at about which point more white people begin to appreciate them. But they are damned late. There is some great art at prices that are a digit less than they will be when they leap into the mainstream.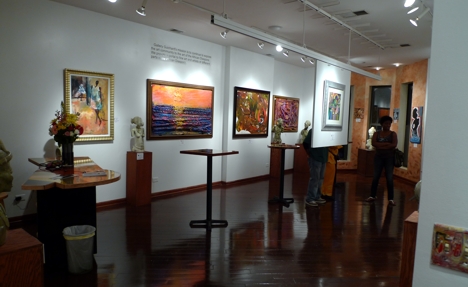 Those of us in the art world pretend to be open minded, up for new experiences, inclusive, and say we value art of all cultures. But maybe all of us aren't what we think we are. Many white folks are pretty much ignorant of art in Bronzeville. They stick to their path until it is a rut.
It's time our attitude and our behavior grows up - and participating in the Bronzeville Art District Tour - every third Friday of the month, through October - is a very good way to start!