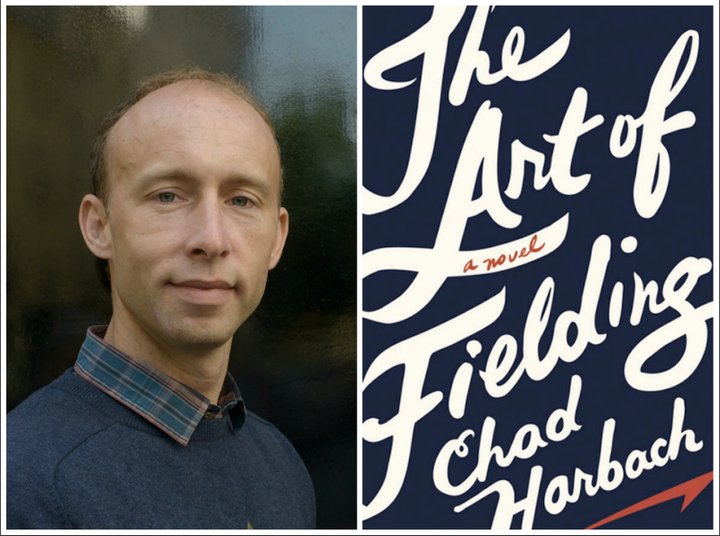 It's the ninth inning of a championship baseball game. Our hero steps up to the plate ― one runner on, two out. Strike one. Strike two. This is his moment: Can he make his mark on the field? Here comes the pitch.
This is the climactic moment of n+1 editor and writer Chad Harbach's The Art of Fielding, a critically well-received 2011 novel that arrived on shelves after a splashy sale at auction for over $600,000 followed by a media blitz. Earlier this year, The Hollywood Reporter announced that IMG and Mandalay Sports Media are developing a film adaptation of the book.
A ninth-inning, last-strike clutch championship moment also comes at the climax of Bucky's 9th, an unpublished novel and screenplay by Dallas restaurateur Charles C. Green. Though this may seem like an unremarkable coincidence, born of baseball narrative clichés, Green is now alleging in a lawsuit that the works contain substantial similarities beyond those genre tropes that show Harbach lifted concepts from Green's unpublished manuscript while revising The Art of Fielding into a literary darling.
For example, take what happens once the conventional ninth-inning spotlight is turned on the protagonist. In both novels, the lawsuit claims, the baseball prodigy leans into a risky close pitch and gets whacked, a less-than-triumphant moment but sufficient to get the go-ahead runner on base.
Filing a copyright infringement lawsuit against a well-known author is bound to draw attention, but what are the suit's odds of success? Many in the literary world were immediately skeptical of an unpublished author claiming that his manuscript had been pillaged for plot points by a more successful novelist. There are, after all, millions of books, most unpublished, and some are bound to have similarities ― even remarkable ones.
Jess Taylor, an editor and former agent who worked with Green on Bucky's beginning in 2004, told HuffPost in a phone conversation that he worked with authors in the past who'd gotten "all up in arms because she or he was sure that something had been misappropriated. And every single time I would look at it or my colleagues would look at it, we would come pretty quickly to the conclusion: No, this is what genre does." The case of Bucky's seemed different to him. "The books as they proceed become more alike rather than less alike," he argued, saying that past books he'd read with shared premises diverged over the course of the narrative rather than converging.
The suit's extensive and detailed list of alleged coincidences has raised doubts among observers already. "Reading the list of accusations feels fairly damning," Silvia Killingsworth wrote in The Awl. Still, she added, "who in their right mind would lift elements from an unsuccessful manuscript in order to magically [...] make a successful one?" After Bucky's 9th had been sent out to numerous publishers in the mid-aughts, none of them bit. The Art of Fielding, which was sold a couple years later, sparked a bidding war and ended up a bestseller. Critics praised the depth of the characters and the compelling prose while noting that the plot closely adheres to sports-novel clichés.
Taylor told HuffPost that he and Green have shown their material to many neutral third parties. They spent several months in 2012 compiling a side-by-side analysis of the books' similarities, Green says. "Everybody arrived at the same conclusion, which is not 'aha, caught red-handed,' it's rather, there's something very curious here," Taylor said. "It becomes increasingly statistically unlikely, the way the patterns are replicated."
Harbach's agent and publisher have maintained in statements to BuzzFeed that nothing nefarious took place. "Little, Brown and Company believes there is no merit whatsoever in the lawsuit against Chad Harbach over his book The Art of Fielding," read the statement from his publisher. "Themes of coming age, sports and the college experience are hardly unique, and it is curious to us that this claim is being asserted now, six years after publication of Mr. Harbach's book."
From a copyright law standpoint, said Andres Sawicki, an associate professor at the University of Miami School of Law who specializes in intellectual property law's effect on creativity in the arts and sciences, the case looks to be a mixed bag, even in a legal environment that's been increasingly friendly to claims like Green's in recent years. "I'd be really surprised if the plaintiff here won," he told HuffPost in a phone conversation. But that doesn't necessarily mean the case will be going away quickly. "My sense is that there's probably enough here to get through" pretrial stages, like document exchanges and depositions, he said ― and possibly even to trial, if a settlement isn't reached.
As the lawsuit moves forward, Green's team has to prove more than a suspicious level of similarity between the books. A copyright infringement case like this one, Sawicki explained, requires the plaintiff to prove that their work has been copied, by showing that the defendant had access to the original and that substantial similarities between the two works exist.
"You have to have actually had access to the original work in order to have copied from it," Sawicki said. "If I've never read your novel, there's no way I could have copied it."
Green's lawsuit claims that Harbach would have had access to his unpublished manuscript, since his agent sent Bucky's 9th out to major publishers between 2006 and 2008. Harbach, the lawsuit argues, "had a wealth of contacts in the literary world," and one of his co-editors at the literary magazine n+1 was a fiction editor at a publisher to which Green's novel had been submitted.
"I think that's where this case is ultimately going to fall apart," Sawicki said. "[Green] has this challenge of showing Harbach actually read the book. It's easy when it's published. You can draw inferences." But Bucky's 9th was not published. "This is what we call weak evidence of access," he said.
Still, Sawicki explained, the more similarities found between the two works, the less evidence of access is necessary to make a case. If two works share a huge, convincing amount of plot points or details, access could be assumed based on the sheer impossibility of such coincidence.
In addition to detailing how Harbach might have encountered Bucky's 9th, the lawsuit lists dozens of similarities in plot points, character details, relationships, and themes, some, to a layperson, eyebrow-raising (such as the climactic beaning) and some eye-roll-worthy (such as a female lead wearing lilac).
But that's not all, said Sawicki. The plaintiff will also need to prove improper appropriation; basically, that the defendant lifted original, creative components of the original work. "If all the similarities are the generic, stock parts of that kind of work, it doesn't matter," he said. Both books, as baseball novels (and, indeed, stories in general) tend to do, rely heavily on stock characters, tropes and well-worn plot lines. For example, both climactic moments taking place in the ninth inning wouldn't support a claim of improper appropriation. "The big thing happens in the ninth inning?" said Sawicki. "That's every baseball book, ever. That's the inning where something happens." The improper appropriation case will need to rest on shared narrative turns or other details that are not part of the standard set of tropes found in baseball novels ― or the other genres both books share, like the campus novel.
According to Harbach's team, the suit's allegations will be easily rebutted. His agent, Chris Parris-Lamb, told BuzzFeed in a statement, "[Harbach] has dozens of time-stamped files of the novel from the years he worked on it, which will show that the 'uncanny parallelisms' Mr. Green cites were in place as early as 2004, many from its very conception in 2000, and numerous classmates, professors and writing group peers can attest to this fact." Parris-Lamb declined to comment further to HuffPost.
In a 2016 Medium post on the situation, Green alleges that a third party viewed a 2004 iteration of The Art of Fielding ― his University of Virginia M.F.A. thesis, which is available at the university library ― and found that the version didn't contain "the salient shared material."
Green maintains that all he really wants is to be able to publish his long-gestated novel, even by self-publishing, without inviting suspicion of plagiarism due to the close parallels between his and Harbach's books. He is represented by Pieter Van Tol, an attorney specializing in insurance law at Hogan Lovells. Van Tol is also a former high school classmate of Green's.
"My objective throughout has simply been to get the cloud removed from my book, for my book not to appear derivative of his," Green told HuffPost in a phone conversation. If Harbach has evidence that he simply came up with the same ideas independently, Green says, he wants to see it. "If he were to have been cooperative a few years ago and produced drafts that were verifiable that showed that this is just one big coincidence [...] then I would be able to tell people, agents, publishers, 'Look at this crazy coincidence.' That's an OK solution for me," he said. "Another OK solution is, he doesn't, and something nefarious took place."
UPDATE: July 13 ― On July 9, 2018, a Manhattan federal judge dismissed Green's suit against Harbach, writing in his decision that "the works are not substantially similar." Green told Vulture that he intends to appeal.
Support HuffPost
The Stakes Have Never Been Higher
Before You Go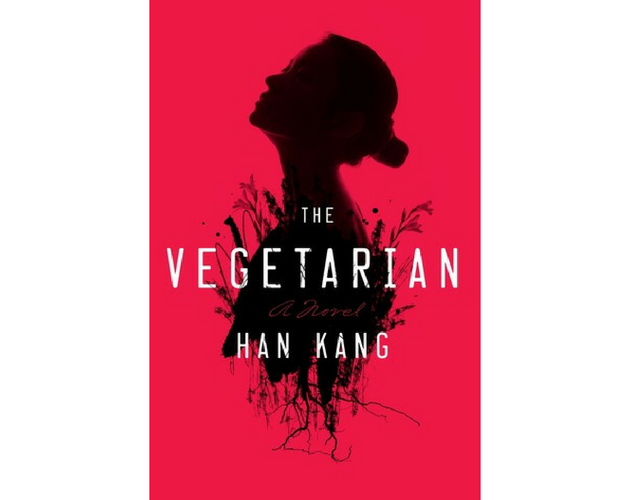 Best Books of 2016
Popular in the Community