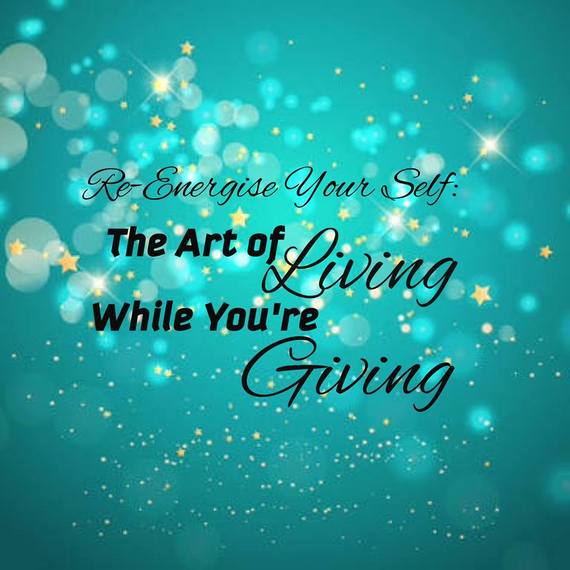 Ask anyone who works in any field that serves the emotional or psychological needs of others and they'll tell you, it's incredibly common to feel run down when you're handling everyone else's problems.
But it doesn't just happen to those who make it their career, commonly people with high levels of empathy in their nature face the same predicament. So how do people with high levels of empathy re-energise when they often feel compelled to give so much?
I bumped into a friend of mine, Kleo Merrick, who works in the coaching space, and when I asked her about this, here's what she shared:
As Holistic Healers we are givers, healers and servants and are here to help others create the lives they dream of.
Our days are spent giving our hearts and souls to our clients as we want the best for them and their futures.
This is all very admirable but we often pay a heavy price to follow this path -- because as we spend our days giving to others we often neglect our own well being and, as such, often find ourselves exhausted, drained and generally feeling shattered.
Until one day you find there's absolutely nothing left of you, between the family, the working and the giving to others. Your energy has all gone. This was me a year ago. I knew in my heart and soul that I could never keep this up. I had to find a better way, so I made a decision that changed my world.
I decided to be "LIVING while I'm GIVING."
For what seemed, the first time in my life, it dawned on me and I finally got it! If I ever wanted to flourish on my journey I must commit to myself, first!
My whole world changed and I had Peaceful Clarity.
It seemed like, by making this decision, I had tapped into secret resources that no one else knew. This made me very curious to find out more and as I delved into it I discovered these two common issues:
1. As healers we become so focused on others needs, that we sacrifice our own in the process!
This is why we get burnt out, drained and start to wonder if it's all worth it.
2. We are not educated on how to create and sustain our energy in a healthy and resourceful way!
No wonder we eventually spiral downwards and end up serving no one.
Often people say to themselves: "But we're here to serve others... if we don't feel exhausted and drained then we're not looking after others and we're being selfish..."
"We're supposed to feel this way! Aren't we...?"
Your most important person is the one staring back at you in the mirror every morning... YOU!
You deserve to live your life in an empowered, resourceful and sustainable way and that means taking care of you, first and always.
Changing your primary focus from others to you means you can become your absolute BEST, have the energy to follow the passions that DRIVE you and to lead the life you WANT on your terms.
Give yourself permission to serve yourself first. Then you will be able to be the best version of you for your family, your loved ones and your clients. Enabling you to build a better future, on a greater scale, with more energy in a better capacity -- ultimately changing more lives!
And isn't that the whole point?
So let's do that, together...
Welcome to "The Art of Living While You're Giving."