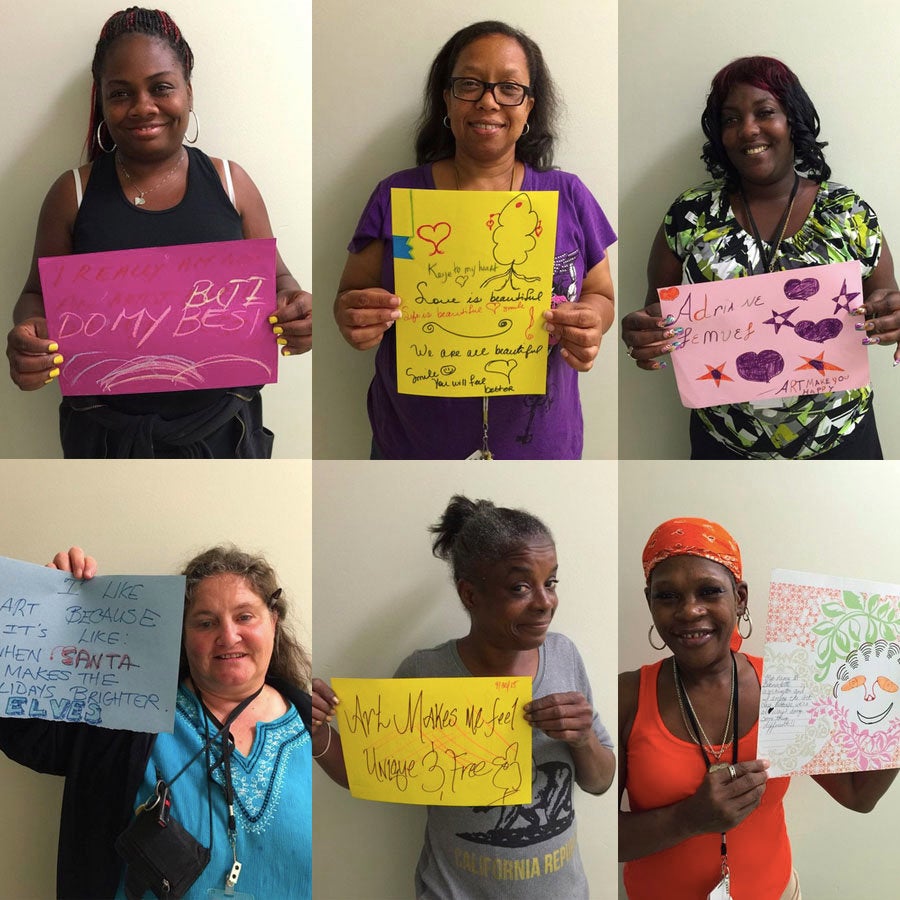 Each Wednesday evening, around 6:30 p.m., an unlikely group of artists congregate in the activity room downstairs at the Anne Douglas Center for Women, located in downtown LA. For an hour and a half, we sing along to Mariah Carey, swap tales from the weekend, compliment each other's work, and make things.
More specifically, we make wire sculptures and multimedia masks, collages and self-portraits, worry dolls and letters to our future selves. We play telephone Pictionary and draw with closed eyes. Some projects come together with ease, others are more of a gamble -- turns out, mixing bubble formula and paint does not look that cool.
However, regardless of the finished products, all of us cherish the roped-off time each week when there are no strict instructions, no right answers, no winners. And this is not to say the finished products aren't surprising, genuine and wildly beautiful -- which they most definitely are.  
On Saturday, Nov. 7, the artists of the Anne Douglas Center will take over Bruce Lurie Gallery for a single night, selling their work to raise money for next year's art programming. The evening, dubbed "The Art of Love," is both a chance to support women and aspiring artists in the community, and to see some quality artwork.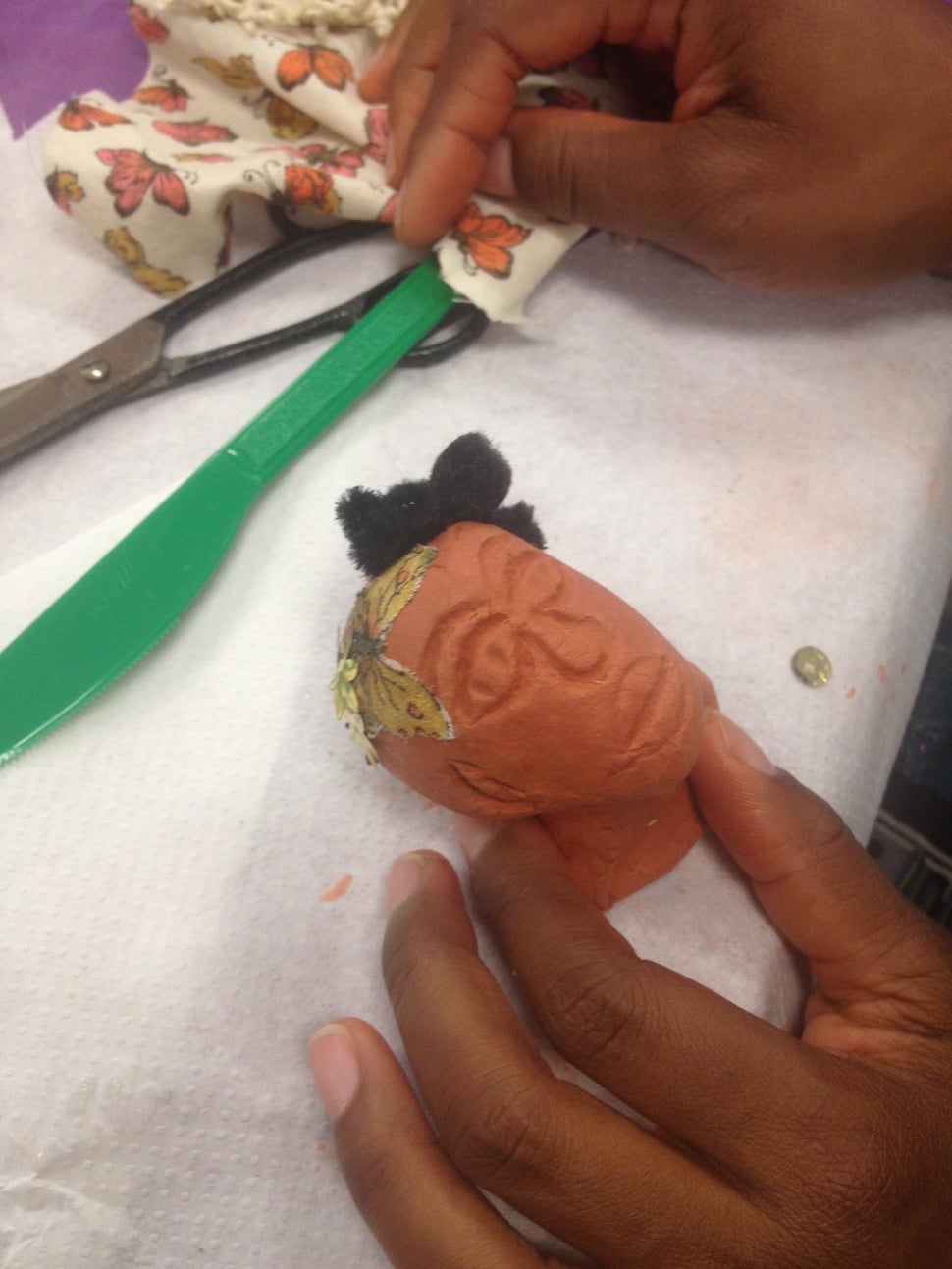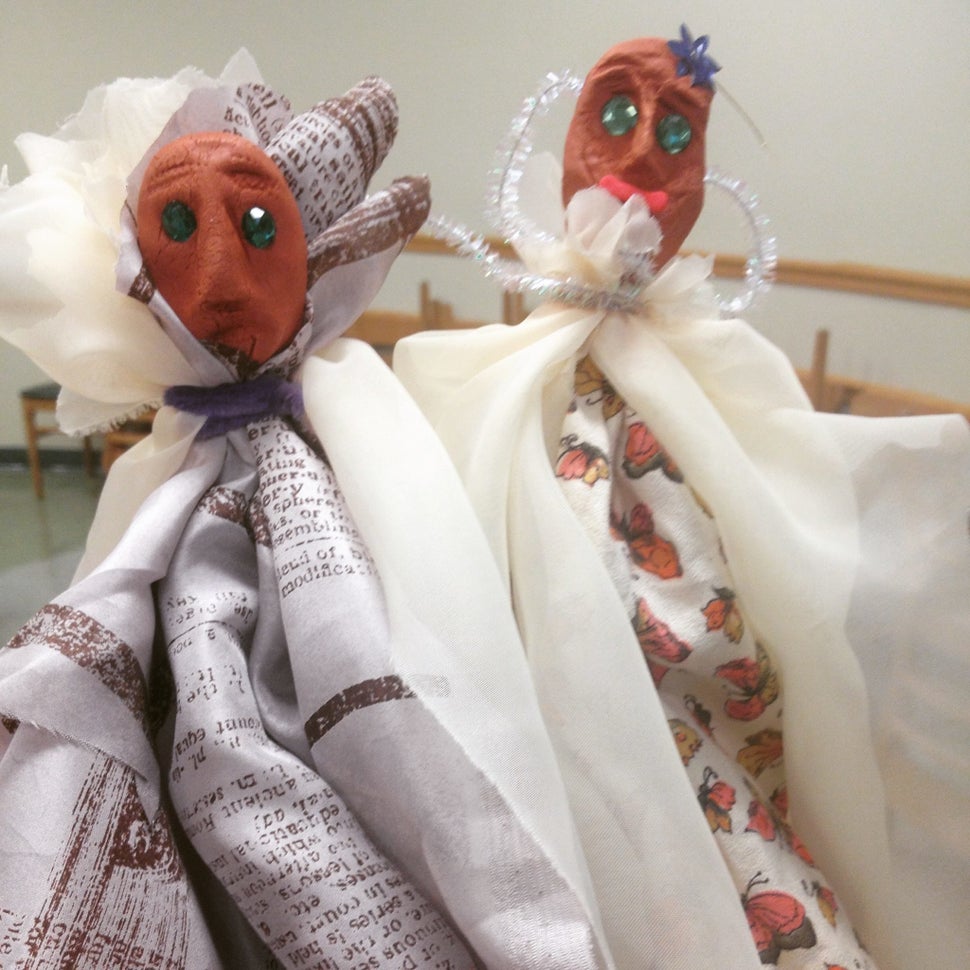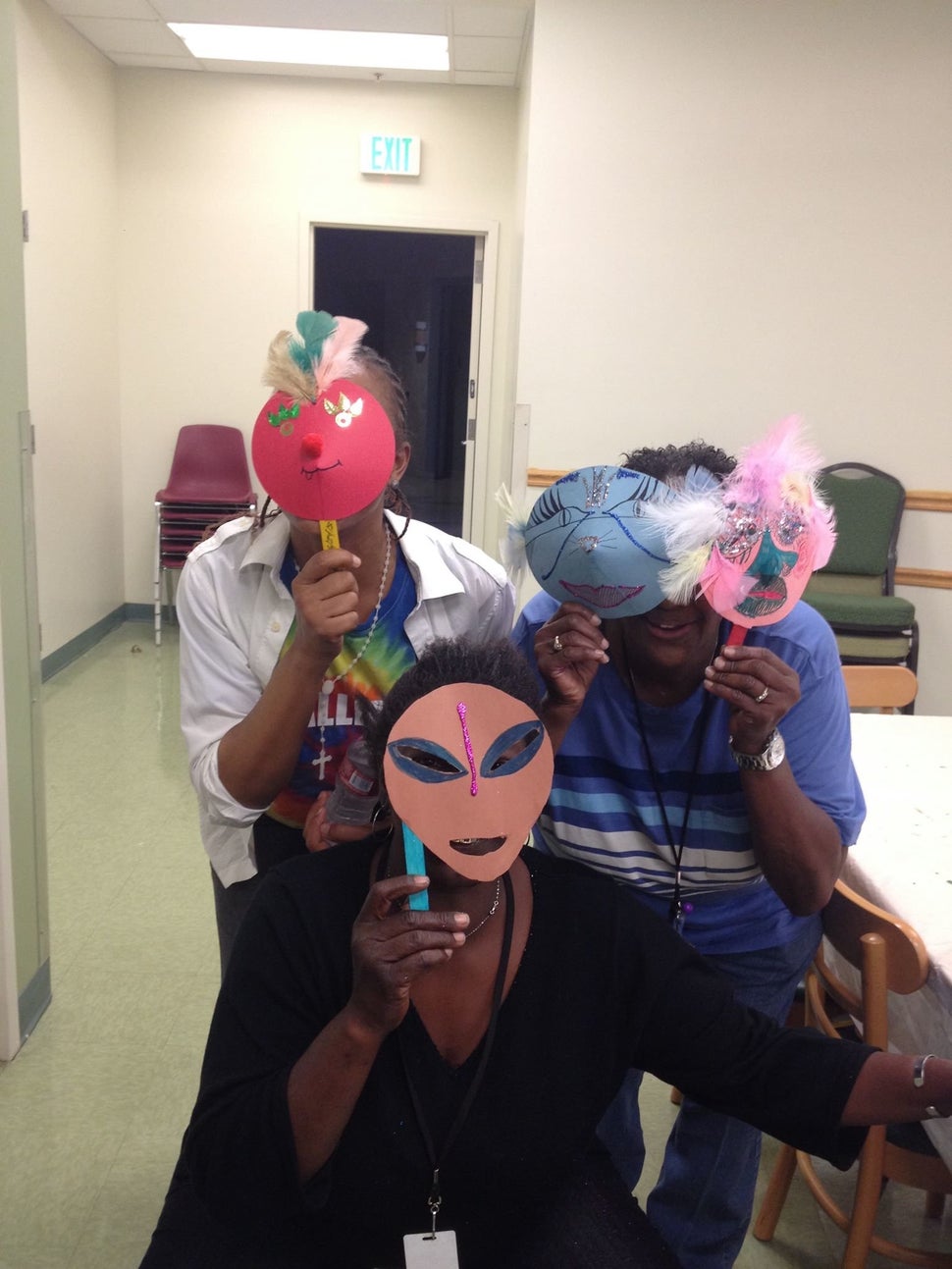 "Art therapy is more than just making nice pictures," art therapist Tally Tripp explained in an earlier interview with The Huffington Post. "In fact, art therapy is more often a process of making ugly or messy pictures that depict a feeling state, not a final product that is all neat and tied together. Art therapy is about that creative process where the client, in the company of an art therapist, is working and re-working problems via a range of fluid and variable art materials."
Neither I nor Justin Waring-Crane, my partner, are art therapists. (She is an occupational therapist.) The projects we're leading are not, therefore, art therapy. And yet, the healing benefits of creative expression are too powerful not to mention. I can, at the very least, speak for myself; I leave our meetings feeling both accepted and inspired. 
To expand on the idea, Justin and I asked some of the participating artists if they'd be willing to share an element of their experiences. Take a look below.
PHOTO GALLERY
15 Ways Artists Fought For Larger Causes
Calling all HuffPost superfans!
Sign up for membership to become a founding member and help shape HuffPost's next chapter