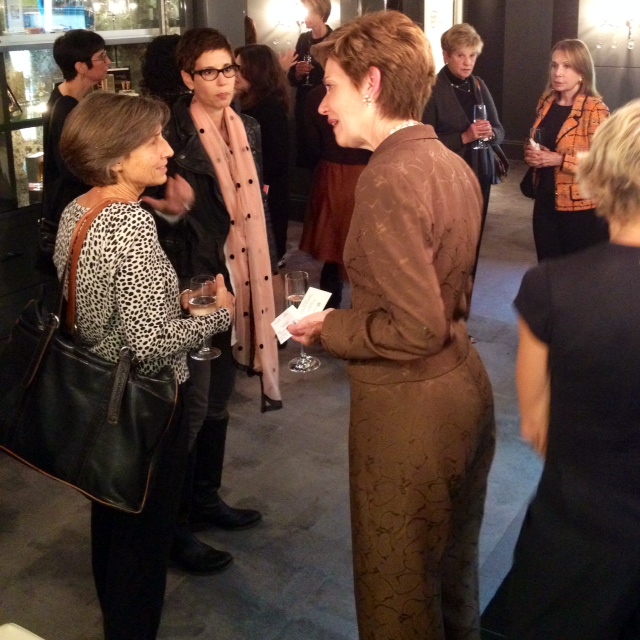 My favorite part about owning a salon in New York is the variety of cultural conversation to be had. I love to talk about where to go, what to see, and who to meet. My clients are some of the most in-the-know women, at the top of a wide range of fields -- which takes our salon conversations to a fresh new level every day. A year ago, my colleague and Color Director, David Johnstone, and I started a series of gatherings -- called the "Salon in the Salon". Once a month, we transform the salon into a comfortably chic sitting room and invite one of our clients to speak about their work in order to exchange ideas with fellow clients in an intimate and open setting. The series began with the inimitable author Erica Jong and has since included inspiring talents like Mika Brzezinski and Rebecca Moses.
Wednesday night marked the beginning of our second "Salon in the Salon" season with guest speaker Dr. Ellen Marmur, a leading dermatologist, skin cancer and cosmetic surgeon and Associate Clinical Professor at Mt. Sinai.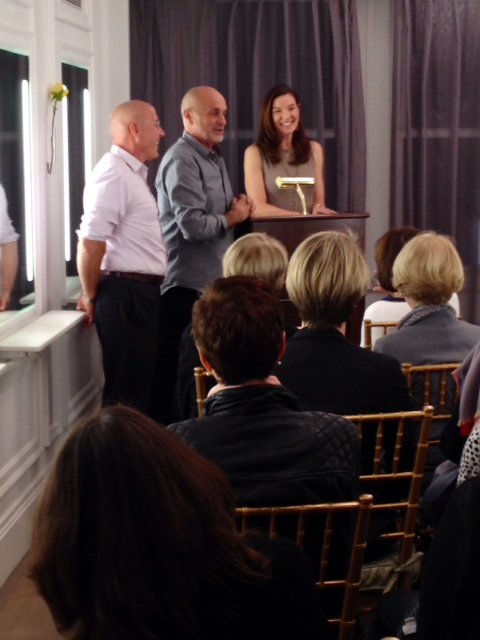 Dr. Marmur has been a long-time friend of the salon, and I admire her for her efficient and direct approach to her practice. She gets straight to the point, but with customized care for each of her patients. I've likened my own hair cutting practice to that of a surgeon before, and Dr. Marmur is the kind of practitioner I keep in mind when I draw such parallels.
The evening's discussion struck a nice balance between cosmetic topics -- like the latest injection trends and the benefits of cosmeceutical products -- and topics of well being -- like how often one should do a full self skin check for new or changing spots. (The answer according to Dr. Marmur is once a month, by the way.)
Dr. Marmur's main advice for anyone contemplating going under the knife or needle is to "Age with elegance. Then it's your job to tell me what areas bother you. And it's my job to tell you what approach is best and whether or not your goals are realistic."
My opinion on cosmetic procedures is that they can certainly be beneficial and enhance your confidence. But I do not believe they impart true happiness on their own. I think you should work on being content with who you are on the inside first. And then you can be playful with what's on the outside.
Do you agree with me? Do you disagree? Why don't you stop by for a haircut some time and we can have a conversation about it?