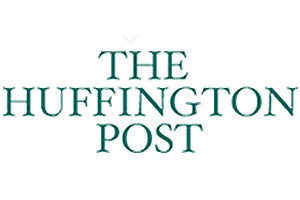 Meet the Good Listeners. I was introduced to this duo on the recommendation of a colleague who thought their music and accompanying story would make for an inspiring boomitude feature... and she was right. I get a lot of music sent my way but there was something about their unique sound that summoned my ears... they really stood out.
These self-described music editor/musicians have been making their own brand of music together for nearly two decades but on their latest album, they added a new twist and documented the entire recording process on film. And not just any process. This wasn't your show up to the studio kind of endeavor. Instead they embarked upon a cross country odyssey -- RV and all -- and recorded each song at a different location, enlisting the help of a colorful collaborator at each stop. Seeing their film made me appreciate them and their music that much more. In this perfect harmony of music and narrative, the aptly titled Don't Quit Your Daydream is a look at the deep rooted creative process -- to make and share music on such a level that it can lead you down the most unexpected and extraordinary of paths. At boomitude we use the phrase "a matter of life and music" and I'm not sure I've seen a better depiction of that philosophy in action than through this work.
The Good Listeners were recently at the Woodstock Film Festival screening their documentary, as well as opening for the legendary Levon Helm at his world famous Midnight Ramble where we spoke to them backstage. Nathan Khyber and Clark Stiles not only possess impressive talent and a fierce commitment to their craft but they also refreshingly manage not to take themselves too seriously as you will hear in this boomitude podcast. Oh, and all that background noise? That's just the beautiful sounds of the Midnight Ramble getting underway.
Photos courtesy of Animal Collective, The Good Listeners, Capitol/EMI, Columbia Records, Frank Micelotta, Radiohead, Virgin Records.

Related
Popular in the Community