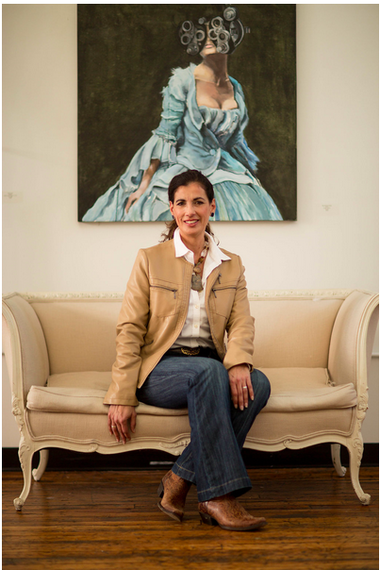 It's wedding season and that means shopping wedding registries for the perfect gift for the newlyweds.
If you've ever searched a wedding registry looking for the ideal gift, then you've experienced the frustration of scrolling through china and place settings and crystal wine glasses, small appliances, and linens, all while yearning for something personal and unique that the bride and groom (or bride and bride / groom and groom) will cherish.
Of course couples spend precious time creating and populating wedding registries and many items really are must-haves for a new home. Friends and family usually like to fulfill a specific request knowing their gift will start the newlyweds' life with a well-stocked kitchen and linen closet.
But some of us want to buy a gift that will keep on giving that isn't stored in a kitchen cabinet or a linen closet. We yearn for the dramatic, memorable, O.M.G. gift -- and pots, pans, bedding or china just won't do!
This wedding season I discovered a new type of registry - an Art Registry though a local gallery in Rhode Island.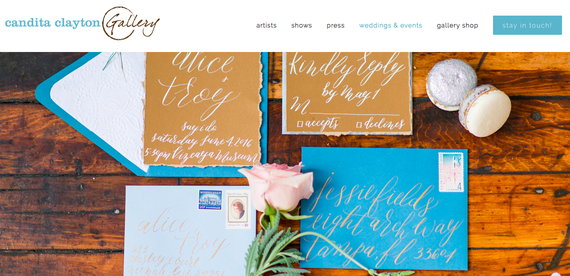 Art is an investment in the present and the future.
Art is the new wedding gift.
Whether you buy artwork to help a couple start their art collection or to help them expand their existing collection, art is a gift that is timeless and over time good art always becomes a cherished heirloom.

How do you shop art? That's the best part of my discovery: shopping an art registry is simple and fun and it's easy to do from your laptop. It's also easy for the couple.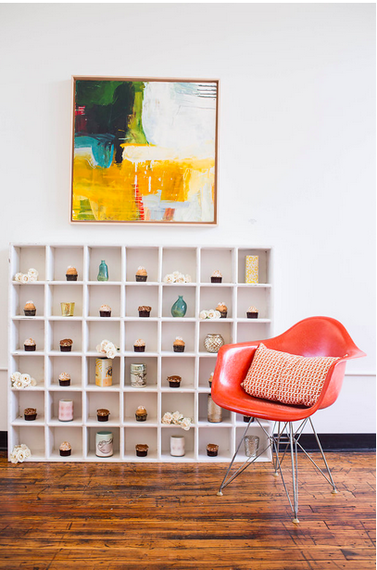 When art lover Candita Clayton discovered there wasn't an easy way to gift art, the idea of supporting artists by using her passion for art, her beloved gallery and modern technology came together in an instant a-ha moment to transform the art of gift-giving to gifting art.
Candita is the founder of and owner of The Candita Clayton Gallery. A veteran art consultant, she gets to know the couple first either in person or via video chat and then guides them towards an artist or art philosophy that resonates with and excites them. "It's like match-making," says Candita, describing her process to align couples either with an ideal first collection or to round out their private home gallery. "I tell couples to choose based on the way [the artwork] makes you feel, happy, energized or at peace. Every couple is unique and their art collection should reflect them and grow with them. "
Thanks to the internet, anyone can create an Art Registry. Candita demystifies art collecting and makes the process accessible. She also works with varying budgets. For friends and family with limited budgets, she creates the registry with a built-in opportunity to contribute financially to a single piece and the gift giver invests as part of a larger group making the gift have a community element to it. In the future, Candita predicts Art Registries will move outside the wedding market and will be great additions to other types of registries including baby showers and housewarming parties.
"I personally support, believe in, and enjoy every artist I work with. I get excited when I am able to find a good home for a piece of art. I love putting artists and art lovers together. I know that the sale of that piece is directly improving the life of an artist I care about. Additionally, any artwork sold through the registry goes on to fund future art and the larger creative art community."
Art is in the eye of the beholder and like true love it has infinite possibilties in a lifetime.

And that's a gift that keeps on giving.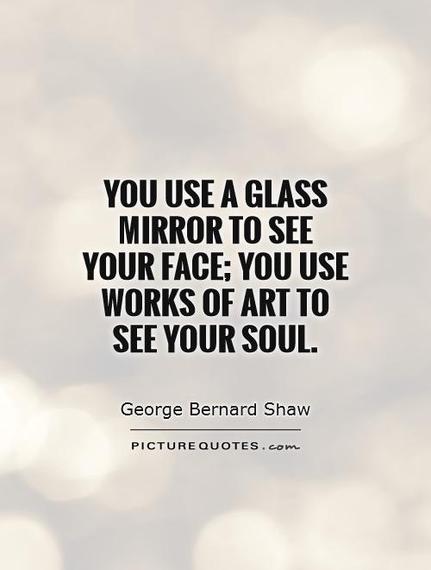 All photo credits: Marisa Bettencourt, used with permission.
First photo: Candita Clayton, credit Marisa Bettencourt.
Support HuffPost
A No-B.S. Guide To Life
Related
Popular in the Community