Video games have vastly evolved since their introduction nearly 40 years ago. Some, including the Smithsonian American Art Museum, would argue that this creative evolution gives video games the honor of being an art form. From March 16 through September 30, an exhibition titled "The Art of Video Games" will be on view at the museum, Smithsonian Magazine reports.
Guest curator of the exhibit Chris Melissinos explains in a video about the exhibition that there are three voices in the artistic realm of video games; the designer, the game itself and the player. He argues that the true artistic form is the player -- that their personal experiences build into the game play, creating an original piece of art every time they touch the control.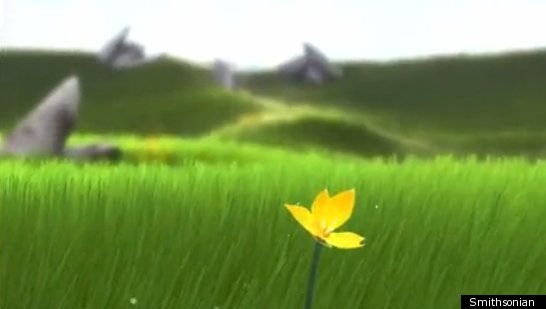 The exhibit celebrates all forms of video game artistry (which is protected under the First Amendment); from 8-bit "Super Mario Brothers" to the most recent installment in the virtual world, "Flower." The sublime, 3D nature experience is the brainchild of video game artist and designer Jenova Chen. Flower, along with a handful of other games will be on display at the exhibit.
Watch Melissinos explain more about "The Art of Video Games:"