Will We Ever Understand That People Are The Most Important Thing in the World?
I woke up before 6 AM. I took a deep breath before beginning my morning prayer when my partner called me from the other room. With a pale-white face, she said there was a big fire in our city -- Bucharest, Romania -- at club Colectiv, where our friends from Goodbye-to-Gravity were releasing their new album.
Many young people died or were badly injured in the fire. Young students who came to enjoy their favorite band. Boys who wanted to spend Friday evening kissing a girl they've just met. Young musicians who were dreaming one day they will be on this stage. Girls who came to listen to music and maybe fall in love with a cool guy from another university. They were friends who came after a week's hard work to have a few beers and talk about anything. I know all these because only a few years ago I was exactly one of them. My best friends, people I've grown up with, people I've shared the students dormitory with, played in a band with, or shared many adventures with were in the club last night. I am now browsing on Facebook, hoping to find them alive.
In a comment for the national television, the president of Romania declared that this tragedy happened because the club management ignored the most basic safety norms. Many tears are now falling for the lost ones, many hearts are sinking in a pain that not even time will wash away. Why?
Because we don't care enough about each other. That's the honest truth.
We Have An Irrational Optimism About Risk
We tend to easily develop an irrational optimism about risk. Unconsciously, we compare the physical, mental or emotional effort of correcting deviant behaviors (i.e. breaking the basic safety norms in a club) with the imagined probability of an accident actually occurring. Instead of comparing the physical and psychological effort of correcting deviant behaviors (i.e. spending the money to ensure safety) with what you imagine as the chances of something happening, we need to consider the gravity and repercussion of an event's actual occurrence: What are the implications if the event actually happens?
People cried out to God: "why did you let this happen?" Sadly, God doesn't overrule our decision to break the basic safety norms and think "this is good enough" or "this will be just fine." God doesn't overrule our decision to not meet the most basic safety requirements in the club in order to save money and make a bigger profit. God will not do for us what we are not willing to do for ourselves.
Learning the lessons life brings takes a great deal of patience and compassion. We need to realize that it isn't easy for us to change how we perceive reality. If it was, we wouldn't need so many lessons. Most of our lessons do not ask us to change ourselves, others or the world. They ask us to change our perception of ourselves, other people, and the world around us. -- From Everyday Wisdom by Paul Ferrini
How would this world look like if we perceived ourselves, our brothers and sisters, our friends and all the strangers around us as the most important -- and THE ONLY important thing in the world? How would we do business if we understood that people are ALL that we have in this world and NOTHING is as important, valuable and worthy of LOVE as they are? How would we run our corporations and our companies if we REALLY understood that things don't just happen, but we are actually doing them to one another?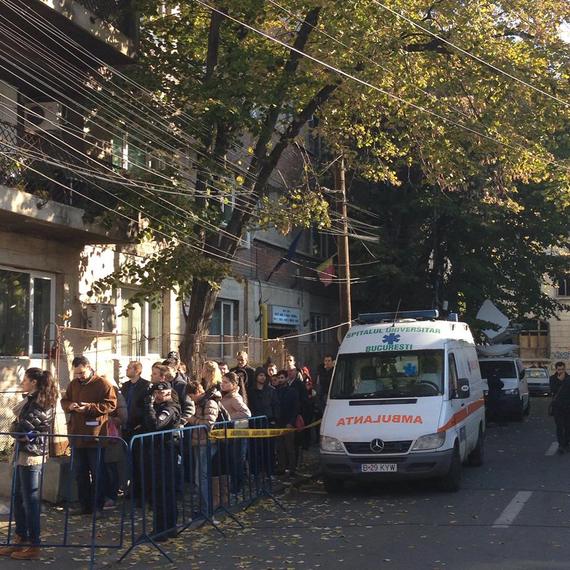 I rushed out of the house to donate blood for all my friends and strangers. I felt great compassion to see all the people I've never met, strangers walking in the street, alive, happy and well. I felt joy to see hundreds of strangers lining up in the early hours of the morning to donate blood for people they've never met.
Today we are called to understand one more time that whatever businesses we are running, sometimes money costs too much. And again, we are called to look in the mirror and honestly answer the question: Am I honestly here to serve others or to take from them? Am I doing the best I can in my work, giving fully of who I am and what I know to make their lives better?
Today we are called to honor the suffering of our friends and their families, and maybe do so quietly. There are no words. They are the ones who are entitled to be angry. Let us only show them our love and infinite compassion. Hundreds of people are now mourning the loss of their dear ones. We are strangers to you, but we love you. And you are the most important thing in our lives.
PS: To honor our dear ones, we all have this photo as Facebook profile.

Calling all HuffPost superfans!
Sign up for membership to become a founding member and help shape HuffPost's next chapter