 In terms of revenue, the film will certainly see a boost at both the box office and in DVD sales, as Oscar-winning films almost always do. The film reached the $30 million box office mark domestically last weekend, pulling in almost $3 million over the weekend, and those numbers could go even higher post-win.
While Best Picture nominees and winners typically see a sizable Oscar bump, and $3 million in a weekend is nothing to scoff at, some Oscar winners and their casts have gone on to get more gold than a statue.
Take the 2008 sleeper hit "Slumdog Millionaire." When the Academy Award nominations were announced, the independent feature had made just under $44 million at the box office after nearly four months in theaters. In little more than a month prior to the Oscars, the film grossed a whopping $53 million and its Best Picture win brought in another $42 million after that.
The 2009 film "The Hurt Locker," on the other hand, enjoyed a far more modest Oscar bump. It grossed just $12.6 million prior to its nomination, while its post-nomination and post-Best Picture win brought in only $3.7 million in additional revenue.
Harvey Weinstein, the executive at the helm of The Weinstein Company who helped bring "The Artist" to U.S. audiences, likes to tell the tale about his big Oscar campaigning win, when the 2002 musical "Chicago" received a $100 million Oscar bump, going from $64 million pre-nomination to $170 million total gross following its win. Another major Weinstein win? The 2008 film "Shakespeare in Love," which also gained $63 million in additional revenue post-nomination, or about 60 percent of its gross.
The Weinstein Company is clearly the biggest winner when it comes to "The Artist" and its Best Picture Oscar, but what about the film's leading man? Jean Dujardin, who took home the Best Actor award Sunday night, has more uncertain gains from his victory. Though he's now officially an Academy Award winner, it's unlikely he will suddenly be cast as the lead in the kind of big budget blockbusters that bring in high dividends.
"Like Roberto Benigni -- who won for 'Life is Beautiful' in 1997 -- Jean will have a problem breaking into mainstream film because of his limited English and serious French accent. He might fare better sticking with French roles in American projects," said Bradley Jacobs, senior editor for Us Weekly. "Think of Penelope Cruz. She was excellent in the movies she made with Pedro Almodovar, because she could speak Spanish, whereas her roles as English-speaking characters lacked nuance. It was only when Woody Allen cast her in 'Vicky Cristina Barcelona' -- in which she could speak both English and Spanish -- that she found the role of her career ... And she won an Oscar for it."
But it's likely we haven't seen the end of the dashing French man just yet. At least we hope not.
"It's fun to predict that Jean Dujardin -- and his fantastic eyebrows -- might be cast as a villain in Bond movie, or in a Tarantino project/caper movie," said Sean Phillips, executive editor of Yahoo! Movies. "Or we might see him on 'Sesame Street' on French day."
Check out photos of "The Artist" and other winners from this year's Academy Awards below: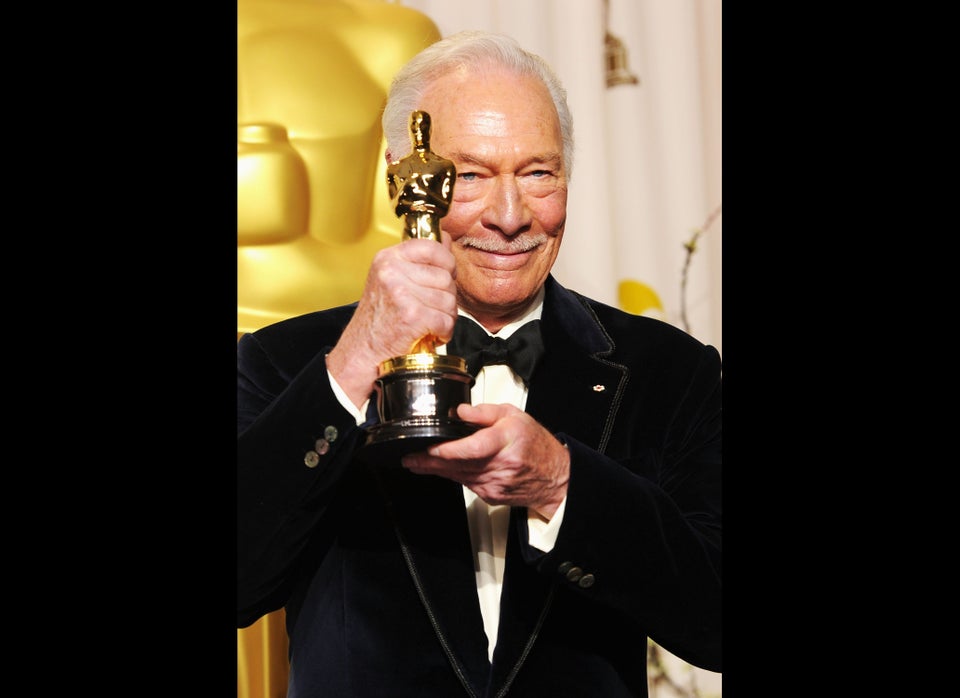 Popular in the Community