These has been a lot of ink about Cuba in the last few weeks ...about immigrants in rafts, Cuban doctors treating Ebola patients, the Summit of the Americas and of course, Lifting of the Embargo!
The art of Cuba and why the market for Cuban art is set to explode is just beginning to be understood.

On the streets, in the Museums, and in the homes art is everywhere but closed to the outside world; that is unless you are like actor Will Smith and his wife. According to Victoria Burnett of The New York Times,"Kadir López was working in his studio at his elegant home here when the doorbell rang. It was Will Smith and his wife, Jada Pinkett Smith...(who) had bought Coca Cola-Galiano, an 8-by-4-foot Coca-Cola sign on which Mr. López had superimposed a 1950s photograph of what was once one of the most bustling commercial streets in Havana."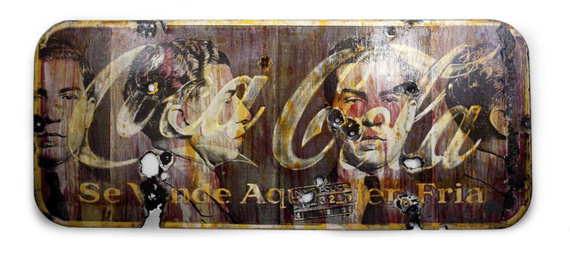 To better understand Cuba, and why collectors from around the world are buying up Cuban art, the doors to those mysteries are opening up now that the U.S. and Cuba are seeking to normalize relations after 50 + years.
As more is learned about Cuba, what Sujatha Fernandes meant in Cuba Represent! becomes clear.
"Particularly during the 1990's and the early twenty-first century, the arts have taken on a vital role in formulating, and articulating, and making sense of everyday life."
According to Howard Farber of Cuban Art News,"The contemporary Cuban art scene is thriving and vibrant...(and that) there's terrific energy around the visual arts. Cuba has become a major supplier of great contemporary art in all media but most especially...video." Cuban Art News is now read in 171 countries.
Whether they yearn to be sculptors, or dancers, or visual or performing artists, young people are rigorously trained for 11 years at the art or music schools in Cuba ... all at government expense. Dance troupes, musicians, and painters are some of the best in the world.
Moreover, the government funds culture centers in each of its 19 provinces. These centers promote free concerts, nurture local talent, and insure cultural activities are available to everyone. Cuba has over 265 museums "spread across the country, focusing on history, the Revolution, music, natural science, colonial and ornamental art, weapons, cars, religion, tobacco, rum and sugar."

Occasionally a Cuban artist was discovered and a New York galley exhibited their work but often without the artist, because they could not get a visa to attend. Or, as it were under an exception to the rules, researchers or authorized tour groups would be permitted to visit the country and discovered an artist whose work was then purchased by some third country, a circuitous route to the U.S.
Now the demand for Cuban art is set to explode as individual collectors from around the world begin looking in earnest. Galleries too, are already establishing contacts in anticipation of the day when more relaxed rules governing such exports are forthcoming. The number of so-called "people -to-people" tours is increasing. And under the new travel rules adopted a few weeks ago, individuals can sort of "self-certify" themselves and make their way to Cuba.
Some artists, anticipating the demand, are busy storing their wares and increasing their production. The Wall Street Journal said that "Prices for Cuban art began climbing during the recession, driven by collectors like Mr. Farber and Miami-based philanthropist Ella Cisneros as well as major museums like London's Tate. Currently, prices for works by Cuba's living art stars like Yoan Capote, Carlos Garaicoia and the conceptual art duo Los Carpinteros swing between $5,000 and $400,000 apiece."
It is believed this will be the biggest art market for the next decade or two. Somewhere it has been said, the next Picasso is in Cuba waiting to be discovered. Others, who have been lucky enough to buy a Wilfredo Lam, believe they have already found him.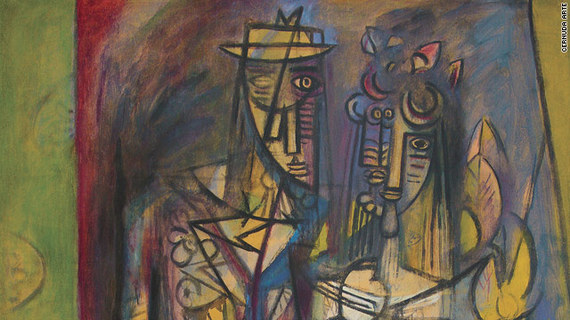 Popular in the Community