Last week I wrote a blog about suicide prevention month that included the story of Tara Dixon, an artist who just lost a dear friend to suicide. As I was writing and immersed in all things about suicide prevention, I was struck by the many innovative arts initiatives that were running through my social media feed with inspiration from so many organizations that are promoting holistic health on a national level.
One of our main areas of focus in our work at the Flawless Foundation is on prevention and mental health, which means using all healing modalities to promote wellness and prevent symptoms from flaring up. The arts can be therapeutic tools to have in our brain health toolboxes, so today we celebrate these inspiring artists with heart and soul who are sharing their healing gifts with the world!
Melissa Etheridge at the Music Festival for Brain Health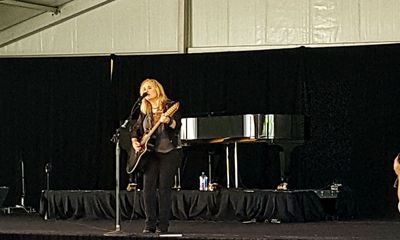 We just returned from the 21st Annual Music Festival for Brain Health at the Staglin Family Vineyard in Napa. For over two decades this important music festival has raised almost a quarter of a billion dollars to fund brain research. This year Melissa Etheridge opened the concert by saying, "I hope to make your brains feel good" as she brought down the house with her incredible talent and dedication to our cause.
PeaceLove Studios



Jeff Sparr is the co founder of PeaceLove Studios, and art is an important element of his wellness prescription for managing the symptoms of Obsessive Compulsive Disorder. His organization, PeaceLove is a movement of hope and support for communities impacted by mental health disorders. They help people create peace of mind through expressive arts and a symbol of hope.
#KeepOregonWell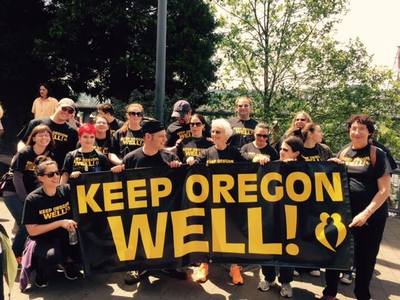 #KeepOregonWell is a campaign that has a partnership between Alpha Media and Trillium Family Services with concerts and interviews of great artists including Walk Off The Earth, Bleachers, Michael Franti, David Gray, Charli XCX and Flo Rida! Mental Health Advocate and radio personality, Sheila Hamilton recently wrote a moving blog that included her interview with David Gray about Self Care and Mental Health Awareness.
J Pepin Art Gallery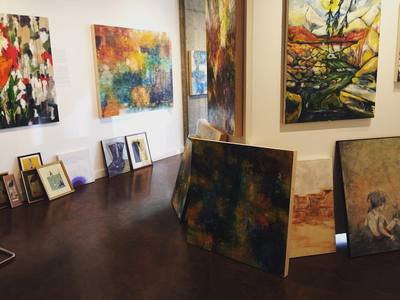 J Pepin Art Gallery was founded by Jennifer Pepin, an artist who has a history of mental health challenges. The gallery features contemporary artists who are reframing the perception of mental health. Along with their works, each artist publicly shares their creative journey and experiences with mental illness.

Tara Dixon - Talk and Response Art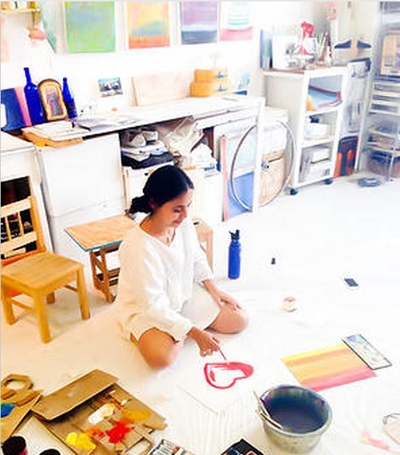 In the suicide prevention blog from last week, I shared the story of Tara's journey in the aftermath of the loss of her friend Ellie, and how Tara used art to process this tragedy and stay balanced. For many years, creative expression through the arts has been a powerful tool in Tara's toolkit for maintaining optimal brain health and now she is sharing this gift with others through her Talk and Response Art programs.
Suzanne Sunshine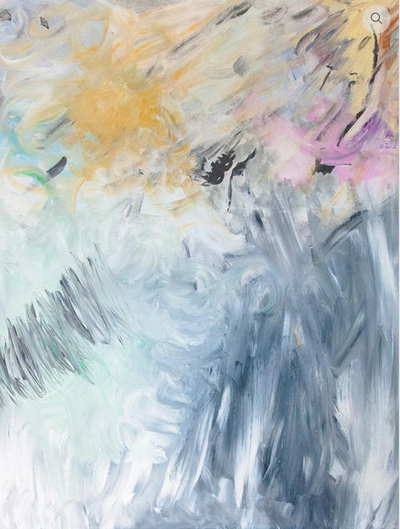 Suzanne Sunshine is an artist and philanthropic activist. This week she will be launching an art exhibit at a restaurant in Connecticut where a portion of the proceeds will support The Meeting House, a program in New York City that develops social and emotional resilience in children.

BEAUTY AND HOPE PERSONIFIED!
In the mental health arena, beauty and hope aren't usually the first things that come to mind so we all need to shine the light on it when we see it. Today I took a moment to stop and acknowledge these artists who are inspiring activists for our cause. Where can you press pause to take a snapshot of beauty and hope for this crucial issue that affects us all?
Related
Popular in the Community