"And she laughed secretly, saying: After I am grown old, and my lord is an old man, shall I give myself to pleasure?" ~ Genesis 18: 12
Not long ago, noted literary scholar Harold Bloom read the passage above and realized it could not have been written by a man. Bloom, sensitive as a tuning fork, recognized the writer's wry mockery of the eternal male belief in his prowess. In November, 1991, Bloom published The Book Of J, called his finest book by the New York Times, and in which he identifies one of the key authors of the Hebrew Bible, "J" (for her reference to her Creator as "Jehovah" or "Yahweh") as a woman. We cannot know J or her times but we can marvel at the special place of women to the Hebrew sages who wrote in the Talmud that "God counts the tears of women."
It is the argument of this short work that feminist poets have not merely exploded the traditional male, all white Western Canon but are creating a golden age of new verse that is being ignored, sometimes willfully, but more fully because Americans no longer read contemporary poetry. We are literally lost without it, because the ancient Greeks recognized that poets serve as our historians, and secular prophets.
There are many reasons for poetry's collapse: children are required in the classroom to read poets who do not speak in their voice, or to their times. This is tragic because there are serious, working poets in virtually every community or nearby who would gladly visit and beckon them to poetry's recesses.
The corporate power supporting wealth inequality decimates legions. Only Farrar, Straus And Giroux among major publishing houses remain interested in poets. And the large scale publishing firms that produce popular fiction and nonfiction are themselves part of media conglomerates the media that advertise their authors, and against which small presses can't compete. The fastest way to have a query ignored by a literary agent is to write in the subject line "My book of poetry."
Finally, academic poets are a separate class who continue a tradition of believing the general reader will not understand their work ("Yeats", T.S. Eliot remarked in an interview with the Paris Review, "that Gaelic writer." After E.E. Cummings' death, his wife, Marion wrote a friend, "Academics hated my husband because he only wrote short poems, but above all, because he was popular."
But poets, working as cashiers or waitresses, or juggling multiple jobs as they pursue a Master's degree, still write, even knowing that the indifference of the public overspreads them like winter cover, and, unlike J, whose radical gift was harnessed to a narrative, gaze up and long to be pleasured by the cosmos: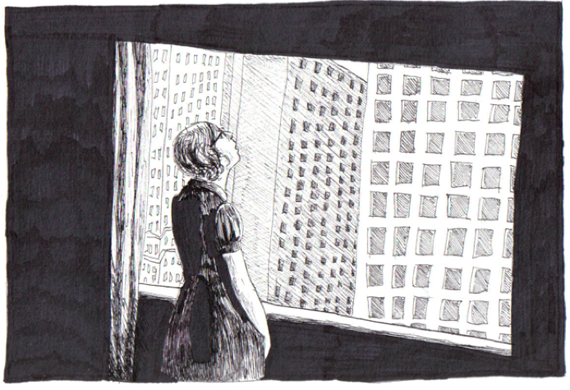 "Stargazing"
By Ariana Nadia Nash
The stars are all the skin
I'll never touch. They are
the bright points of years
I have not lived, the names
I do not know. They speak
to worlds inside myself
I will not learn. They shock --
this spread of stars, these motes
of fireballs, this milky
conflagration. In their depth
and beauty, they are
the most intricate map
of the unknown, the most
wild moan of silence.
Excerpted from "The Ascent Of Feminist Poetry" and reprinted here with permission from Transcendent Zero Press.
Related
Popular in the Community