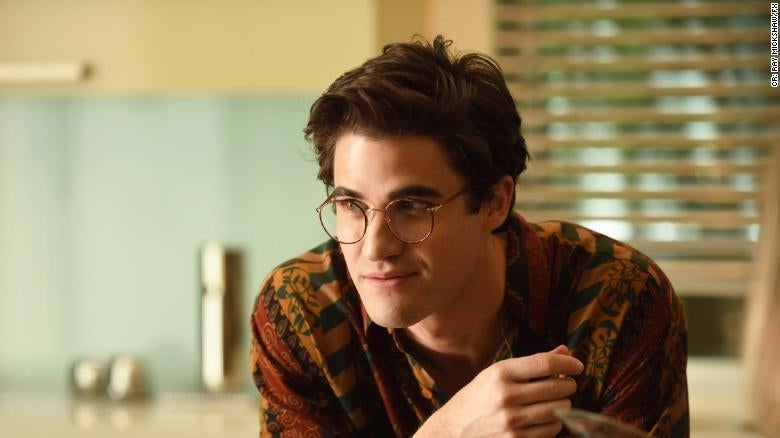 TV Review - Jackie K Cooper
"The Assassination of Gianni Versace: American Crime Story" (FX)
The "American Crime Story" series was created by Ryan Murphy. The first year it focused on "The People vs O J Simpson" and was met with enthusiasm from audiences and critics. This year's project is titled "The Assassination of Gianni Versace: American Crime Story." It focuses on the murder of fashion designer Gianni Versace by serial killer Andrew Cunanan. It is a nine episode series that airs on FX, Wednesday nights at 10 EST.
The first episode focuses on Gianni Versace (Edgar Ramirez) being shot down on the front steps of his Miami mansion by Andrew Cunanan (Darren Criss). This is an explosive start for the show and introduces the characters of Gianni, Andrew, Antonio D'Amico (Ricky Martin) who is Gianni's long time partner, and Donatella (Penelope Cruz) who is Gianni's sister.
The murder takes place in a1997 and the show stays in that time frame for a short while, but then goes through a series of flashbacks which primarily show Cunanan's life as he becomes a sadistic and brutal killer. In this respect the show is more "The Story of Andrew Cunanan" than "The Murder of Gianni Versace." A more balanced focus on the lives of the two men would have better served the series.
The show features some strong performances. Criss shines as the moody and maniacal Cunanan. He is totally believable as the young man desperate to be part of the culturally elite, who evolves into a obsessive killer who has no remorse for his actions. Penelope Cruz is elegant and intelligent as Donatella, the supportive sister to all of her brother's dreams.
Also during the series there are cameos by Mike Farrell, Judith Light and Finn Wittrock. Each of these actors takes a small role and makes it important to the overall sense of the story. It has been a long time since many viewers saw Farrell ("M.A.S.H.") but he still has that likable persona. He immediately draws sympathy for his character.
This series is definitely for mature audiences. It has strong profanity, much male nudity and gory violence. There are scenes so suspenseful they seem to go on forever, and acts so violent you will find yourself turning your eyes away. This is not a series for the squeamish.
Although the storyline often flashes back from 1997 and then goes there again, Criss' appearance never alters. By looking the same at all times it is hard for the viewer to differentiate the placement in time of what is occurring. This is a major weakness in the entertainment value of the show. If it had all been shown in a linear manner, or at least with limited flashbacks the series would have been more cohesive.
"The Assassination of Gianni Versace: American Crime Story" will hold your interest week after week, but it will also have you thinking it could have been so much better.
Jackie K Cooper - www.jackiekcooper.com
Calling all HuffPost superfans!
Sign up for membership to become a founding member and help shape HuffPost's next chapter
This post was published on the now-closed HuffPost Contributor platform. Contributors control their own work and posted freely to our site. If you need to flag this entry as abusive,
send us an email
.