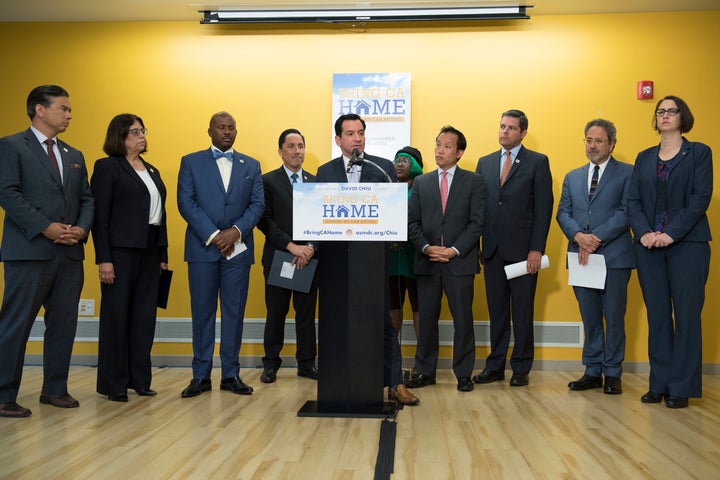 A congressional candidate who was charged with assaulting a reporter won his election in Montana last week.
Two things horrify me about this: the candidate's attack itself, and the voters who decided this was a good person to send to Congress.
In the California Assembly, we're not afraid to fight, but it isn't physical. The Californians who elected us want to see policy results, not blood and broken glasses.
We knew that back in January when we rolled up our sleeves – to work, not fight.
We laid out the nitty-gritty things Californians expect from their government: education, transportation, housing, protection of basic rights.
California government has shown we know how to grow the economy, set aside savings, protect the environment and help our poorest workers, all at the same time.
Already this session, we have developed and passed the most ambitious transportation infrastructure plan in decades, without unbalancing our budgets, without loans and without going outside transportation users for funding.
As the Assembly returns from the Memorial Day weekend, we will go through hundreds of other important policy bills that make changes, large and small, to benefit our state. We will work to send the best of them on to the Senate.
Our policies aren't viral news, like a body slam to a reporter, but they do address housing needs, they protect the environment, they help our children to a better future.
Those are the victories that make me proud of the house I was elected to lead.
Anthony Rendon is Speaker of the California State Assembly and represents the 63rd Assembly District in Southeast Los Angeles County. Follow him on Twitter @Rendon63rd.
Calling all HuffPost superfans!
Sign up for membership to become a founding member and help shape HuffPost's next chapter