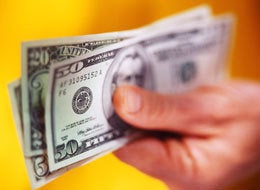 Thursday's NY Times has a front page story about Charlene Marshall, daughter-in-law of the late Brook Astor, headlined, "Not on Trial, but Judged as a Villain." Summed up, Charlene is generally considered the Lady Macbeth behind her husband's fall from grace; standing in the shadows behind his alleged forgery of the will that moved the Astor millions from charities and museums for which it was once intended into his own pocket -- and thus into the arms of the blond femme fatal of Cove End, Maine. I am here to defend the defamed Charlene Marshall -- the much maligned Astor daughter-in-law. I don't know the woman -- and I doubt if that matters much once a person is tagged as Tabloid Mary: she becomes what the papers say she is.
My defense is a simple one. Charlene Marshall is no different from all the women in this case, including her late mother in law, none of whom have gotten bad press from the paper of record for the way they came into their fortunes. Those women testifying against Charlene's husband (and thereby her) have all been born into or married into money, fame, duplex penthouses, and the social pages -- but with one significant difference from the wife of the accused. Charlene, God help us, is fat. Fat is very suspect in New York social circles. While it has not yet been declared a crime, it is a widely regarded as a misdemeanor. The fat may have dreams of great fortune, but they know in their heart of hearts that they have not earned it. Opera is open to them as a career, and careers as friends in sit-coms, but not marriage. Unlike those forces of virtue arrayed against her, Charlene has not starved for her fortune; she has not devoted herself to salads without dressing, mini portions of whole wheat pasta, hamburgers without buns, and other extreme dietary measures. And her crimes go on from there. From her photos it appears (or so says my very perspicacious wife) that the woman wears "outfits," not haute couture. The late Mrs. Astor herself was rail thin. Annette de la Renta, her guardian angel who ended up with some pretty spiffy jewelry from Mrs. Astor's jewel box, testified that the late great lady gave her "a diamond encrusted gold necklace for Christmas in 2001, and gold earrings with rubies" to keep them out of Charlene's clutches. Mrs. De la R has been a primary witness against the Marshalls, and is herself -- bless her -- wire-hanger thin, a significant sign of virtue on Park Avenue.
The case rests upon the issue of whether Mrs. Astor was in her dotage or in her right mind when she rewrote her will; if she actually signed it, and whether the Marshall's had mistreated the centenarian mother and taken what was not theirs before it might have been theirs. Charlene became the Regina in this modern day "Little Foxes." I would say that Mrs. Astor had lost it years before when she named her pet dachshunds "Boysie and Girlsie" but then I come from the Spot, Max, and Sam school of dog naming. Since Mrs. Astor was less than an ideal mother-n-law, favoring skinny German dogs to plump daughters-in-law, and ignoring aging, sad looking sons, I am not able to work up the outrage behind the New York Times story that some have managed.
The awful truth is that Mrs. Astor married the late Mr. Astor, allegedly an abusive drunk, with an eye on the main chance. How different is that from Charlene, who married Mrs. Astor's son with an eye on her Maine chance? Okay, Charlene was married to a local minister at the time, but must she bear that particular cross forever? Mrs. Kissinger, a friend of the late Mrs. Astor, another one testifying against the Marshalls, did, of course, marry her husband, the estimable Henry, for his good looks and sterling reputation as a humanitarian. As far as the late Mrs. Astor went, after obtaining the Astor fortune and her husband's death certificate, she did a great deal of good with that money for my city, New York. Great, good works which I do appreciate. But who is to say that the plump and persecuted Charlene would not dispense such largesse herself should she come into the fortune? I say, let her have it. There is nothing wrong with marrying for money -- if handled well -- and as these Skinny Minnies demonstrate, it so often precedes and outlasts love. And sometimes, it even plants tulips in the park and paintings in the museum.