If Chuck Close put down the paintbrush and spent his money at Office Depot, we imagine the result would look something like this. Eric Daigh's pushpin portraits convert the human face into tiny plastic pixels, capturing a likeness that exceeds the sum of their parts.
In an email to The Huffington Post, Daigh explained: "I hope you spend more time staring at people's faces and that you feel something in the process."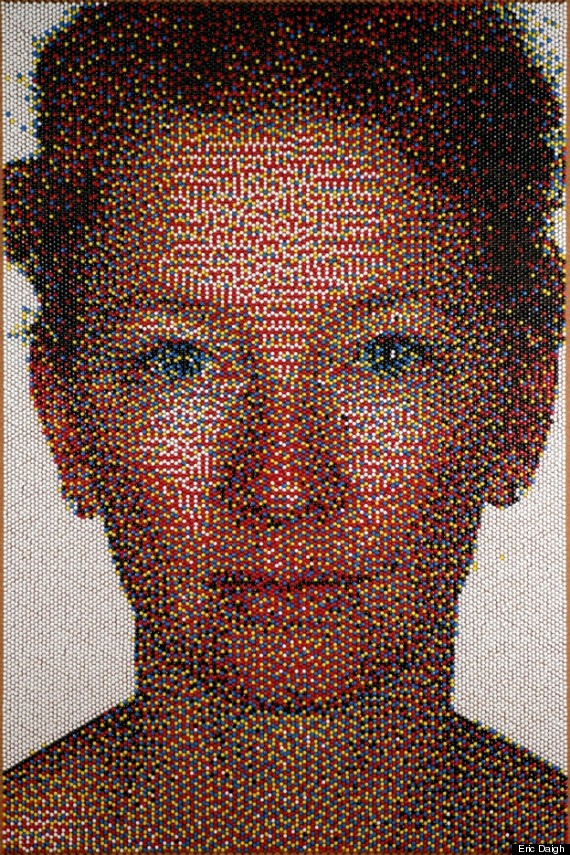 Daigh's pushpin pointillism doesn't just show off his mastery of an unconventional material. The pushpins are identical units, mixed and matched into infinite permutations that grow to resemble a complete human being. Whether looking concretely at DNA or abstractly at our social and economic factors, our individuality boils down to the combination of random parts. Daigh's work allows us to see both the "pictorial DNA," as Bradford Tatum dubbed them on Daigh's website, and the full figure that transcends atoms and molecules -- the mysterious and inimitable human face.
Check out Daigh's slideshow below and let us know what you think in the comments. (Go fullscreen to watch the photographic looking faces disappear into a sea of dots.)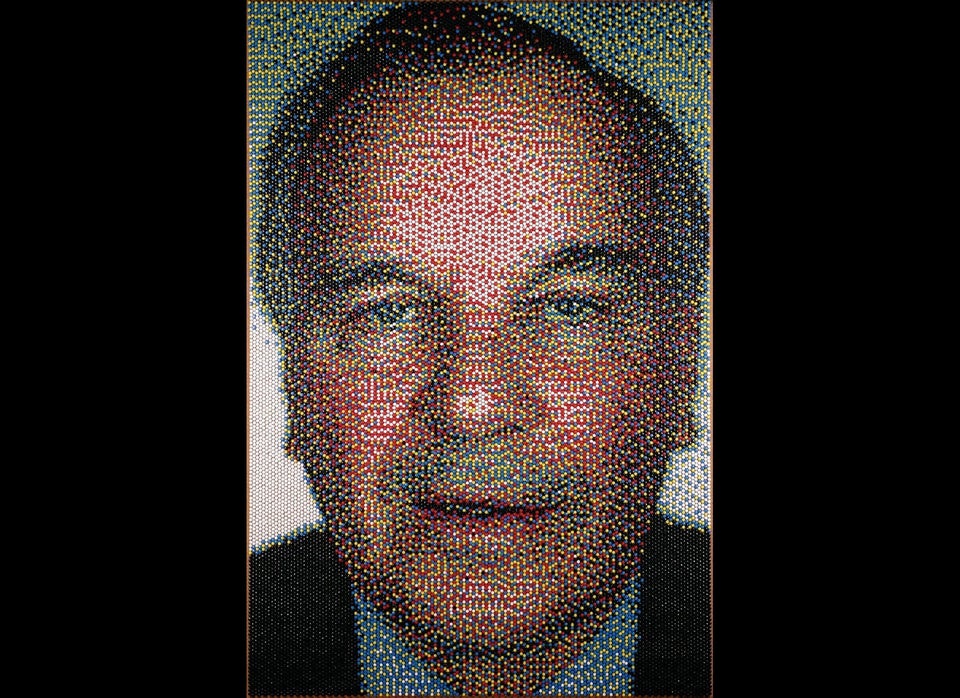 Eric Daigh
Related
Popular in the Community