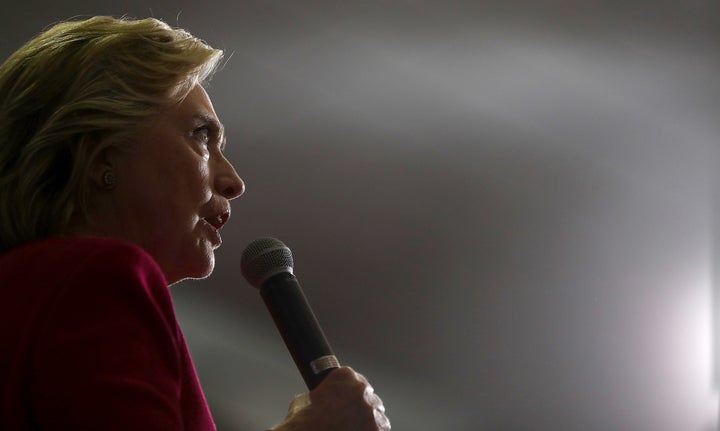 The magazine's editors said they were motivated to make the endorsement because Donald Trump is perhaps "the most ostentatiously unqualified major-party candidate in the 227-year history of the American presidency."
"We are confident that [Clinton] understands the role of the United States in the world; we have no doubt that she will apply herself assiduously to the problems confronting this country; and she has demonstrated an aptitude for analysis and hard work," reads the endorsement. "Donald Trump, on the other hand, has no record of public service and no qualifications for public office. His affect is that of an infomercial huckster; he traffics in conspiracy theories and racist invective; he is appallingly sexist; he is erratic, secretive, and xenophobic; he expresses admiration for authoritarian rulers, and evinces authoritarian tendencies himself."
The magazine emphasized that the decision to endorse came not because of Clinton's qualifications but because of Trump's lack thereof. 
"If Hillary Clinton were facing Mitt Romney, or John McCain, or George W. Bush, or, for that matter, any of the leading candidates Trump vanquished in the Republican primaries, we would not have contemplated making this endorsement," the editors wrote.
The Washington, D.C.-based publication previously endorsed Abraham Lincoln in 1860 and Lyndon B. Johnson in 1964. Both men were successful in their presidential bids.
The Atlantic is the latest in a string of publications to make high-profile endorsements this election cycle, all of them in reaction to the possibility of a Trump presidency.
Last week, USA Today ― one of the nation's most popular newspapers ― took a stand on the race for the first time in its history, calling on readers to vote against Trump.
"Whatever you do, however, resist the siren song of a dangerous demagogue," read the editorial. "By all means vote, just not for Donald Trump."
The Arizona Republic and the Cincinnati Enquirer both endorsed Clinton, breaking century-long streaks by both newspapers of only endorsing Republicans. The Dallas Morning News has also endorsed the former secretary of state, making her the first Democratic candidate backed by that paper since World War II. And while five daily newspapers have backed Libertarian nominee Gary Johnson, no major ones have endorsed Trump. 
Calling all HuffPost superfans!
Sign up for membership to become a founding member and help shape HuffPost's next chapter
BEFORE YOU GO
PHOTO GALLERY
Election 2016