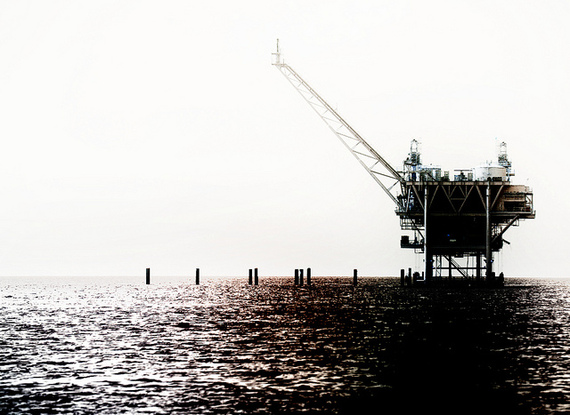 There were celebrations this month with word that the Obama administration won't be offering new offshore oil and gas leases off the Atlantic Coast.

Sure it's worth celebrating but don't pop the champagne just yet. If we're going to truly begin tackling the climate crisis (and protect wildlife and coastal communities from oil spills) we need to halt all new offshore drilling, not just in the Atlantic but also the Arctic, Gulf of Mexico, and along the Pacific Coast.

Doing so would prevent the release of 61.5 billion tons of greenhouse gasses into the atmosphere, according to a study we recently commissioned, or the equivalent of driving 13 billion passenger vehicles for one year.

Obama should use his remaining time in office to do the right thing and ban oil and gas leasing in all federal waters, something the Center for Biological Diversity and more than 45 other groups sought in a legal petition filed today, an action he has the full legal and moral authority to take.

The petition is part of a growing national Keep It in the Ground campaign urging the president to halt all new fossil fuel leasing on public lands and offshore areas - a step that could keep up to 450 billion tons of carbon pollution from reaching the atmosphere.
There's a direct link between climate change and fossil fuel production on federal lands. Those leases last for decades, delaying a transition to the clean energy future the world needs. Offshore oil production also carries an unacceptably high risk for major oil spills like the Deepwater Horizon disaster, endangering vulnerable wildlife.

Federal regulation of offshore oil drilling is terribly lax, according to a recent U.S. Government Accountability Office report, which found that the Bureau of Safety and Environmental Enforcement still hasn't learned the lessons of Deepwater Horizon and updated its enforcement procedures.

Meanwhile, the Bureau of Ocean Energy Management has just launched a series of public hearings of its new five-year offshore leasing program that seem designed to avoid meaningful public testimony and input. There are good arguments against new leases in the Arctic and Gulf, but officials must be willing to listen to them.
Clearly, the bureaucracy isn't up to this challenge, so Obama must be. The president has the authority under the Outer Continental Shelf Lands Act to unilaterally remove 1 billion acres of federal offshore lands from consideration for new leases. And that's what we're asking him to do.
Scientists and indeed citizens around the world understand the depth and magnitude of the climate crisis, and the importance of limiting global warming to 1.5 degrees Celsius, the goal set by world leaders in Paris in December. President Obama, with an executive order, has an opportunity to move us significantly closer to that goal. His legacy as a climate leader - and, more importantly, the legacy of our planet - depends on it.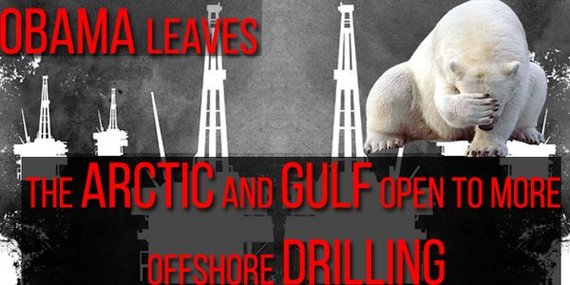 #KeepItInTheGround #NoNewLeases

(Top photo: kk+; Edited: Jared Rodriguez / t r u t h o u t; CC BY-NC-SA 2.0)
REAL LIFE. REAL NEWS. REAL VOICES.
Help us tell more of the stories that matter from voices that too often remain unheard.