The Atlantic magazine was left with egg on its face after it published, then withdrew, an advertorial from the Church of Scientology on Monday.
The post looked like any other page on the magazine's widely read website, except for the "Sponsor Content" box at the top. The piece was entitled "David Miscavige Leads Scientology to Milestone Year." Miscavige is the extremely controversial leader of the church. The article touted the expansion of the church, saying that Miscavige "has led a renaissance for the religion itself, while driving worldwide programs to serve communities through Church-sponsored social and humanitarian initiatives."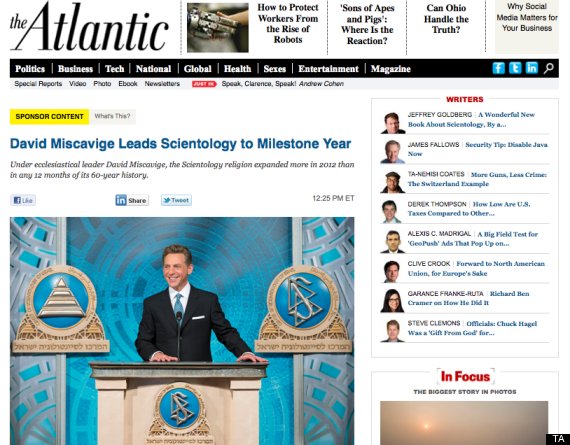 The Internet predictably went wild over the post, which also seemed to be having its comments moderated by Atlantic staffers. The magazine eventually withdrew the post entirely, writing, "We have temporarily suspended this advertising campaign pending a review of our policies that govern sponsor content and subsequent comment threads."
"We screwed up. It shouldn't have taken a wave of constructive criticism — but it has — to alert us that we've made a mistake, possibly several mistakes. We now realize that as we explored new forms of digital advertising, we failed to update the policies that must govern the decisions we make along the way ... we are sorry, and we're working very hard to put things right."
Related
Before You Go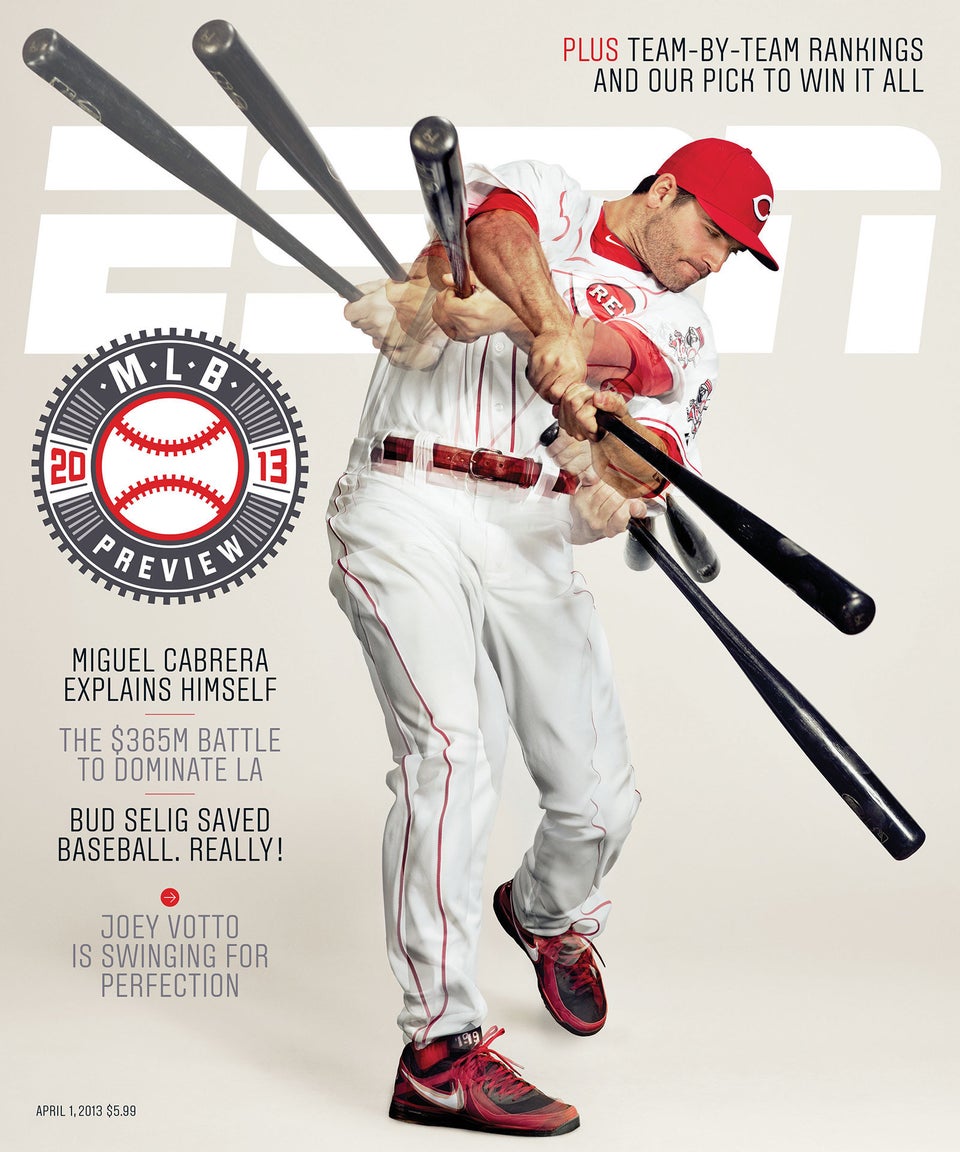 Top 25 Magazines Of 2013
Popular in the Community