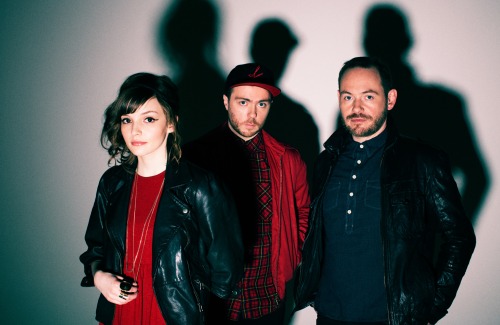 The people of the Metro Detroit area may not know what exactly the St. Jerome's Laneway Festival is about at all, but why should they? It comes from Australia! Okay. That might get people's interest now. Born in 2004 from founders Jerome Borazio and Danny Rogers in Melbourne, Australia, they were looking for a fun exciting new way to have fun and present some cool bands in their hometown. What started as a weekly Sunday party with up and coming bands (which included new bands at the time The Presets and Architecture In Helsinski) at the St. Jerome's Bar, along with a monthly called Brains which featured The Avalanches at the resident band, the idea gained steamed and the first laneway festival would soon enough occur after a thought to just block off a whole lane and throw a party. Over 1400 people attended that first laneway party, and sparked a series of amazing festivals throughout the continent of Australia and Southeast Asia.
Throughout the years, bands such as Broken Social Scene, The Gossip, Feist, Stereolab, Girl Talk, M83, SBTRKT, and Bat For Lashes, among a slew of other bands, have graced the Laneway Festival stages since its inception. The organizers of Laneway strive to be ahead of the curve when it comes to the bands they choose for the festival and like to find unique places hold their event. For their North American debut, they choose Detroit, and the Laneway Festival comes here on September 14th at Meadow Brook.
With all the places in North America that they could have hold it, Detroit might not be an obvious choice, but after a visit to Detroit last year by co-founder Danny Rogers, he felt that Detroit was a great place to bring Laneway to next. "We chose Detroit because we felt that it would make a compelling story," explains Rogers via email.
"It's one of the last places you would expect an Australian music festival to suddenly take shape in and because we felt that the local people that we met there who are helping us make this happen, had the qualities to deliver a special well presented event."
Detroit is a great place to hold a music festival though, and we have a long track record of holding awesome events without having to place it in some forest out in middle of nowhere. During our summer months we have countless festivals at Hart Plaza and downtown Detroit including the Movement Electronic Music Festival and the International Jazz Fest, along with Metallica bringing their Orion Music + More Festival to Belle Isle this summer with an option to bring it back. "When I think of Detroit," says Rogers. "I see a city. I see concrete. I think of music. I think of the people that some see as underdogs from the outside, but from the inside there's a fierce sense of belief that they will ultimately prevail."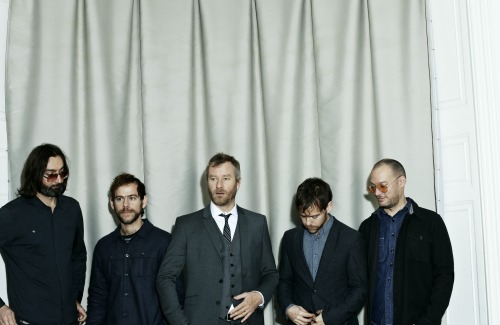 For the Laneway Festival Detroit, the lineup offers up a collection of bands that bring more of all around quality to the event tapping artists that are currently on the rise along with some that have a solid reverence with their fan base. Along with bands you might know from the past (The Dismemberment Plan, Sigus Ros, The National (pictured above)), Laneway is your chance to discover newer bands that you might come to love (Chvrches (pictured at top), Run The Jewels, Warpaint). "In Australasia, we have a reputation for being a festival that pushes boundaries and curates based on taste vs. massive headliners," explains Rogers.
"We believe in working our way through a lineup that is inspired and all about the quality of the bill as a whole. We are huge music fans and the best part is building the lineup. With some help from friends - both bands that had played before that were really excited to play the inaugural event and agents who'd had artists perform on our events in the Southern Hemisphere and felt it was a fantastic offering for their artists in Detroit - it came together fairly quickly and painlessly."
There's a big touch of Detroit infused into Laneway with the Movement Festival stage (a partnership with Detroit's annual electronic music festival) curated by the Ann Arbor-born electronic music label Ghostly International. The stage features a lineup that showcases current talent from the Ghostly imprint such as Matthew Dear, Shigeto, ADULT., Heathered Pearls, and Beacon. "Movement approached us and since we are long time fans and friends of the festival and also have heard great things about Laneway, it was a must do," says Ghostly International label head Sam Valenti IV via email. "Laneway's reputation precedes itself and this lineup is no exception. Very honored that we get to be a part of this."
"Movement were some of the first people that we met (and definitely played a huge role in making us believe that we could pull this event off in Detroit)," explains Rogers. "Ghostly are one of the most inspiriting labels in America. We love what they both do and they've offered up something really special to compliment the rest of the line up! "
With bands stretching from all across the United States and Europe, Laneway is neither a pop music festival nor something that is showcasing your current flavors of the month. There is a passion and a belief from the founders of the event in the bands they select and there is a sense of artistry throughout Laneway that has some staying power in your music collection. Come and have a good time, and maybe you will discover a new band or artist you like. That's one of the great joys of music in my opinion.
The St. Jerome's Laneway Festival happens on Saturday, September 14th at Meadow Brook in Rochester Hills, Michigan. Artists set to perform include ADULT., Aluna George, Beacon, Chet Faker, Chvrches, Deerhunter, The Dismemberment Plan, Flume, Frightened Rabbit, Haerts, Heathered Pearls, Icona Pop, Matthew Dear, My Brightest Diamond, The National, Phosphorescent, Run The Jewels (El-P & Killer Mike), Savages, Shigeto, Sigur Ros, Solange, Warpaint, Washed Out, Youth Lagoon. For more information, set times, and to purchases tickets, visit detroit.lanewayfestival.com.
Photo Credit: Eliot Hazel, Dierdre O'Callaghan
REAL LIFE. REAL NEWS. REAL VOICES.
Help us tell more of the stories that matter from voices that too often remain unheard.