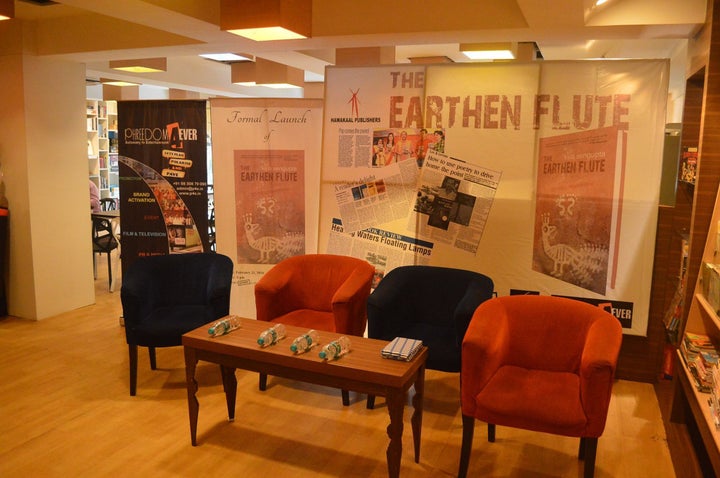 I speak when I write prose; and I read when I write poems! This is how I'll love to summarize my take on my work. Didn't I speak enough when I wrote the books that bore shreds of autobiography and nonfiction? Trust me, I don't have Xerostomia, but my mouth has gone dry as I wrote poems. In all my books, I spoke either with myself or with the reader. And under no circumstances I'll offer an explanation to the lines I wrote. You take them; I'm happy. And if you refuse to read, I may feel downcast but only temporarily, you must note. Do you think I'm being rude to my admirers?
During these years I am fortunate to have found more than a handful of readers who took interest in my literary tour and read the books at every possible layover; but, they never bothered to ask for an explanation or two. They were the readers who dared to build images from interpreting my lines as they deem fit. They were the ones who rewrote my books. Readers are mostly introverted and rewrite the books they cherish in their subconscious minds. Did I make a statement here? Come on, I aired my views on my rosy readers.
My books have fetched several commentaries from their critics; varied interpretations of the verses I wrote. Being the writer I have wondered sometime: Did I really mean what the critic wrote about the poem? But then, this calls for a celebration. I celebrate in quietude. I now prefer to keep silent. What's the point in being lavish about the appreciations I have received? They have surfaced on Google; I cannot be held responsible if the search engine brings more than a dozen of results with my name in them. Silence is perhaps the best way to establish the author's conviction to his/her works.
Sometime in 2014 my three books were launched formally in Crossword, Calcutta: The Unheard I, The Reciting Pens and My Glass of Wine. I got three speakers [critics-turned speakers] who spoke on them, and I can remember one of speakers read a poem titled "Stay Away." The speaker asked if the poem bore personal anecdotes. My answer was brief: "I would rather pass it this time."
Until today I saw several formal launches of my books across India. Every time I remained apprehensive; on such occasions I deliberately prayed to the gods around: Don't let the speaker ask me to explain my verses. I still keep praying to them, for they are available in plenty in my country.
Over the years I have dreamt about a book launch event where the critic-turned-speaker would probe my psyche, tone of delivery, study the probable links they might find associated with my writings and then return to my work for better cognizance. I'll appreciate more if the critic carefully navigates and speaks on the inevitability of the words I chose in a particular poem. Alas! I'm yet to see such a dream event.
On the contrary I've witnessed a few events where the authors happily explained their stand; they went to great lengths to describe their generous contributions to literature; they even theorized their writings being teachers of English literature. During those events I firmly resisted myself from asking the authors: Why are you speaking the lines your critics are expected to say? I failed to ask… You might say I lacked courage. But then, being courteous has nothing to do with being craven.
I can speak endlessly on "politics of publishing," "politics of editing," and "politics of translation" rather than theorizing my works … rather than describing the influences of my books on literature. Being the author of more than nine books, sole translator of two full-length collections of translated Bengali poems, and co-editor of five literary anthologies I'm in a better position to speak on the aforementioned subjects in the events that may mark formal launch of my book.
There are several ways to address a literary work — a book. I will suggest starting right from the front cover page; it may carry a painting, illustration, or photograph. They may act as a gateway to the book and offer valuable insights. I think by avoiding the foreword (if any) or introductory note a reader does not become smart in any way. Forewords by guest authors are actually critiques written essentially in a positive thread. They often help readers as well as critics to work on the book further. Introspection often goes a long way to get into the soul of a work. Introspection!
I'm blessed to have received a handful to critics who took time to reflect on my work. Time!
Time is precious and it may refuse to pay everytime one reads and speaks on a book, and critics are essentially readers who must show the world how uniquely they have read and explored a work. Here authors are expected to be redundant. I can remember while interviewing Bibhas Roy Chowdhury, renowned Bengali poet, I asked him if he felt heartbroken from not being projected [as he deserved] by the media quite often. Bibhas was quick to answer: "[A] poet has to become private with his/her own writings after a certain point of time." Ref: Word Riot.
Silence often speaks more than a thousand spoken words.
Related
Popular in the Community