September 1st. The day is marked every year on our calendar with bright red marker. The day we used to think about and obsess over throughout the summer. The day of the year I feared the most as an autism dad. Back-to-school.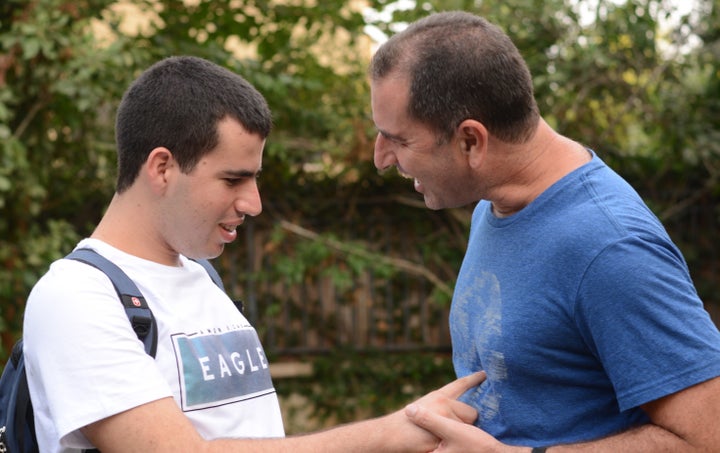 Necessity is the Mother of Invention & Helplessness is the Father of Action
My now 20 year old son Itamar was abused by his high school bus driver. We immediately knew something was wrong when our son, usually smiling, loving and happy to meet new people, started distressing about getting on the bus in the mornings. I simply couldn't sit idly by; I had to know what's happening when I'm not with him. I began looking for a product that could help, but nothing on the market suited our needs. I didn't just need a GPS tracker, I needed something to be my virtual ears and eyes and help me stay connected to my child. With my tech background, I set out to create Itamar's virtual guardian angel; I had no idea I was creating a device that would change the lives of thousands of special needs families. I created AngelSense, the only tracker and monitoring solution designed for children with special needs.
8am - 4pm For Us Was The Black Hole of Communication
Itamar doesn't know how much I worry, how much time my wife and I spend trying to research and plan and discuss potential issues with the school staff. The home life of a family with a child with special needs is so fragile. If something happens to Itamar on the bus or at school, even something as seemingly minor as another child yelling at him, Itamar can become too distressed to go to school. My wife or I have to stay at home with him, sometimes missing work for weeks on end. The anxiety for us is exhausting and never ending.
No matter how many conversations we'd had with the teachers, principal and the bus chaperones, every single morning I would watch with a heavy heart as he got on his bus. I was left standing on our front lawn knowing that I would not hear from him or see him until 4pm, and even then there were huge holes in my understanding of all that he experienced during the day..
Being Able To Check-In Any Time of the Day
This is no longer my experience in the morning as Itamar boards his bus. Now, I walk inside, sit down at my kitchen table with my morning coffee, and open the AngelSense app on my phone. I see exactly where Itamar is in real time on his route to school. With my coffee in hand, I call Itamar on his AngelSense device. The device picks up automatically to speaker phone, Itamar does not need to do anything to answer. No matter how rushed and stressful our morning was, I have a few blessedly peaceful moments with my son. I tell him I love him. I model sharing behavior and prompt him to share. "I'm drinking coffee, what are you doing?" over and over until he replies, "Stickers!"
Instead of standing alone on the lawn, feeling the pit of anxiety grow in my stomach, I'm enjoying my morning coffee and talking with my son.
During periods when Itamar needs more support, like back-to-school when our routine changes, I get a notification that Itamar has arrived at school and I call him again to prepare him for the transition off the bus and into the big halls leading to his special ed classroom.
Real Time Alerts & Monitoring
I know AngelSense will alert me if Itamar elopes and leaves the school, but I also like checking in throughout the day, even when there's no emergency. Using the new Indoor Location feature that utilizes Wi-Fi hot-spots, I can see when Itamar is in the music room, the therapy room, the schoolyard. When he comes home, he and I will be able to talk about his day, something we never had been able to do before AngelSense. Knowing where he was throughout the day gives me structure to have a conversation with him, "You were in music class today. Show me what did you do in music class?"
I don't have to worry about Itamar not boarding the bus - AngelSense's late departure alerts will immediately notify me and my wife if Itamar was left behind. AngelSense also saves me precious minutes of my day; with the ETA feature, which updates in real time according to traffic conditions, I know exactly when to go out to meet my son's bus. Autism parents know, every extra minute we manage to squeeze out of the day is invaluable.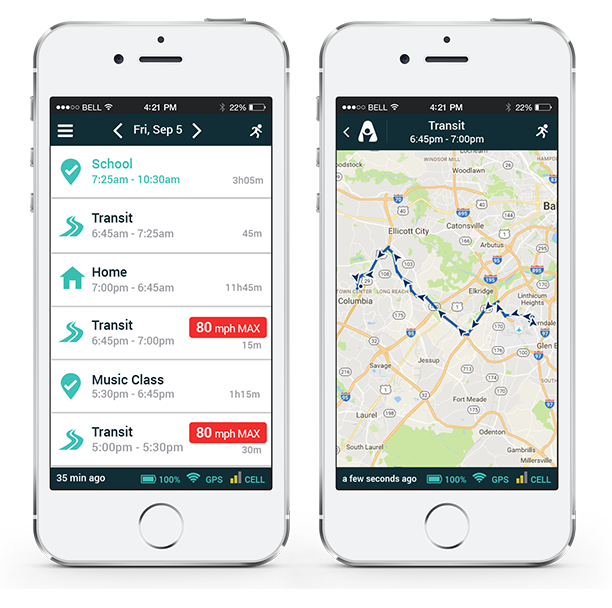 Peace of mind for autism parents sounds like an oxymoron. But that's exactly what AngelSense brings to our lives. We now have the tools to check up on Itamar, and the power to take action if need be. Most days, there's no emergency, or abuse, or wandering. It's all the little things that keep us up at night; are the children and staff speaking kindly and sensitively to Itamar? Is someone there to comfort him when he's having a meltdown? AngelSense helps us with even the little things Itamar encounters every day that we agonize over. With the listen-in feature we know if there's bullying, with the real time route tracking, we know if the bus driver is making stops not on the route or is speeding. We know exactly what's going on and are in position to put an immediate stop to anything that threatens Itamar's safety and well-being. We also can better appreciate the wonderful people in our son's life. After finally getting a bus driver who was patient, loving, kind and compassionate to Itamar, we were ready to go to bat for him when the school wanted to replace him.
Will I ever stop being anxious when back to school rolls around every year? No, I doubt it. Autism parents don't carry our anxiety in a bag we can unpack, we carry it in our heart. But now I no longer am fearful. With AngelSense I know Itamar is safe. I know exactly where he is. I can listen-in and know he is surrounded by people who love him and take care of his physical and emotional needs. I can speak with him any time I want.
September 1st is no longer a looming, ominous date on our calendar. Thanks to AngelSense, when the first day of school rolls around, Itamar and I will both be smiling as he boards the bus.
Popular in the Community