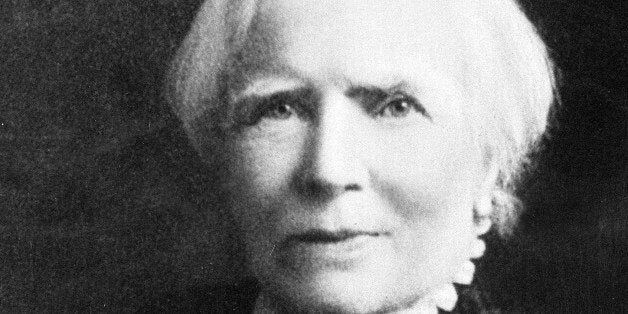 The Museum surveyed more than 1,000 men and women nationwide, and found that less than one in four Americans can name the accomplishments of Elizabeth Blackwell, Ida B. Wells-Barnett or Sybil Ludington, whereas more than three quarters of respondents are familiar with the achievements of Neil Armstrong, Frederick Douglass and Paul Revere. The results of the survey, which have been published online, also reveal that more Americans feel more knowledgeable about sports and celebrity gossip than women's history.
Perhaps even more striking is what the results tell us about the differences among age groups: while a third of all millennials surveyed believe they're knowledgeable about women's history, just 10 percent of adults over age 55 feel the same way.
Contemporary heroines and role models didn't fare any better: less than 1 percent of Americans know how many women currently serve in Congress or how many women are currently a CEO of a Fortune 500 company.
The big is question is, why. The survey shed some light on a possible answer.
Nearly 60 percent of respondents said their history education focused more on the contributions and accomplishments of men than women, and previous research has demonstrated that only 15 percent of figures in history textbooks are women. This suggests our country tends to overlook and in some cases even omit the contributions of women from our nation's classrooms.
These gaps in the classroom are compounded by the fact that there is no one comprehensive museum where people can learn and be inspired by America's heroines - to hear the full story about half of our population. Currently, our nation's brick and mortar museums touch on the singular accomplishments of women like Susan B. Anthony, Harriet B. Tubman, Harriet Beecher Stowe and Georgia O'Keefe. Eighty-five percent of the people the Museum surveyed feel it is important to build the National Women's History Museum to communicate the breadth of women's experiences and accomplishments.
We want to change that by building a world class museum where people can learn about and be inspired by America's heroines. Time and again, we've seen that illuminating female role models - past and present, celebrated and unsung - is our best hope for integrating women's distinctive history into our daily culture.
Put simply, when women have role models, things change.
Once built, the Museum will be the largest in the nation's capital to show the full scope of the history of its women, and will set the standard for how women's contributions should occupy a prominent place in national discussions.
Calling all HuffPost superfans!
Sign up for membership to become a founding member and help shape HuffPost's next chapter