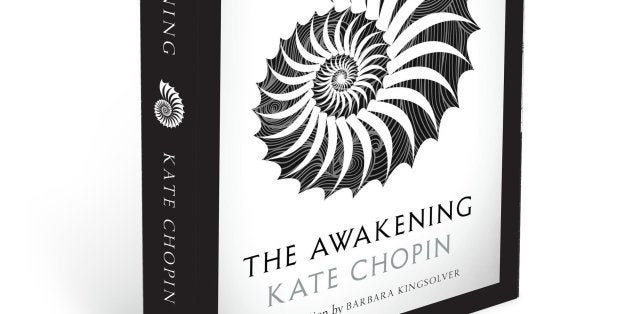 Below, designer Rafi Romaya discusses a redesign of Kate Chopin's The Awakening, a 20th century classic about a quickly deteriorating marriage and the stifled woman involved. Romaya says she enforced a strict "no ladies in bonnets" policy with the novel's reissue, and instead focused on a more minimalist design. Her final product featured a seashell, which served to symbolize not only the summer setting but Edna's entrapment.

What struck me most when reading the novel was how relevant and fresh the book felt. The language and themes are in many ways still radical today – so one can only imagine the shock 19th century readers must have felt. I was drawn to this and also to its sense of foreboding as the novel pulls the reader towards its devastating ending. I wanted this to be reflected in the cover design. I also wanted to move it away from the traditional "classics" look and bring it to a new audience -- no ladies in bonnets here please!
Water and heady summers are also characters in the story. But rather than depicting this through photography or a painting I wanted something more iconic, more tactile, and more sinister as this is in essence a very dark, intelligent read. The book is only short so I read it in one sitting, and the idea of the conch shell immediately sprang to mind through Edna Pontellier's contemplation of the sea, which is a metaphor for the book. I loved the idea that in the sea Edna could imagine her whole life and the contradictions between freedom and limits reflected back at her – the conch shell is that conversation between herself and her world held in the palm of her hand.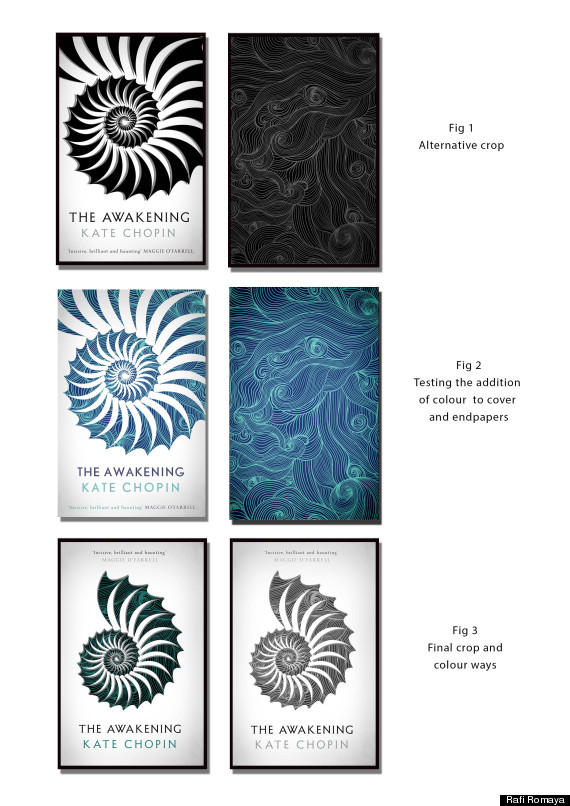 I did explore different crops, and the addition of color,, however, as is often the way the simplest idea was the most effective as shot from above and in full the shell appears to be unfurling, like a new life/world opening up.
The stripped back black and white color palette gives the cover a rawness and gravitas befitting the book and the conch shell rendered though a series of spikes/waves only heightens this rawness.
Through the shell icon you can see the turbulent waves of the sea which was carried through to the inside printing – like a peek into Edna's mind which is never still. Spot varnish was also added to the shell to give it a reflective, watery quality. This, coupled with the black-sprayed edges, enclosed the story and therefore Edna into a world she feels she can only escape from through the ultimate sacrifice.
See the final cover below: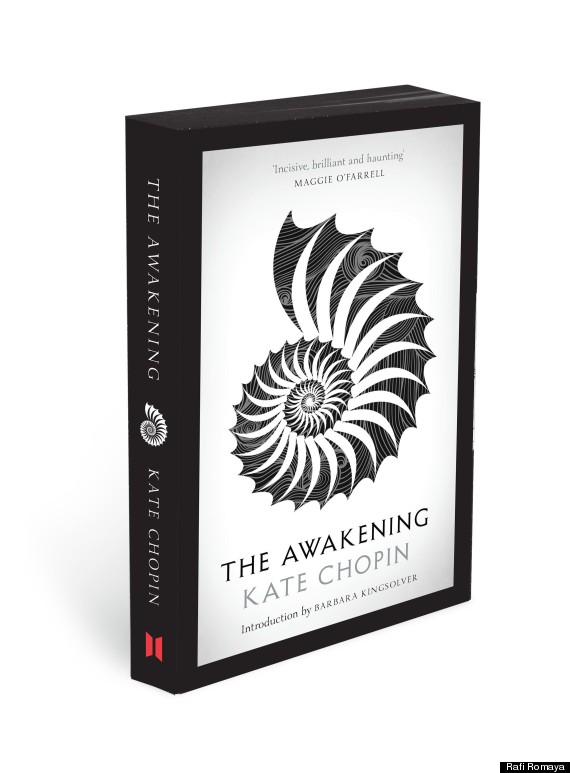 Related
Popular in the Community