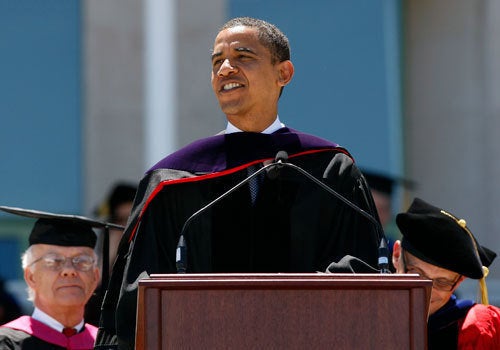 -
(a site known for being able to make or break a new act) referred to Boy Crisis as, "the absolute worst band in the world" and as "hipster douchebags". As any respectable hipster douchbag would - Boy Crisis has reveled in this press. (Don't you know hating on hipsters only makes them stronger!!!) They were recently signed by "B-Unique Records" and are currently working on their first album.
- Amazing Baby has gained the reputation (not always a good one) as Brooklyn's resident rockers. Part of the hate comes from the theory that their buzz is directly related to their close friendship with MGMT (they recently toured Europe together). Bottom line is -
is a fan and you should be too. You can download their EP, "Infinite Fucking Cross" on their website.
- Francis and the Lights, led by Francis Farewell Starlite, combine an undeniable 80's pop/funk sound with an incredibly eccentric and engaging stage show. They have released 2 separate 5 song EPs via
Normative Music Company. They recently announced the incorporation of Francis and the Lights, LLC - following Lodwick's internet start-up model rather than signing to a major record label - so expect more from them very soon.
- Despite having their guitar player still attend Wesleyan, Bear Hands has been gaining airplay the old fashion way - hard work...and lots of touring. Lead singer Dylan Rau's voice has an infectious ability to get you moaning along with him even if you don't know any of the words. They start touring Europe with 2008 darlings
in mid February.
- Bottle Up And Go play a refreshingly raw throwback whiskey style rock. They are still at Wesleyan, apparently can't keep their shirts on, and are the current must have band if you are throwing a good Wesleyan party.
- Forgoing the seriousness typically associated with rap, Das Racist's electro-hop sound and hilariously catchy lyrics will leave their songs in your head for days. They are new to the scene but have already garnered a cult following.
Popular in the Community