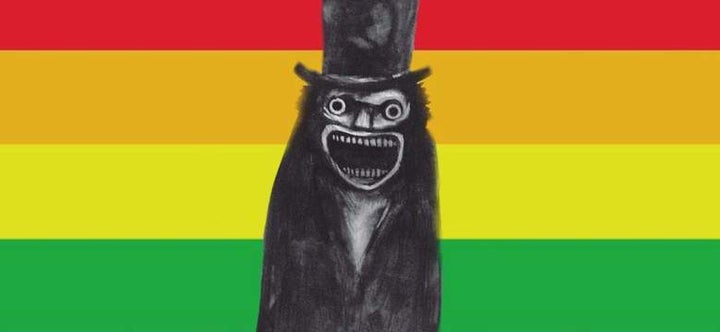 In case you missed it, the Babadook is now an LGBTQ+ icon. After being mistakenly listed in the "LGBT" section on Netflix, the terrifying villain of the 2014 horror film was embraced as a queer icon by the internet. These are truly strange times we're living in but perhaps the Babadook is exactly what Pride Month needs.
He may not be the ally we wanted but he's the ally we deserve. For those of you out of the loop, The Babadook is an Australian horror icon (and a damn scary one at that) who stormed into theatres three years ago. The monster is a fictional boogeyman from a children's story book who torments its victims until they become aware of its existence.
Now, he's a LGBTQ+ icon who showed up at the Stonewall Riots.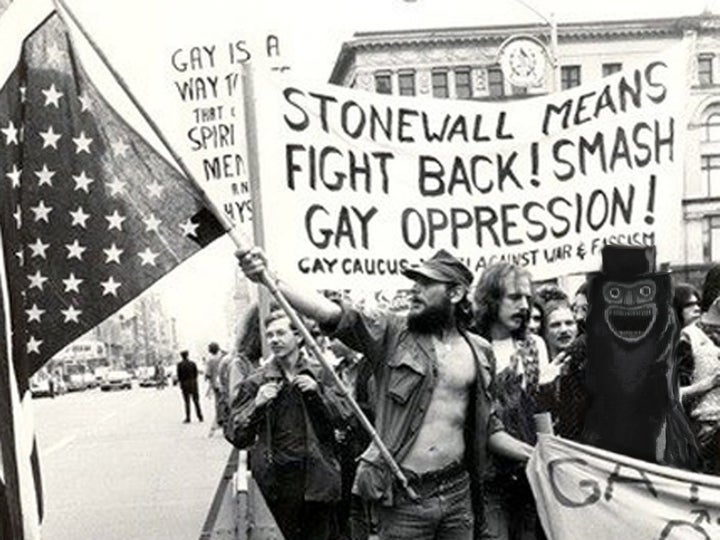 Often LGBTQ+ heroes emerge from pop culture in strange ways. Sometimes all they need to be are revolutionaries or tragic figures who inspire the community regardless of their professed sexual orientation. Like many other icons, the Babadook has endured hardship and protest. Although it's probably not clear how or why unless you've seen the film. The fictional character represents a embodiment of loss and perseverance in the face of harsh outside forces.
And yes, while it may be a horror villain and the road to becoming an icon wasn't exactly straightforward, the Babadook's status as an LGBTQ+ ally is still incredibly potent. The Babadook's existence provides a strong metaphor for the hardships of being queer: existing in defiance and breaking down barriers regarding its own existence.
We know it's silly but it's also awesome. Embrace the Babadook and get shook this Pride Month.
Calling all HuffPost superfans!
Sign up for membership to become a founding member and help shape HuffPost's next chapter