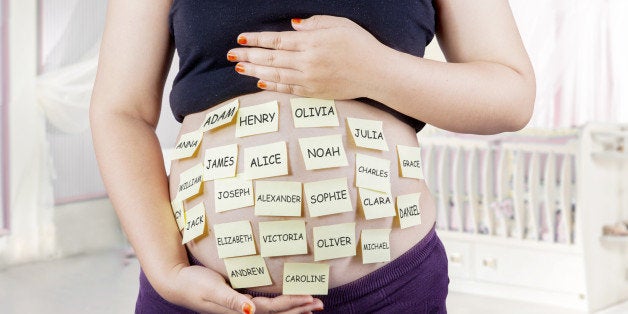 It's a beautiful thing when you're pregnant. It inspires a sweet curiosity from those around you who want to know information; to share in your planning and the decisions you've made around the birth of your child or children. It's a beautiful thing... until it's not.
Do you know what you're having?
Do you have names chosen?
Are you planning a natural birth?
While these questions are mostly from family and friends who feel like they're close enough to not cause you offense, you'll often get questions from everyone including the lady behind you in the supermarket through to the uber driver. These people are easy to fob off with "I'm not sure yet" and "it's a surprise." These people expect little from you. The aforementioned group of family and close friends do not though; there's a sort of expectation for you to share and if you don't, you're totally holding out on them!
I am about to have twins and discovered the sexes on Christmas day when I had the Sonographer write down the genders in a Christmas card so that I could open this while skyping family on the other side of the world. I wanted it to be a surprise for all of us to learn together. Like most Mummas-to-be I already had a short list of names ready for whatever the outcome. When I learned the genders, I immediately knew what their names would be.
When I announced my chosen names, they were met with a great general excitement and open acceptance by most people I decided to share them with. However, a few people (my Father and best gal pal included) took it upon themselves to openly advise me that they weren't on board with my daughters' name. Ahhhhhh, the honesty.
My Father was actually visiting me at the time and one evening we were sitting at the dinner table together when he produced a folded piece of paper that he slid across to me (much like he was in some negotiating scene from an '80s cop movie) that he announced had his preferred "suggestions" of names. I politely advised Dad that he had already used up his three chances at naming rights with his own children and his options were not under consideration... especially because his selection policy was based on the following:
- Names must be easy to make reservations at restaurants with.
- Names must be easily understood by call centres over the phone.
- Names must be easy to spell.
This essentially lead to his list being made up of single (or at best two) syllable options. My dear Dad isn't the most exotic creature and believes simplicity is the key to a good life. While he may be onto something generally speaking, when it comes to naming your children, the option of something a little more interesting is just too appealing.
My pal just outright said "nope, don't like it." Ideally you'll have the kind of relationship where (like me) you can openly say back "ummmmm don't care, you'll learn to love it." I recall that she said that it reminded her of a cartoon pig. A delightful conclusion to draw sure, but still not the strongest argument for me to revise my choice.
The truth is that everyone will have an opinion. You'll be met with "Oh I hate that name. I once knew a girl called (insert name) who was a total basic bitch." We've all had experiences that have shaped our opinions of names; tastes and interests that lead us to our choices. No one else will share those with us except the person we decide to make the naming decision with.
The options are to either tell no one, or if you do, just be prepared to hold tight to your choice. My pal now says that she's already gotten used to my chosen names and is starting to really like them. My Dad also now uses my decided names in every email where he signs off sending love to all of us, even though the babies aren't even born yet. He'll meet them soon and I'm sure he'll forget all about that little piece of paper.