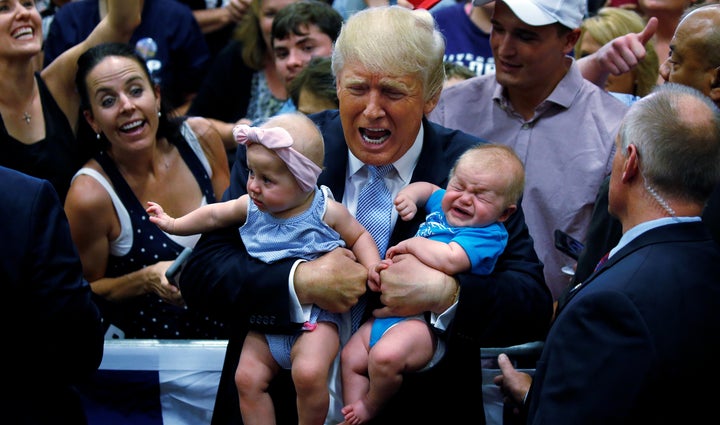 The Social Security Administration released the official list of popular baby names of 2016 on Friday, and although the top 10 names weren't particularly surprising, there were some interesting trends in broader data.
Between 2015 and 2016, the name Donald fell 45 places, from the 443rd most popular baby name for boys to number 488.
The current U.S. president's name has been declining in popularity for some time now, though it showed a slightly larger decrease between the past two years. While there were 690 Donalds born in 2015, there were only 621 in 2016.
The name Donald peaked at the sixth most popular name for boys in 1934.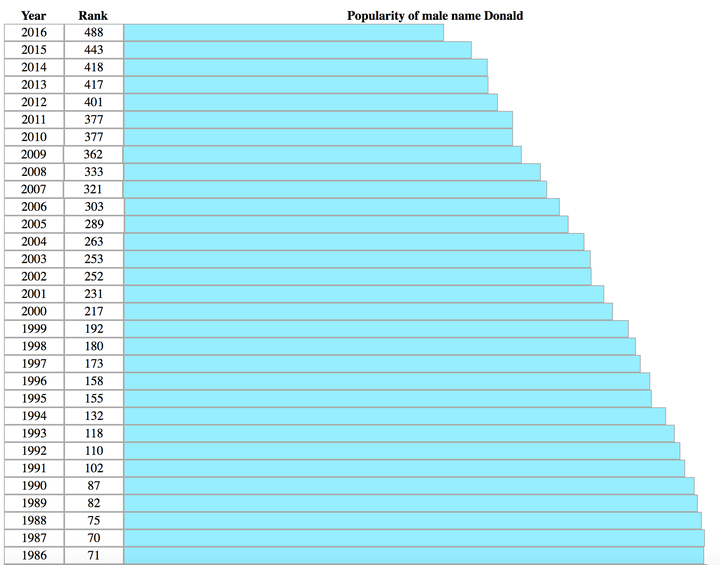 Interestingly, the names of many of President Trump's family members rose in popularity. While there were only 37 Ivankas born in 2015, that number jumped up significantly to 111 in 2016. The name Melania was given to 90 baby girls in 2015 but then 131 in 2016. And the number of babies named Barron rose from 74 to 94 between 2015 and 2016.
This upswing didn't hold true for all the Trump kids, however. The name Tiffany fell in the 1,000 most popular names list, from number 494 in 2015 (646 babies) to number 558 in 2016 (555 babies). Eric also fell from number 138 (3,035 babies) to number 142 (2,909 babies). And Trump's son-in-law Jared's name dropped, as well ― with 1,007 Jareds born in 2015 and just 829 born in 2016.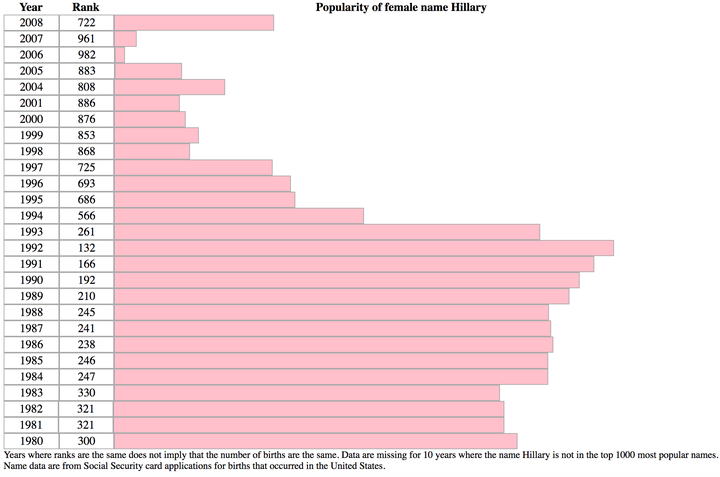 Meanwhile, the name Hillary showed a slight rise. Though the name hasn't appeared on the top 1000 names list since 2008, 137 baby girls were named Hillary in 2015. That number jumped up to 171 baby Hillarys in 2016.
Related