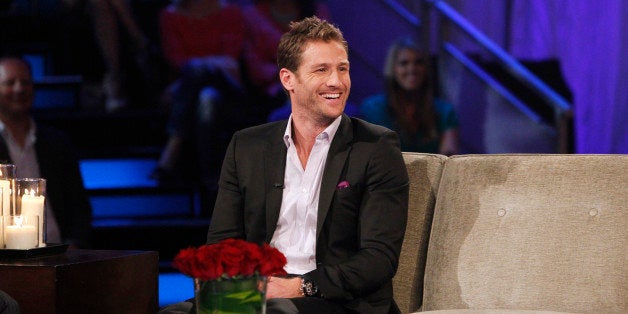 Last night, viewers across North America were stunned as the Juan Pablo/Clare relationship unravelled on The Bachelor. In fact, if you didn't see it, this season's bachelor disrespected two women. Apparently, he made a crude comment to Clare in the helicopter when the cameras and microphones were turned off. I want to make it really clear that there is no way in which I consider this to be acceptable. No woman deserves to be treated with disrespect or addressed in that manner.
Sadly, I also have to say that, based on how Clare conducted herself throughout the season, she shouldn't have been surprised. There were enough red flags along the way. Perhaps, despite the fact that she is very attractive, Clare is insecure and feels desperately in need of a relationship. Many women feel that way.
All season Clare acted as if she was top dog and pretty well threw herself at a man who showed little interest in getting to know her beyond making out. In fact, if you watch one of the early episodes, Juan Pablo had stated that he wanted to cut back on the physical intimacy and Clare was determined for him to kiss her. Showing up at Juan Pablo's place at 4:00 a.m. was extremely poor judgement. The next day, he "slut shamed" and humiliated her on national TV. Yet, based on the vulgar comment that Juan Pablo was alleged to have made, Clare apparently STILL engaged in an intimate relationship with a man who was dating three other women and who had made no commitment to her. (If Clare had not engaged in an intimate relationship in the fantasy suite, there is no way that Juan Pablo could have described what transpired in such graphic and crude detail that it had to be bleeped.)
So who is to blame for the outcome? It takes two to tango. As women, if we expect to be treated with respect, then it is important to behave in a manner that commands respect. If despite, the fact that she was on national TV Clare showed such poor judgement, she should not have been be surprised when Juan Pablo treated their relationship like a booty call. This does not excuse what he did or said.
Just as disturbing was the Nikki/Juan Pablo relationship. Nikki allowed herself to get locked in a power struggle with Clare and compete for the affection of a man before determining if he was worthy of her. No one knows for sure what went on in the fantasy suite she shared with Juan Pablo but spending the night with him conveyed the impression of intimacy before commitment.
Fast forward to their final date in St. Lucia. At a gut level, Nikki sensed that something was wrong as she sobbed uncontrollably after Juan Pablo left. On the final day, the most that Juan Pablo was able to express was that he really "liked her a lot" but he was not ready to propose. As much as it hurts, clearly, he was being honest about his feelings... or lack of feelings. On After the Final Rose, for Nikki to gush on about how much she is in love with Juan Pablo when he had never declared this level of affection for her was again very poor judgement. It was painful to watch Nikki as Juan Pablo squirmed and refused to declare his love for her. A man can't declare what he doesn't feel.
The book He's Just not That Into You sums up both relationships. It's not easy being single. It's not always easy for a women to find a man who treats her with respect and who is really "into her." These relationships are cautionary tales for all women to be more guarded in how they approach relationships.
While women who subscribe to traditional values are mocked, ridiculed, and labelled prudish, "old-fashioned values" were there for a reason. They offered some measure of protection and spared women from the heartbreak and humiliation that Clare and Nikki both experienced.
This season of The Bachelor is a wake-up call. We can all learn a lot from the quiet dignity that Sharleen displayed and her decision to extricate herself from a relationship when she sensed something wasn't right.
After the Final Rose, it was refreshing to see Clare carry herself with a level of dignity and strength that would have been prudent for her to display all season.
The bottom line is that it would be wise for a woman to wait until she is sure of a man before declaring her undying love for him. If he isn't saying it, likely he is not feeling it. As old fashioned as it may seem, this era of sex on the first date, booty calls and "friends with benefits" does not serve the best interests of women.