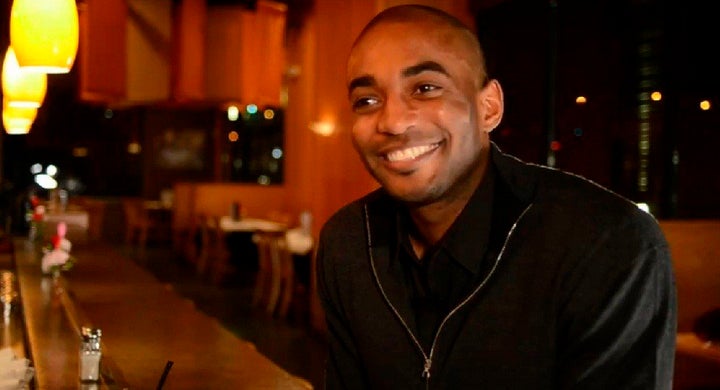 After 16 seasons of being on the air, ABC's reality dating game show, "The Bachelor" has managed to fulfill a void for various eligible contestants. However to some fans disappointment, the show's lack of diversity has raised a few questions as to why there has never been a non-white bachelor? Last year show creator, Mike Fleiss told Entertainment Weekly that he and his production team are always looking to cast for ethnic diversity, "it's just that for whatever reason, they don't come forward. I wish they would."
Well look no further, Portland-based sportscaster Lamar Hurd is vying to become the show's first African American hopeful. Initially the multifaceted commentator and entrepreneur was reluctant to apply for the show's upcoming season, but thanks to his assistant, Tammy, Hurd has a different point of view.
"It all started when I was at Tammy's house [my assistant], and we're having a barbeque," he explained in his YouTube audition clip. "She's there with her sisters, her son, the whole family's there. And I see some chuckling going on at the end of the table wondering what it is. I didn't make too much of it cause they're always cracking jokes. One of her sisters blurted out, 'Tammy, you've been trying to get Lamar on the bachelor?' So of course I looked down the table to try to see what's really going on. And come to find out, she's been trying to get me on."
"When it first came up I shot the whole idea down. I said, 'Tammy, first of all you have to look at it like this, they never had a black bachelor. Let's say I wanted to go on there, and was willing to do it. They have not ever had a black bachelor.' So that was the first thing." In spite of the show's history, Hurd has recently launched a campaign in hopes of landing him on season 17. If indeed the Oregon native is chosen to appear as the show's leading man, he admitted that he would proudly accept the offer and hopefully find his love interest.
"It doesn't matter what we're doing, it's who I'm doing it with. So if it's someone that I'm in love with then we're going to have a good time."
Check out Lamar Hurd's audition clip below.
Calling all HuffPost superfans!
Sign up for membership to become a founding member and help shape HuffPost's next chapter