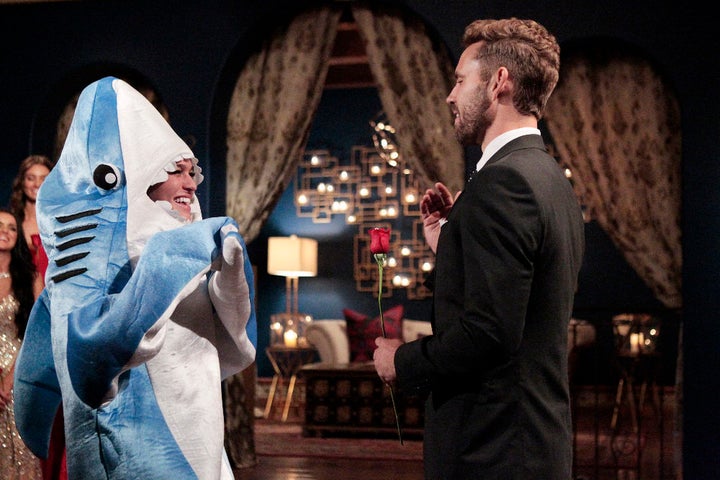 Last night Nick Viall made his debut as America's most eligible (or at least most visible) bachelor. But although Chris Harrison went on and on about how "controversial" Nick has been within the "Bachelor" franchise, the true controversy of the night ended up being about dolphins... and sharks... and the very clear differences between the two.
The dolphin-loving Alexis refused to acknowledge the truth, instead doubling down, continuing to insist that she was in a dolphin costume. But, of course, Bachelor Nation took note:
If any dolphin truthers still exist, please take a look at the two images below. The first, a shark costume, has gills. The second, a dolphin costume, does not. To be clear, sharks are fish, and they breathe through gills as they move through the water; dolphins are mammals, and they breathe by surfacing periodically to take in air through blowholes.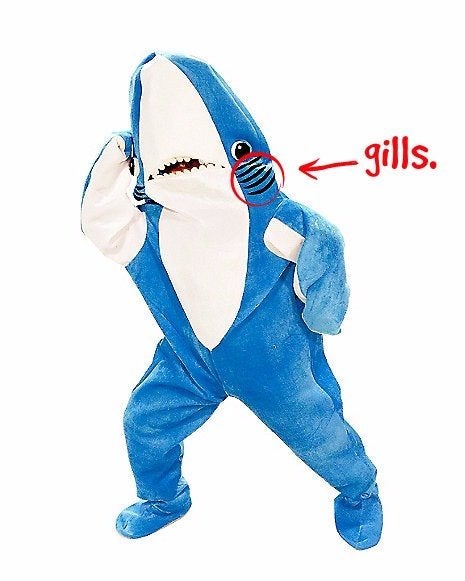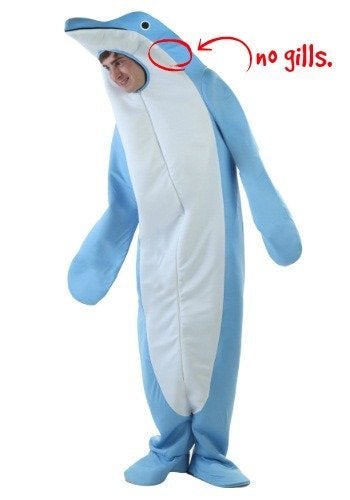 This is a shark costume. WAKE UP, SHEEPLE.
It may be some comfort to marine biologists and actual dolphin trainers, however, that Alexis appeared to be the only one confused by her costume. In a Buzzfeed community poll, 97 percent of respondents agreed that she was wearing a shark costume. Even as he, perhaps unwisely, offered the hapless aspiring dolphin professional a rose, Nick insisted, firmly, "You're a shark." "I'm a dolphin!" she shot back. "Well, agree to disagree," he said.
Even on the "Bachelor" for Hillary Clinton's America, the relationship to cold, hard scientific fact is now all Trump's America.
Do people love "The Bachelor," "The Bachelorette" and "Bachelor in Paradise," or do they love to hate these shows? It's unclear. But here at "Here to Make Friends," we both love and love to hate them — and we love to snarkily dissect each episode in vivid detail. Podcast edited by Nick Offenberg.
Want more "Bachelor" stories in your life? Sign up for HuffPost's Entertainment email for extra hot goss about The Bachelor, his 30 bachelorettes, and the most dramatic rose ceremonies ever. The newsletter will also serve you up some juicy celeb news, hilarious late-night bits, awards coverage and more. Sign up for the newsletter here.
Before You Go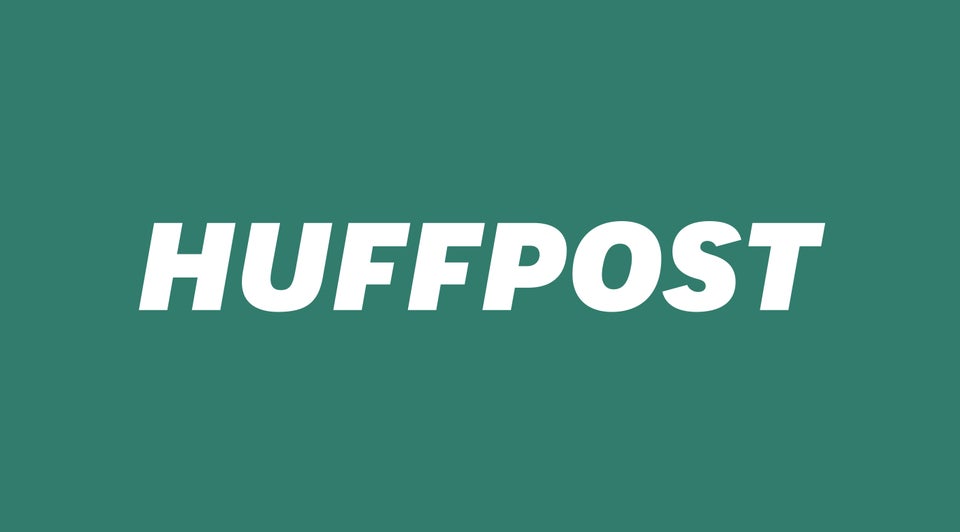 Tweets About "The Bachelor" Season 21, Episode 1