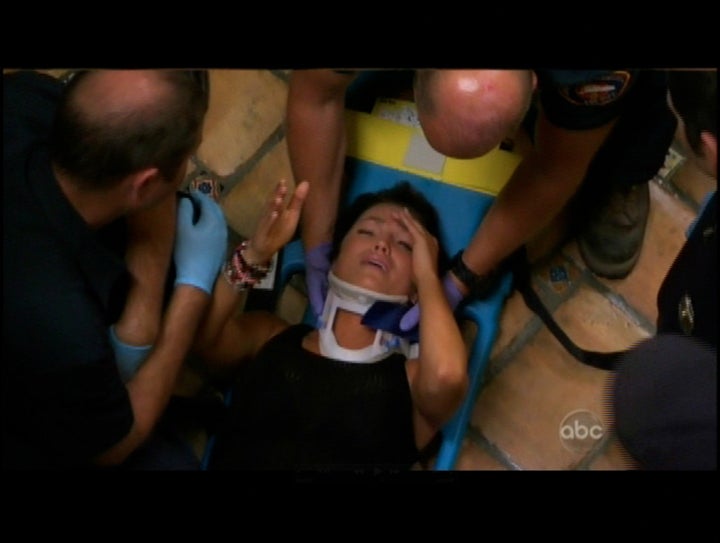 Note: Do not read on if you have not yet seen Season 17, Episode 3 of "The Bachelor."
I've watched "The Bachelor" for all 17 seasons. The producers love tradition. Variations of most contestants and dates can easily be repeated year after year, and we've grown to expect and anticipate what's in store as we all sit down to watch this train wreck of a show.
But every season has its own quirk and I have to give it up to the producers for insisting that each and every week, viewers must suffer through the opening 60-second montage of Sean working out in the gym. It's fascinating how sweaty one shirtless guy can get in that short amount of time, but rituals such as these are important in order to maintain the integrity of the show. Keep the tradition alive, Sean. Maybe do some curls next week.
With that said, the remaining 119 minutes of the show consisted of a long list of "firsts" for "The Bachelor." Sure, some of the details may have been familiar, but there were several inaugural moments that Sean introduced that had me both cheering and/or screaming at my television screen and hiding mortified behind my couch cushion. Let's count them down, shall we?
First Epic Long Kiss
Lesley chose her shortest, tightest dress to accompany Sean on a date to the Guinness World Record Museum. Little did she know that she would be vying for a position as one half of the couple who holds the longest on-screen kiss. A sampling of random tourists on Hollywood Boulevard were paid to pretend to be totally into this bit as Harrison did his best to entertain literally dozens of people who had gathered to watch the blessed event take place. Lo and behold, we got to experience all three minutes and 16 seconds too! From three different camera angles! At first, Sean and Lesley were mugging down with passion, but by minute one, they had resorted to just pressing their lips together. Kissing is hard, y'all. And trying to keep your shorty dress down over your money maker while making out with a boy for three-plus minutes is even harder. She totally deserved the date rose.
First Corporate Sponsored Swimwear in a Competition Date
Twelve girls compete at the beginning of the date. Six winners get the chance to have one-on-one time with Sean. This volleyball game is the most important game and the only way to win is to not get distracted if your boob happens to pop out of your '80s themed bikini inspired by a picture of Rachel Hunter in a Spiegel catalog. Ironically, I never quite took the time to recognize and appreciate the corporate sponsor enough to know their name. I must have been distracted by all of the body paint and flailing limbs sprawled all over the sandy court. It should be simple really. Bump, set, spike. Yet, our bachelorettes were more of the slap, kick, punch variety and finishing the game before the sun set became the greater challenge. To say it was the worst television ever is an understatement. When the red team finally won, I was mesmerized by the amount of legitimate crying that was happening on the blue team. Is it because they lost time with Sean? Or because ABC made them ride in a van in nothing but their bikinis? We will never know.
Beach Bum Harrison
This is the first time I can recall that Our Host Chris Harrison has been a part of any festivities on a beach. And he shows up in linen pants and a long-sleeve button-down shirt untucked. What in the world? Isn't this the perfect time to rock a bathing suit? Perhaps a little tank top action? I tweeted him, inquiring why he was so covered up for his trip to the ocean. He said he wanted to wear a thong, but Mike Fleiss wouldn't let him. Ah, Harrison. Always the professional.
First Second-Timer Kicked Off For Being Tacky
I was a pseudo Kacie B. fan during Ben's season. Who doesn't love a good baton twirler? But she's just been so dramatic and pushy this season! And I have to figure that if Sean liked her back when they met before, he would have asked for her number then. CONTEXT CLUES! USE THEM! Kacie B. was a bit on the nasty side when she pulled Sean away to essentially throw Des and Amanda under the bus. Sean played her beautifully, asking why she cared what anyone else did and then called her out on being crazy. Clearly she's a little whack-a-do for wearing that wet suit dress with the
DayGlo zipper and matching hair rubber band, and Sean saw right through it. I think her campaign for the next "Bachelorette" season has come to a halt, but her newfound personality has "Bachelor Pad" written all over it.
First Fake Injury
Although we didn't actually see the incident, we did hear Tierra apparently fall down the stairs. No word on whether she was pushed or sacrificed her body for the sake of love. Regardless, Sean was concerned, the paramedics were called and a neck brace was issued. After she was strapped to a gurney, Tierra insisted that she be released from this pesky apparatus because she was fine. Popping up off the ground, she rushed to the sanctuary of the gazebo only to be joined by Sean who rudely hung out with her instead of leaving on time for his one-on-one date. Next week, she completely melts down in front of him. Here's hoping he kicks the drama queen to the curb and asks her not to trip on her neck brace on the way out.
First Dog at a Rose Ceremony
Sean instructed the ABC Intern to kidnap Sarah's dog Leo, put him in a limo and send him to the rose ceremony so they could play a quick game of fetch. I'm still scratching my head on this one.
First Date With Substance
Sean tells us that volunteering is important to him and he's very excited to share his one-on-one date with AshLee with two girls from Starlight Foundation. These girls share the same life challenges, a love of music and religiously watch "The Bachelor." They have been pen pals for more than a year and will be meeting for the first time at the amusement park with Sean on his date. It was really sweet to see these girls forget about their illness for an afternoon and gently tease Sean and AshLee while the Eli Young Band played in the background. Even though AshLee had on a bridesmaid luncheon dress and high wedge heels, she totally embraced the roller coasters. She even made Sean cry when she told him about her childhood growing up as an adopted child. I like this girl and hope she goes far. Kudos, ABC! You did good on this one! I actually forgot for a few seconds how ridiculous this show can be!
"The Bachelor" airs Mondays at 8 p.m. EST on ABC.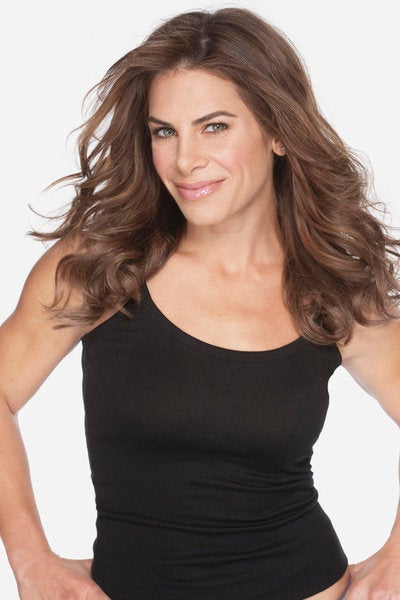 Midseason 2012-2013
Popular in the Community