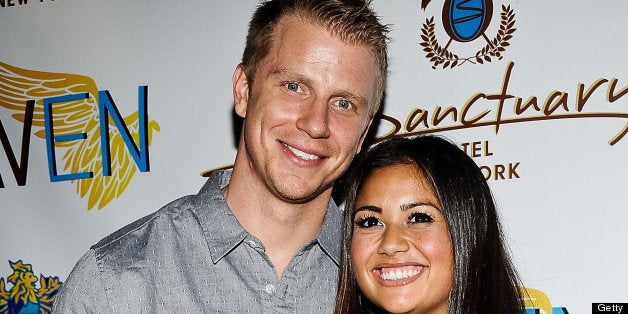 "The Bachelor" star Sean Lowe and Catherine Giudici got engaged during the season finale of the ABC reality show back in March. But the couple may not hear wedding bells for another year.
Although Lowe and Giudici had planned to marry this summer in an ABC special, a source told E! News Tuesday that they have reportedly decided to wait to tie the knot until 2014.
"Straight after 'The Bachelor,' Sean went into 'Dancing with the Stars' and straight after that they both had a lot of work commitments," the source said. "There was no time to make wedding plans. Now that they've both freed up a little, they just want to enjoy each other this summer... Neither feels the need to rush. They want the wedding of their dreams -- and planning it will take some time."