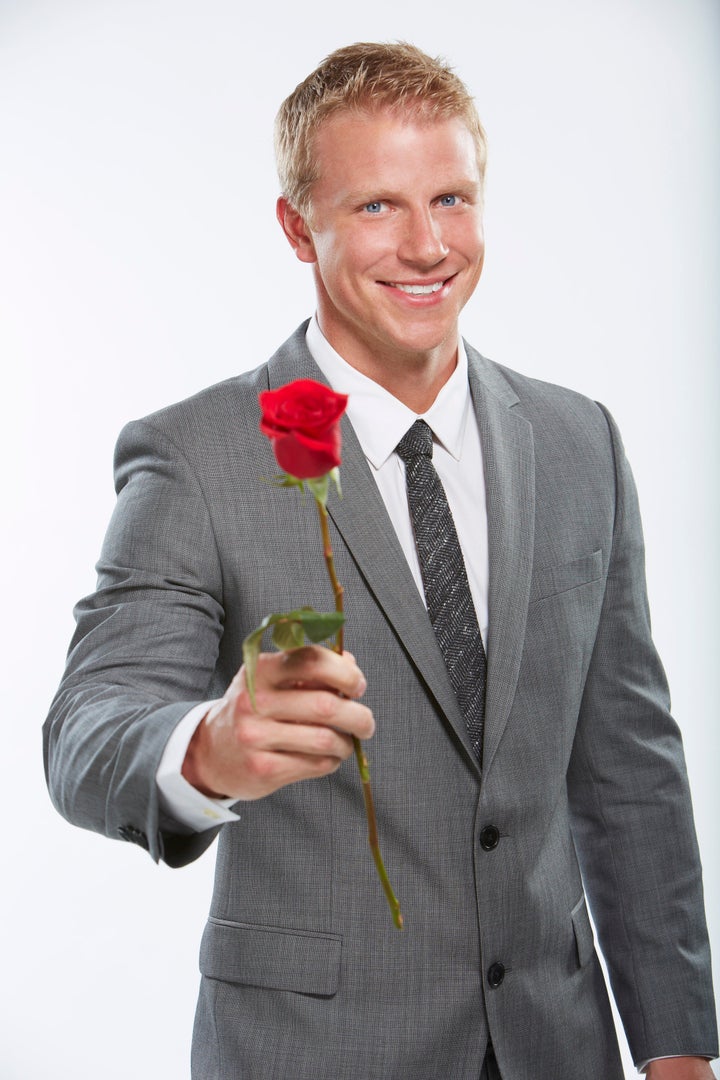 Note: Do not read on if you have not yet seen Season 17, Episode 8 of ABC's "The Bachelor."
Chris Harrison typically earns his paycheck by confidently stating each week that what we are about to witness is the most dramatic rose ceremony ever. I have to admit that after Sean doled out the coveted buds, I was shocked by the girl who was left rose-less at the end of the night.
With that said, the four remaining women were on a pretty even playing field. Since Sean was wise enough to send the resident villain Tierra home last week, the show was left with Catherine, Lindsay, Des and AshLee, who all seem relatively normal. If we strip their personalities down to basics, one might say that they are all nice, funny and attractive girls. This forces everyone watching to choose a favorite, and we become divided, convinced that our favorite is clearly going to be the one standing at the end.
Of course, this means the fate of the relationship relies on chemistry with the families.
AshLee
AshLee and Sean picnic in the middle of some weeds in an abandoned lot in her parents' golf course neighborhood. They share a bottle of wine while AshLee reminds Sean again how much she loves him. Sean looks a little concerned when AshLee starts comparing her ice lake jumping to releasing her control and abandonment issues and he almost chokes on his steak when her parents begin crying right along with her. A round of Zoloft is handed out for dessert before Dad tells the sweet story of the little four-year-old foster girl who stole his heart. Sean convinces the family that he's crazy about their daughter before receiving the Dad's blessing for marriage. AshLee says the day was magical and begins doodling Mrs. Sean Lowe on her spiral-bound notebook. She willingly volunteers that "we are in love with each other" which has been known to be the kiss of death in previous seasons. She does score the first rose and a plane ticket to Thailand. I still think she's going to get her heart broken in the end.
Lindsay
Sean is really nervous about meeting Lindsay's Two-Star General father. In order to prepare him for their trip to the Base, Lindsay forces Sean to go antiquing, taste test cupcakes, do push ups, sit ups and jump over logs in an Army shirt, Old Navy cargo pants and Converse tennis shoes. She accomplishes all of this by barking orders in her best baby voice. It's special. Lindsay's Mom is immediately charmed by Sean. After telling him that he's crazy about his daughter, Sean asks The General for his permission to marry his little girl. Two Star doesn't have a direct answer, but does give him the authority to make the decision on his own. Sean thanks him and leaves to go throw up in the bathroom. Later, Lindsay admits that she's falling in love with him. Sean admits that this makes him very happy and has no trouble giving her the second rose at the ceremony.
Catherine
Catherine wears Pilates pants on her home town date with Sean. I found this odd. Perhaps she prefers catching fish one-handed at Pike Place Market with a pant that offers a little more give? One can't be sure. After their fingers and hands become tainted with the appealing smell of fresh fish, they both chew gum and adhere said gum to a huge gum wall. Let's hope some high power antibacterial hand sanitizer was in that fanny pack of Catherine's. They spend the rest of the day laughing, dancing, making out and eating a lot before meeting all the women in Catherine's family. He cooks with Mom, flirts with Grandma and listens as Catherine's two sisters figuratively throw her under the bus by confessing that she's moody, messy, doesn't really want to have kids right away, is full of career goals that are very important to her and probably isn't ready to settle down right now. What a glowing endorsement! To make matters worse, Sean tells the Mom that he's crazy for her daughter and asks for her permission should he choose to marry Catherine, to which she replies, "Mull it over and let's see what happens." At first, he thinks he doesn't have enough testosterone to combat the waves of estrogen he would be forced to face should he choose Catherine. But in the end, he chooses her over Des because Lola the Grandmother is just too adorable to pass up.
Des
After hiking through the hills in Los Angeles, Des takes Sean back to her place to cook for the family. A stranger knocks on the door and Des is clearly dumbstruck when her ex-boyfriend pushes his way into the entry hall, asking why she hasn't responded to his texts or phone calls while demanding that the cameras be turned off. He vows his love for Des before asking aloud if her parents know she's "with this actor." Sean clenches his fists and bucks up to the ex, practically begging the ABC intern to hold him back. Des finally yells, "GOTCHA" to Sean, revealing that the ex is really an actor who answered a cryptic ad in order to get his official Screen Actor's Guild card. Sean finds this moderately funny, but is more impressed that Des had the hutzpah to pull it off in the first place. This somehow translates into them being best friends and he's totally back to normal when the family shows up.
Sean loves the family and when he tells Des' father that he is crazy about his daughter, he immediately gets permission to marry her. As he's sitting down to dinner, the brother Nate asks to "holla" at Sean. Odd timing, but Sean agrees. Nate begins by saying that he knows Sean is not into Des and that clearly there is no connection. Sean vows that he's crazy about her. Nate responds by asking, "How many girls are you crazy about?" By my count, that would be a big fat four. Point to the brother.
He asks Sean if he knows which one he's going to choose and when Sean responds with a cautious, "No," Nate calls him a playboy. Sean's ivory Scandinavian skin becomes beet red as he begins to defend himself, assuring Nate that character and integrity are of the utmost importance to him. Nate never budges and ends the conversation with a general, "It is what it is." I'm pretty confident that is tattooed somewhere on his body.
Sean can tell that the entire family is mortified by Nate's rude behavior. He can't leave the house fast enough and Des knows that her fate has probably been sealed. At the rose ceremony, Sean admits to Harrison that he doesn't have any clarity. He must choose between Catherine and Des.
Roses are easily handed to Lindsay and AshLee, but before he can hand the last long-stem out, he heads back to the framed photo room to ponder life, love and other mysteries. Harrison is sent in to offer his best advice, "This is the most important decision yet. Don't screw this up."
I'm pretty confident that is tattooed somewhere on his body.
Des asks for some alone time with Sean before he hands the last rose out. She apologizes for her brother's behavior and Sean accepts, assuring her that everything is totally fine. Then he gives the rose to Catherine.
Des is so shocked, she can neither cry nor look Sean in the face. She keeps repeating, "You've made a big mistake" as Mike Fleiss begins the search for 25 eligible suitors to win her heart in next season's bachelorette.
Next week, Sean spends some quality time with the three remaining ladies in Thailand. Will AshLee scare him away with her outpouring of love? Will Catherine redeem herself in his eyes? Will Lindsay's voice go down an octave or two? Sound off in the comments section!
"The Bachelor" airs Mondays at 8 p.m. EST on ABC.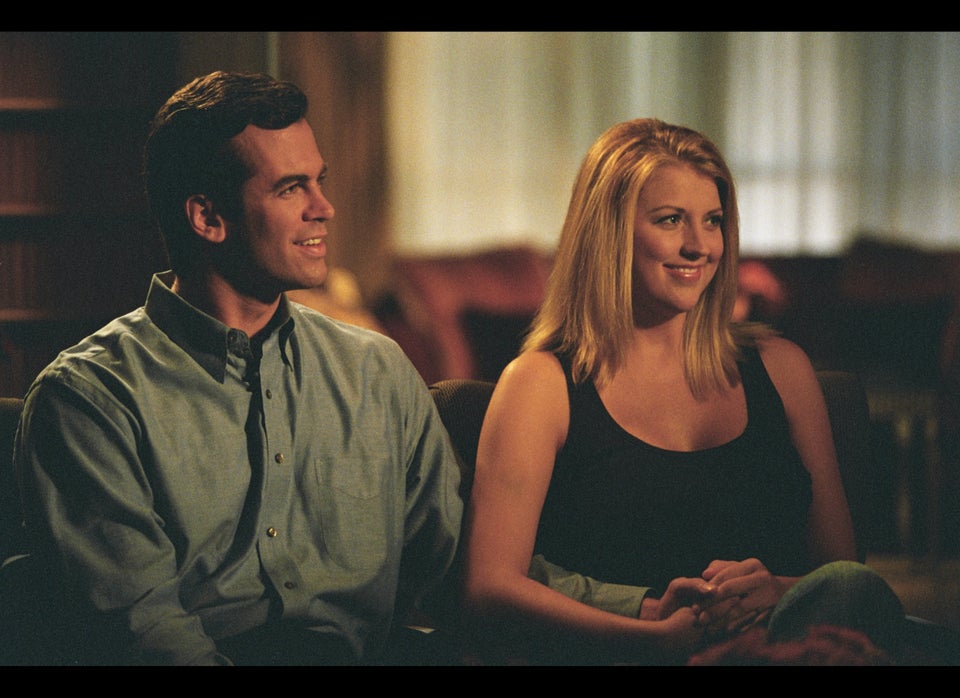 The Bachelors Of 'Bachelor' Past
Support HuffPost
The Stakes Have Never Been Higher
Related
Popular in the Community