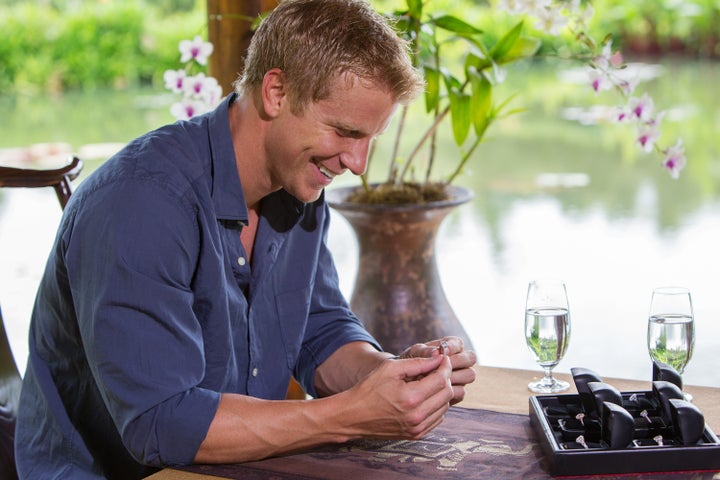 Spoiler alert: Do not read on if you have not seen the season finale of "The Bachelor."
It turns out that an elephant, a joyful, loving father, an adorable weepy mother and two children who surely have Pottery Barn Kids modeling deals in the works by now turned out to be more entertaining than the super secretive "letter of doom" we've been teased about for the past few weeks. All in all, I think this was a pretty good season that showcased surprising pockets of awesome tucked away in the nooks and crannies of its finale. Take a look!
A Family That Wears Neon Together, Stays Together
Sean is in Thailand, anxiously awaiting the arrival of the love(s) of his life and is counting on his family to give some insight on choosing the woman of his dreams. Should it be Catherine, who played on an all-boys baseball team? This is the girl who knew she loved Sean through a series of back-and-forth love note writing. Not only does Dad vow to be her biggest cheerleader if she's "the one" (tears!), he does so while rocking a fuchsia t-shirt. Or maybe the lucky girl is Lindsay? Even though her dress is a little short for meeting Mama Lowe for the first time in my opinion, sister Shay in her Day-Glo green shorty shorts thinks the wedding dress out of the limo schtick was hilarious. Her husband says nothing. I say he's hot. Well done Shay. Well done.
Careful! You Might Need a Tetanus Shot
For Sean's last date with Lindsay, he pays homage to our beloved Ames by wearing an aqua tank top, red shorts and a very large white plastic watch. Lindsay wears a layering tank as an actual tank and pink shorts from Build-A-Bear. A Thai man is instructed to row Sean and Lindsay up and down the Mekong, which closely resembles the chocolate river that swept up Augustus Gloop at the Wonka Factory. They arrive at a tree house where both suffer from what appears to be symptoms of sun stroke, drunkenness or early onset signs of staph infection from that unfortunate decision to take a dip in the Mekong. Later, Lindsay tells Sean she loves him and they free a bunch of paper lanterns into the sky with love language words written all over them.
Horton Hears a Who
Sean couldn't have set his date up with Catherine any better. She greets him in a field (they're wearing matching purple tops) and begins chattering on about how there are elephants walking around everywhere! Sean pretends he doesn't believe her just as one comes crashing through the brush. They both put on a pair of elephant pants, are hoisted up on the animal's back and traipse around Thailand taking in the general splendor of the scenery. Horton drops the love birds off at the same tree house and Sean does a great job marveling at the breathtaking view as if he had never seen it less than 24 hours ago. Catherine admits that she's falling for Sean and she can't wait for a future of planning engagement parties. Yes that was as random as it sounded. At dinner, she tries to tell him how she feels, but she's reluctant to share her true emotions. Finally, he pulls her in close and we hear a fake heartbeat in a non-existent microphone as she chokes out a muffled "I love you" in the general vicinity of his jugular. Sean thanks her for "the great day" and heads off to his car. Catherine has a meltdown in her bed.
I Shaved My Legs For This?
Lindsay chooses a shiny, reflective ensemble for her pending engagement dress. I'm pretty sure all of Thailand was able to pick up Ryan Secrest's radio show frequency due to the amount aluminum foil wrapped tightly around her body. PS: It's silver. The color of second place. I'm just saying. Harrison escorts her to the proposal pedestal and Sean hems and haws a decent "you're great, but" speech. Sean begins to cry, but Lindsay stays tough. The General has taught her well. She casually mentions that she's going to go now, reminds him that this is her worst nightmare, wishes him well and then takes her shoes off so she can properly stalk away. Everyone watching cheers her phenomenal attitude. For being at a KOT keg party only two years ago, she handles the disappointment really well and shows lots of maturity. Because of this, I was able to forgive her when I couldn't translate any of her crying baby talk voiceover in the rejection SUV. Good for you, Lindsay!
Catherine Takes the Gold
It turns out that Catherine was the culprit behind the letter that got more air time than Neil Lane this week. It's basically a love letter that is read in voiceover between Catherine and Sean as she makes her way in another version of Lindsay's tin foil dress (yet it was champion gold) to Sean's waiting arms. He tells her that he wants to spend the rest of his life with her and against Mama Lowe's wishes, Sean drops on one knee and presents the exact engagement ring that AshLee requested two episodes ago when she was sent home packing. Harsh. Catherine seems very emotional at the outpouring of love from Sean and even looks him in the eye once or twice. Horton is summoned once again and the two meander off on elephant back into the sunset.
Prime Time Nuptials
During "After the Final Rose," Harrison insists that some life-changing news has just been confirmed in the last 24 hours, from the Bachelor himself. After roughly 45 minutes of teasing, we learn that Sean and Catherine do not have a date set for the wedding, but they do know that they will be getting married on ABC. There has been no confirmation of florescent bow ties and cummerbunds for the wedding party. Stay tuned.
What do you think of the finale? How long will it be before Catherine and Sean tie the knot? Will you tune in for Desiree's season in May? Sound off in the comments below!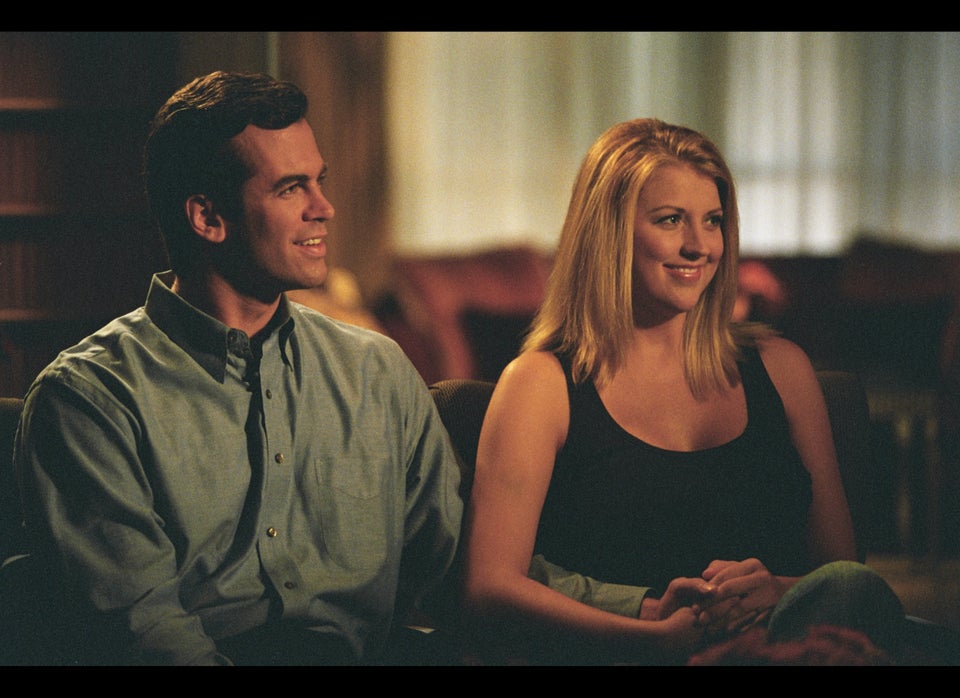 The Bachelors Of 'Bachelor' Past
Related
Popular in the Community