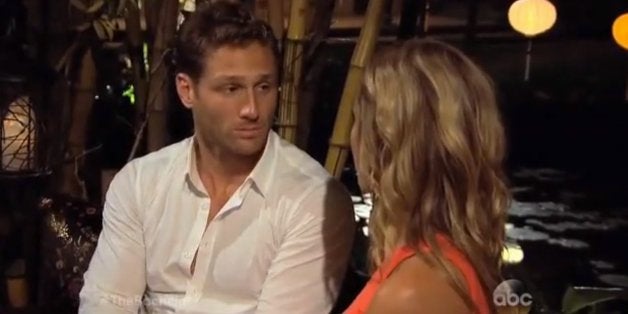 Welcome back to the wonderful world of white wine tears, roses, grammatical incorrectness and two-month journeys toward engagement. That's right, "The Bachelor," has returned -- this time with the increasingly detestable former pro soccer player and single dad Juan Pablo at its helm. This season, we'll be recapping the highlights of each episode in haiku.
11 Haikus About JP's Cultural Appropriation Tour Of Vietnam
Juan Pabs on a boat,
(On a boat!) in Vietnam.
"This is, like, nature."
Renee's poor palms hurt.
She just really wants a kiss.
Sorry, single mom.
Renee has so much
In common with "this man." Like,
Being a parent, and .... ?
"Bach" group date wisdom:
Being friendless gets the man.
Hello there, Ms. Clare.
Cocktail party proves,
Danielle and Alli can speak.
Shock: Clare gets the rose.
Clare heads to Juan's suite
For late-night swim and "pure bliss."
This will def end well.
Sidebraded Nikki
Repels to "Hell" with JP.
This is JUST LIKE LOVE.
Nikki's stepmom talk
And nursing skills get the rose.
Plus a make-out. Duh.
"Your son will be mad,"
says JP. "No," says Renee.
Finally, they kiss.
Juan Pabs shames poor Clare
Because he has a daughter.
Are you kidding me?!
JP's a sexist,
Slut-shamer. And homophobe.
Why am I watching?
Next Week, In New Zealand...
So cool! Horses! Waterfalls! Boats! Kissing in waterfalls! Nikki is falling for JP! Clare is having a hard time! JP slut-shames some more! This isn't ideal! JP doesn't understand Sharleen! Sharleen uses the word "inorganic"! Emotional highs! Emotional lows!
The Best (Appropriately Snarky) Tweets About This Week's "Bachelor":
Related
Popular in the Community