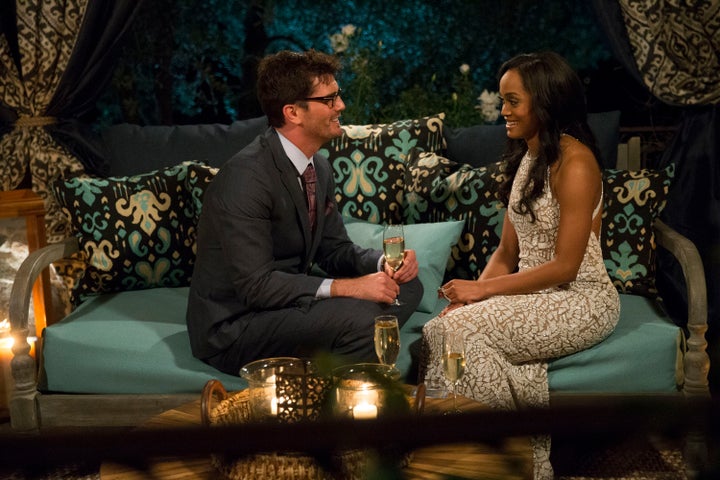 Both "The Bachelor" and "The Bachelorette" begin with the season's star meeting at least 20 ― and, in recent seasons, at least 30 ― eligible singletons. It's an overwhelming number of names and faces, but after the first night's cocktail party with the season's lead, a good chunk of contenders are sent home.
What is it like to put your life on pause, assemble a wardrobe of colorful swim trunks, tailored suits and shawl-collar sweaters, and head to Los Angeles to live with a bunch of your girlfriend's boyfriends ― only to be sent packing after just a few hours?
On HuffPost's "Here to Make Friends" podcast, our hosts talked with Rob Howard, one of those first-night rejects from Rachel Lindsay's current season, to hear his side of the story.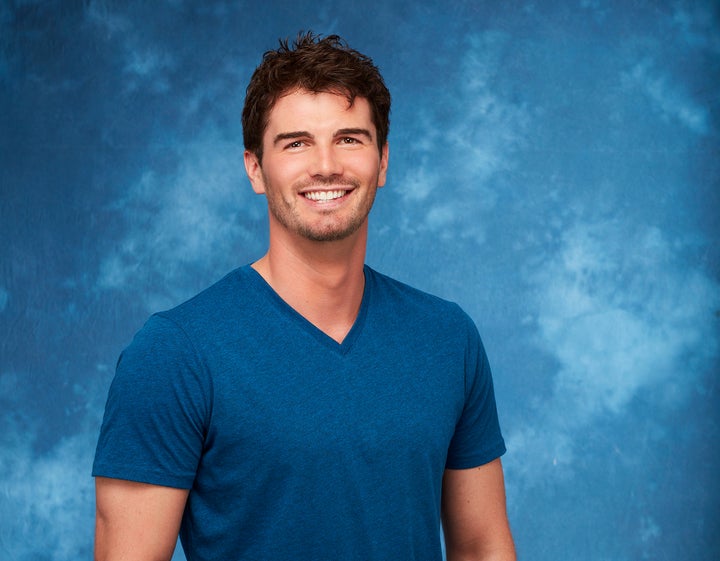 Howard, a law student from Canada, was one of eight contestants eliminated in the first round of Season 13 of "The Bachelorette." Though "The Bachelorette" frames each withheld rose as a "dumping," or the end of a romantic relationship, Howard says he doesn't see it that way. 
"I didn't feel like I got broken up with," he told HuffPost. "I feel like I missed out on a good job opportunity."
Like many going on a show with a roughly 1 in 30 chance of ending up engaged, Howard was looking at other potential benefits. Most of those benefits, like travel and national exposure to promote a personal brand, unfortunately rely on getting a bit further in the season. He described the reaction to going home immediately as "a mix of disappointment with being sent home right away, not getting more out of the franchise, combined with embarrassment."
"It wasn't a romantic thing for me, to be honest," Howard said. He pointed out that during one introduction and a hectic cocktail party, in which dozens of other guys were jockeying for Lindsay's attention, there wasn't much time to build any personal relationship with her. "As much as I would have liked to have had the opportunity to develop some feelings," he said, "I didn't feel that."
For more on Howard's experience and other "Bachelorette" firsts, check out HuffPost's "Here To Make Friends" podcast, below: 
Do people love "The Bachelor," "The Bachelorette" and "Bachelor in Paradise," or do they love to hate these shows? It's unclear. But here at "Here to Make Friends," we both love and love to hate them — and we love to snarkily dissect each episode in vivid detail. Podcast edited by Nick Offenberg.
Want more "Bachelorette" stories in your life? Sign up for HuffPost's Entertainment email for extra hot goss about the Bachelorette, her suitors, and the most dramatic rose ceremonies ever. The newsletter will also serve you up some juicy celeb news, hilarious late-night bits, awards coverage and more. Sign up for the newsletter here.
REAL LIFE. REAL NEWS. REAL VOICES.
Help us tell more of the stories that matter from voices that too often remain unheard.
BEFORE YOU GO