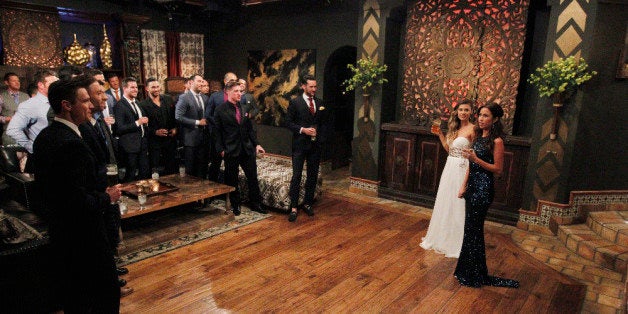 It's 2015. By now, reality TV is a young adult, but it hasn't grown out of "The Bachelor" franchise. Despite its bizarre dating rituals, low success rate, and questionable racial and gender politics, the stable of shows is, if anything, more popular than ever.
Do people love "The Bachelor" and "The Bachelorette," or do they love to hate it? It's unclear. But here at Here To Make Friends, we both love and love to hate them -- and we love to snarkily dissect each episode in vivid detail. This season of "The Bachelorette" promises plenty to love to hate: In the very first episode, it will pit two women against each other to prove their wifely desirability to a group of bros with bad haircuts who are just there to promote their careers. Female empowerment!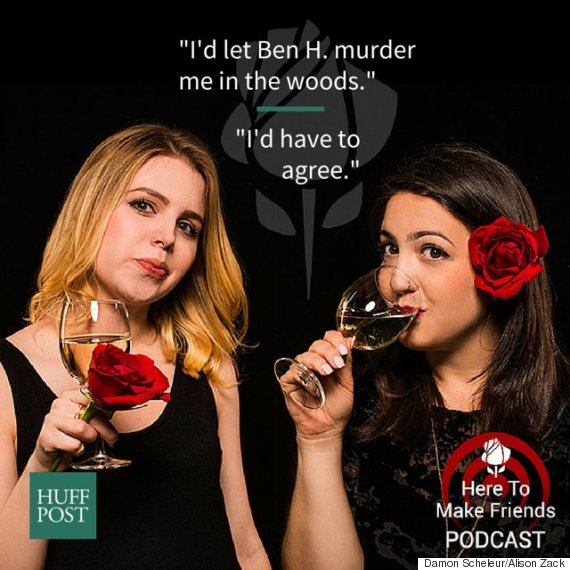 In HuffPost's inaugural Here To Make Friends podcast, hosts Claire Fallon, Culture Writer, and Emma Gray, Senior Women's Editor, prep for the May 18 premiere of "The Bachelorette," Season 11. Side-eye is cast upon the two-bachelorette ratings ploy ABC tried this season (sorry, Britt and Kaitlyn) and uncouth contestants with impossible professions (what's an amateur sex coach?)
Plus, former Bachelor contestant Jay Overbye joins the podcast to chat about his experience as one of two bachelors cast in season 6!
Also, check out the HuffPost Here To Make Friends podcast on iTunes and make sure to rate and review the show, too.
Popular in the Community