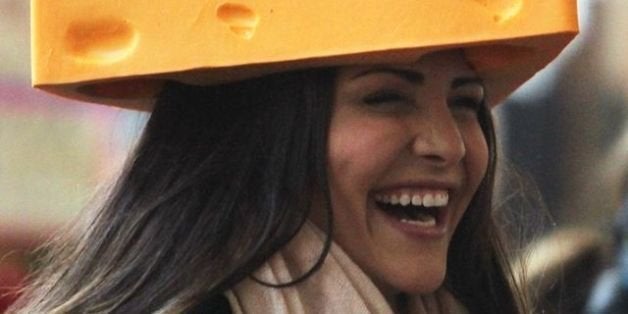 Welcome back to the wonderful world of white wine tears, roses, grammatical incorrectness and two-month journeys toward engagement. That's right, "The Bachelorette," has returned -- this time with Andi Dorfman, the badass Assistant District Attorney who shut down Juan Pablo, at its helm. This season, we'll be recapping the highlights of each episode.
12 Haikus About Andi's Hometown Visits
Nick: Milwaukee, Wisconsin
A cheese hat, polka,
Beer. Welcome to Milwaukee.
Still no "I love you."
So. Many. Siblings.
Sister interrogation
Is the best real talk.
Mom tears, sis approved.
"I will never get enough Andi,"
Says Nick of "his girl."
Chris: Arlington, Iowa
Small-town, USA.
Andi looooves Farmer Chris' vest.
"He's hot. He's manly."
On a farmer's lap:
Only way to tractor drive.
"Be a homemaker."
Chris' mom says "gumption,"
Thinks women can have it all.
She should get the rose.
Josh: Tampa, Florida
Josh = baseball.
Badass Andi breaks a bat.
What is J's job now???
Meet Aaron Murray,
J's bro and NFL draft.
So much football talk.
J's sister is wise.
J's mom looks just like Andi.
Cue backyard football.
Marcus: Dallas, Texas
Marcus, in da club,
Popping champagne and stripping.
A: "Not complaining."
Marcus loves Andi.
But does Andi love Marcus?
Well, probably not.
Marcus and his bro,
Bond and cry. More man tears, please.
He's a "fairy tale."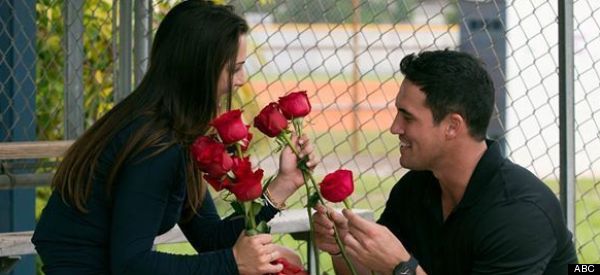 **This week's episode also marked the death of contestant Eric Hill. ABC chose to film Andi and the remaining contestants finding out about the tragedy, crying and mourning with the producers and crew. Watching that unfold felt gratuitous, like a form of emotional porn, and Twitter reacted accordingly. For that reason, we chose not to address this part of the episode in the haikus.**
And The Final Rose Goes To...
SAFE: Josh, Chris and .... Nick
ELIMINATED: Marcus
Next Week, During Fantasy Suites...
Dominican Republic! Fantasy suites! Hats! Kisses! More kisses! Twirling! Josh is too good to be true! Andi needs a sign! Beaches! Pensive looks over balconies! Fears! Tears! Andi feels like an idiot! Her heart and head don't match up!
The Best Tweets About This Week's "Bachelorette"
REAL LIFE. REAL NEWS. REAL VOICES.
Help us tell more of the stories that matter from voices that too often remain unheard.