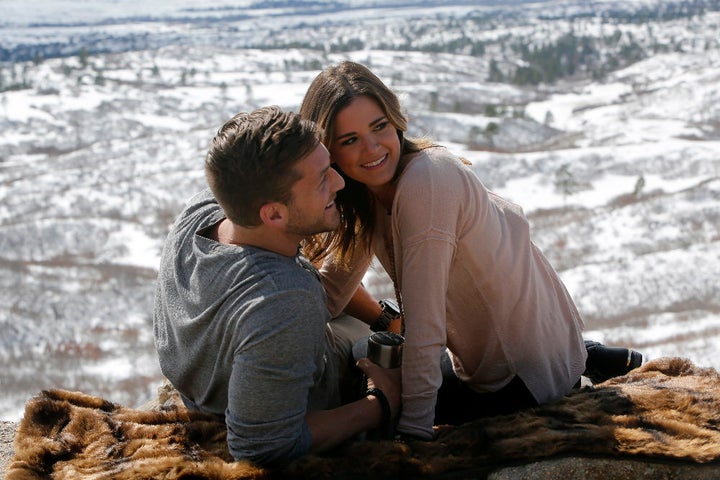 After a shocking cliffhanger at last week's rose ceremony, JoJo Fletcher opened last night's episode by sending finely chiseled cowboy Luke Pell home ― just a few minutes after he pulled her aside to finally put into plain words that he was in love with her.
JoJo and her three remaining suitors jetted off to Thailand to get a little more intimate. During her first two fantasy suite dates, with frontrunners Robby Hayes and Jordan Rodgers, she admitted in confessional interviews that she was in love with each of them. But she didn't exactly seem pleased to hear that they felt the same way for her.
"That's what Ben said," she snapped at Jordan after he waxed poetic about loving her for the rest of their lives.
Ah yes, Ben Higgins, the last Bachelor, said on camera that he loved JoJo ― and then he broke her heart by sending her home on the final night. Now, JoJo is determined to make sure Jordan and Robby won't do this to her. She demands they convince her as much ― presumably with some proof more persuasive than the sheer fact that, unlike Ben, they don't have another, equally beautiful and fun woman to possibly propose to in a week.
Hearing "I love you" from Jordan and Robby is, in JoJo's mind, more or less the first step toward being dumped on national TV. Sounds like a super healthy mindset with which to enter a serious relationship...
Fortunately, the last dude to get a fantasy suite date, Chase McNary, totally relates! As we learned last week on his hometown date, he's terrified of saying "I love you" because of the rough divorce he watched his parents go through. This week, it's fantasy suite time, and he's got to buckle down and make it happen, so he does, right on the suite couch.
JoJo finally hears Chase say "I love you" and decides they need to uncouple immediately ― before the night progresses from the couch to the bedroom ― and sends him home.
He responds to this unfortunate chain of events rather poorly:
We suspect this guy's not saying "I love you" again any time soon.
Between the terror evinced by JoJo and Chase, and the actual method JoJo uses to cut suitors ― which appears to be waiting until they drop the L-word, then seeing if she hates it ― love seems like a harsh and diabolical mistress this episode. We're starting to be afraid to even say "I-ay ove-lay ou-yay," like "Voldemort" or "Beetlejuice." Why risk the inevitable skewering??
Our thoughts are with you, Chase and Luke. Consider your exits your official "The Bachelor" audition tapes.
Check out the full "The Bachelorette" recap by listening to HuffPost's "Here To Make Friends" podcast below!
Do people love "The Bachelor," "The Bachelorette" and "Bachelor in Paradise," or do they love to hate these shows? It's unclear. But here at "Here to Make Friends," we both love and love to hate them ― and we love to snarkily dissect each episode in vivid detail. Podcast edited by Nick Offenberg.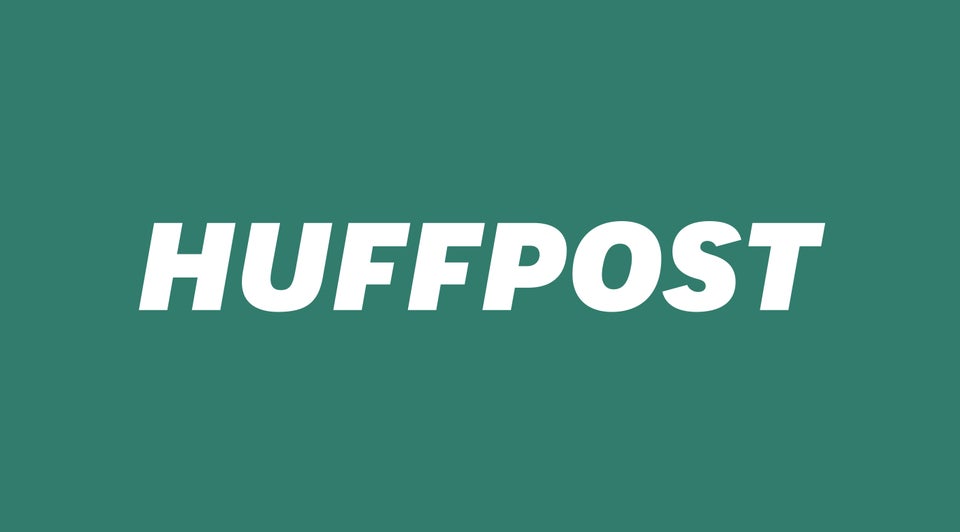 Tweets About 'The Bachelorette' Season 12, Episode 9