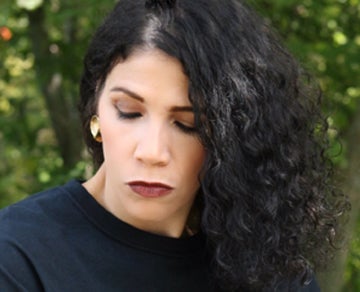 Addiction is a loaded word. It conjures up judgement, shame, concealment, denial, loss and sometimes defiance. It is a place no one really wants to go but too many of us do in too many ways. It is part of life that most of us can't escape being touched by. The damage caused by it reaches across generations in too many families. Singer/songwriter Kristen Speller hits the subject head-on with her new single "Addiction". Kristen taps into the experience of her friend, David Ness, to give us insight that calls for compassion instead of judgment. David passed away in 2014 but his story as told by Speller allows us to see understanding is needed instead of stigma. Speller gives us a look at the genesis of her new single. "Part of the inspiration for 'Addiction' was the conversations I had with people who had asked about David. I thought about the wide range of addictions that all human beings are subject to, and the fact that there's not a huge conversation surrounding that. I didn't like the fact that people were judging David, just as I wouldn't want people judging me for being a food and sugar addict. Instead of addiction being a societal norm, I think prevention should be a societal given. I feel like a lot of people can relate to the song and that it could be a catalyst to start the larger conversation."
In the style of Lou Reed Kristen Speller is a powerful storyteller. Kristen's life has not been easy. Neither was Reed's. They share the ability to teach from places of pain and make sometime difficult human connections that should not be turned away from. They both tell stories that need to be told with people who have touched their lives becoming people who will touch yours.
Kristen comes from a rich Cape Verdean lineage both musically and culturally. Her father, Leo Perry, was a Cape Verdean blues and jazz guitarist who was a part of The Smithsonian induction of A Tribute to Cape Verdean Musicians in 1995. The music of Cape Verde is rich and powerful, often dealing with darkness in the most beautiful honest way. Speller does not stray far from her roots in telling you the story of her life through her music.
A survivor of domestic abuse Speller launched her musical career in 2009 with a song titled "Bruised" which was included on her well-received debut album, "Misguided Dignity" released in 2011. She followed up with a critically acclaimed single, "Phoenix Rising Up". The song was first released in 2013 and re-released in 2016. Kristen's music is a prominent part of her multi-faceted work as a humanitarian, an important part of her life that she shares with her husband, co-producer and business partner Marvin Speller. In 2015, she was designated the Haven Hills Betty Fisher Legacy Humanitarian of the Year for her contributions with music to the domestic violence community. After Marvin helped her escape her domestic abuse situation and brought her out of hiding in 2011, she sought the help of the Haven Hills outreach program in Los Angeles' San Fernando Valley, and has given back in many ways (including musical advocacy) ever since. In 2016, Kristen was awarded the key to the city of Taunton, MA, her hometown, from Mayor Thomas Hoye, for her efforts within music for Domestic Violence and helping to contribute to global peace with "Phoenix Rising Up."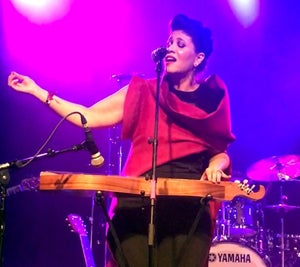 Kristen is currently at work on a full length recording titled for her hometown in Massachusetts where she wrote the bulk of the album during her mother's final months. Kristen's mother, Barbara Perry known as "Babs", was a psychiatric social worker and a political campaign manager in Taunton, MA. As Kristen tells us she started campaigning with her mother at 7 years old, door knocking and meeting with the elderly. Marvin Speller will continue his duties as producer which began ably with his production of "Addiction." Gregg Buchwalter, co-producer of "Phoenix Rising Up" and "Addiction" will also continue his involvement with the project currently being recorded at his studio, Old Boots Recording Studio, Van Nuys, CA. "Entering Taunton" is, Kristen says, "a love letter to her that captures all of the emotions I went through being home with her for those four months and the grief process I went through in the wake of her passing." Two of the tracks are acapella, including "Oh," which progresses like a letter from Kristen to herself about finding ways to navigate out of the stages of grief. Typical of her innovative creativity, Kristen uses a blow dryer as an instrument on the song to illustrate all the warm and cold feelings she went through during this process. Lou Reed would be proud.
For more information please visit:
REAL LIFE. REAL NEWS. REAL VOICES.
Help us tell more of the stories that matter from voices that too often remain unheard.
This post was published on the now-closed HuffPost Contributor platform. Contributors control their own work and posted freely to our site. If you need to flag this entry as abusive,
send us an email
.