Let's face it. Left to our own devices, we're just not connecting.
Studies confirm what many of us are feeling (or know intuitively) about the impact of technology on relationships. A recent Pew Study found that 89% of people surveyed had a device out during their most recent social interaction, even though 82% of those people said that it took away from the conversation. We're addicted!
And the study exploring what's now known as the iPhone Effect showed that the mere presence of a phone on a table (or even in one's peripheral vision) changes the nature of the conversation from rich and meaningful to transactional and trivial. In the most recent version of that same study, researchers found that those who left their phones in another room altogether significantly outperformed those with their phones on their desks.
The bottom line: In order to get closer to what's important, we need some serious space from our phones.
As you probably know if you are reading this, I think about this stuff all the time. Even when it comes to picking a vacation. And so this year, with three teenagers, an exploding work schedule, and limited to time to get away, I wanted to pick something where we could come together as a family, my husband and I could grab some R&R, and we could get off the proverbial grid without having to go to Antarctica (maybe next year).
The winner this year was a family bike trip through Santa Barbara and Ojai, with an outfitter called Backroads. As Backroads CEO and Founder Tom Hale says, active travel is, at its heart, a way of connecting more authentically with the world (including a small group of very cool families). I would agree and add—it's also a great way of connecting with your loved ones and with yourself.
1. All You have to Do is Show Up
As a working mom with the three kids who play travel sports among other things, logistics plays a ridiculously huge part of my life. Just call me Julie McCoy (from the 70s TV show The Love Boat for the younger readers), but even Julie McCoy needs a vacation from her cruise-directing activities. And on a Backroads trip, I was in someone else's hands. Every morning, we met after breakfast and my three Julies (Marisa, Jesse and Lily, to be exact) told us where to go, what time to be there, and what we would be having for lunch. For me and lots of women like me, being managed can be more relaxing than sitting on the beach.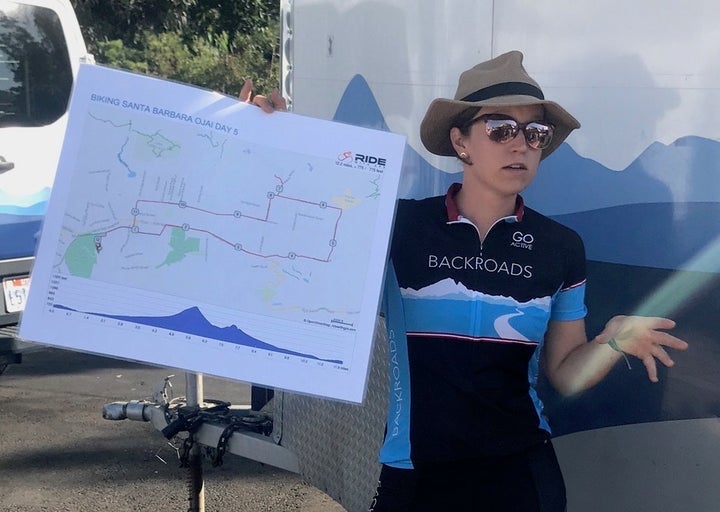 The truth is, I'm not great at sitting on the beach anyway. My mind is too busy running through my constant to-do lists. Which is why on a trip like this, the physical challenge forced me to focus, breathe and be present. It was just me and that hill, legs pumping, chest heaving. No time for list making or planning. I know some people prefer their stillness to be, well, still, but I'm the type who needs to be moving in order to settle my mind. So if you are like me, a trip like this can be meditative. And, of course there's that incredible sense of accomplishment when you make it to the top of the hill.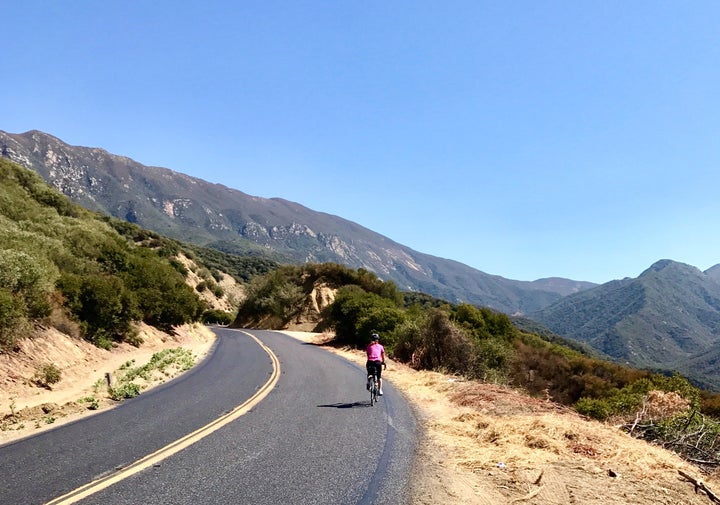 3. It's Hard to Bike and Text
The three to four hours of biking every day provided time for all of us to smell the roses (or in the case of Ojai, the pixies), admire the scenery, and best of all—to talk to each other. One day I rode behind my husband Jeff, who was riding and chatting with our son, Daniel. Another day my daughter Caroline biked up beside me, and we rode for eight miles together along the Pacific Ocean. We saw surfers trying to catch a wave, RVs parked along the beach, and just breathed in the salty air. We chatted about how she was feeling to be going to boarding school, the colors she would want her bedroom to be, and how she was getting to "know" her new classmates through Snapchat! Huh? (more on that in another article)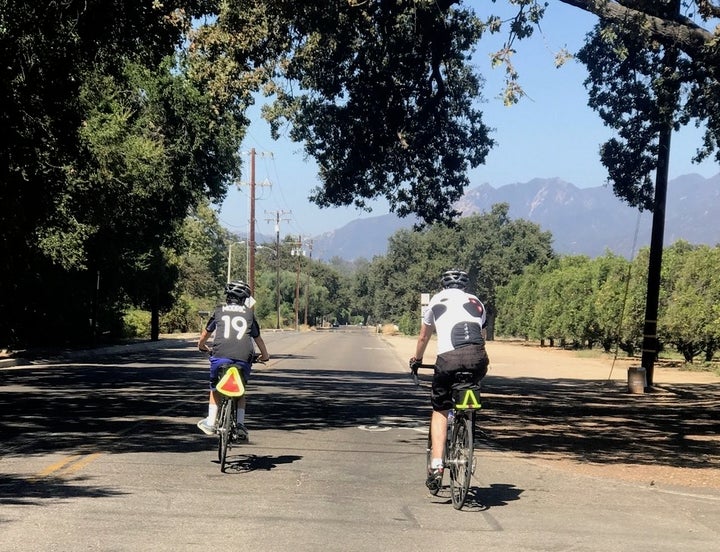 As lovely as it can be to connect as a family, sometimes a vacation can feel like relocation, and we can all use a break from each other. The Backroads folks know this, and so they make sure that every trip includes a kids' night out where the adults can have a night off and the kids can develop their relationships with each other. On our second night in Santa Barbara, the adults had a relaxing dinner overlooking the Pacific Ocean while the kids were whisked off to a burger joint, played beach volleyball, and then came back to the hotel to make s'mores. And the best part was that the guides had a no-phones-during-meals policy.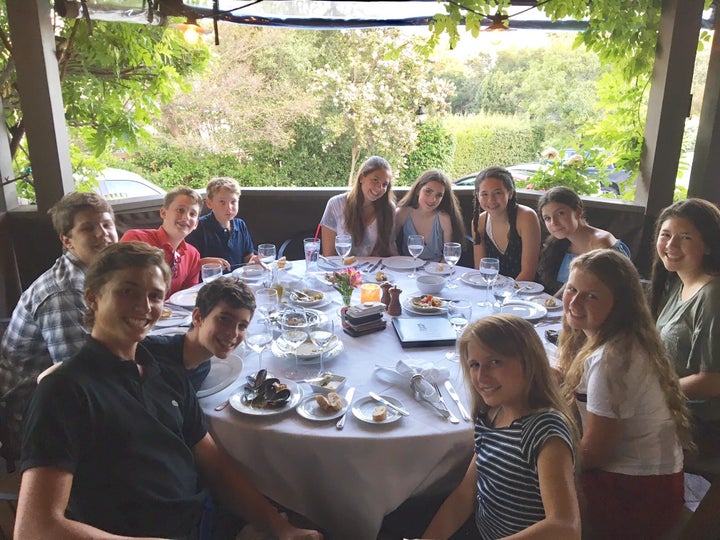 On our Backroads trip, we all got what we needed to feel refreshed and ready to climb the next mountain—Mt. Get-Ready-For-School. Being on such a physical, challenging trip like this helped us remember how important it is to reconnect by disconnecting. And how awesome it is when we do it.
Good things really do happen when people connect.
Popular in the Community